Zorrilla will have 10 food and beverage outlets
The Aramark company will be in charge of providing the service before and during the matches with a wide variety of products in order to improve the experience of going to the stadium.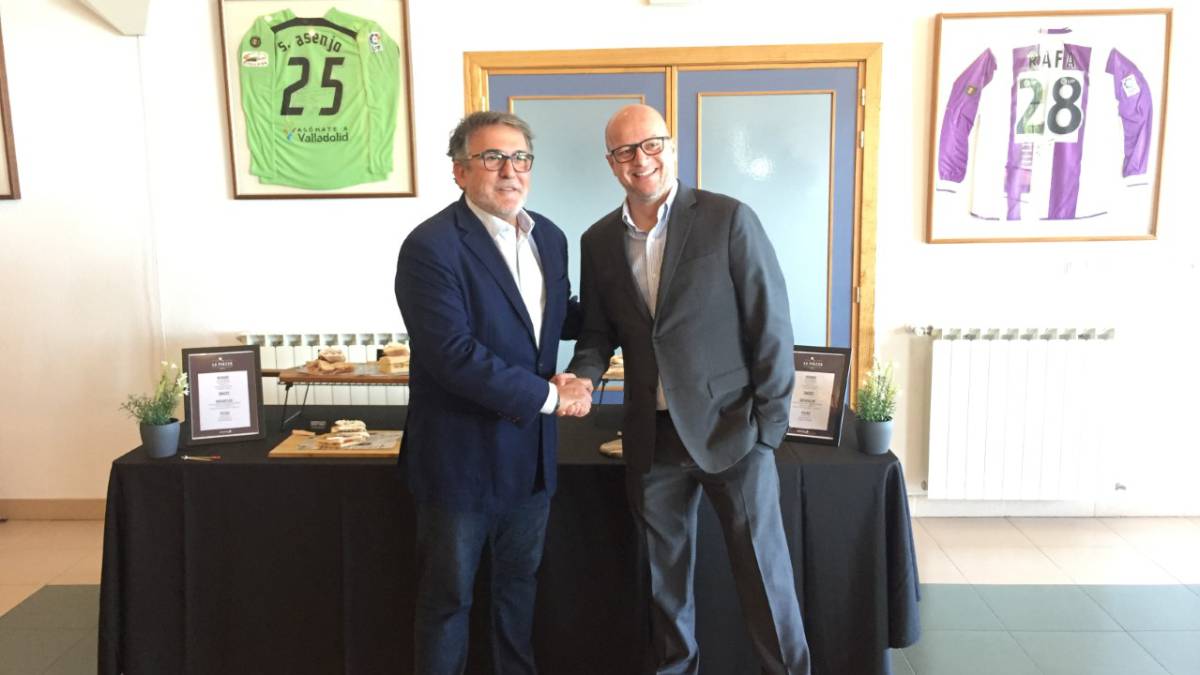 The club advances in the idea of pleasing its fans and making their presence in the José Zorrilla, as David Espinar explained later, a unique experience and presented this morning to the new supplier, the company Aramark, world leader in catering services, which He works in hospitals, residences, schools and sports facilities around the world and also has a factory in Valladolid, where 600 people work. The idea of Real Valladolid is that this company offers food and drinks to its fans and those of opposing teams both inside and outside the stadium and in fixed and mobile stalls (food trucks) with more than 100 people attending these points.
Presenting this company was the new CEO Matt Fenaert who was thus premiering in the position and who wanted to highlight the quality of the product and the service they will offer to all attendees, explaining that "the existing bars have been reformed and built kitchens". You cannot drink beer inside the stadium, it is prohibited by law, but there will be a variety of hamburgers, pizzas, hot dogs or snacks, as well as milkshakes, juices, soft drinks, water or coffee.
4
The agreement between Real Valladolid and Aramark has future, so much that Fenaert said: "The contract has a confidentiality clause, but I can say that it is a wedding, we have been married for a long time, we will be very happy and we will have many children" .
Photos from as.com