What is not seen of Marc Gasol
With him on the track, Spain had a +22 against Poland, the best balance of the National Team. It gives poise, intimidates back and generates play for the partners.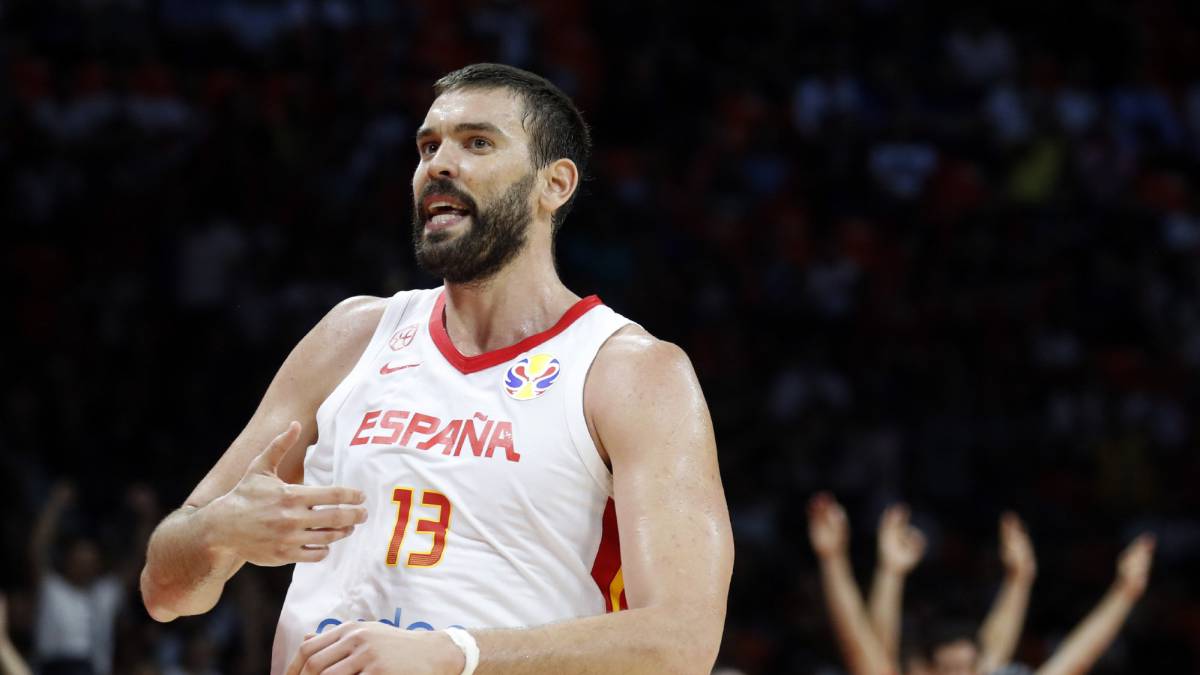 The emotions of the live and the rush of the web journalistic chronicles of the new times sometimes prevent focusing on details that better explain basketball than a failed shot. Marc Gasol played less than 24 minutes against Poland. Their percentages were not good again: 3/6 in shots of two and 0/2 in triples. Marc also suffered back (he only took two rebounds) and there is no doubt that the impressive and very long NBA season he has played also weighs. "I ended up burning bad oil," he admitted in an interview with As this August in Los Angeles.
4
However, and as one advances in the statistics of the match against Poland, a devastating fact is discovered. With Marc on the court, Spain had a +22 in the more / less general team. No player reached that figure. 222222 With Rudy and Claver, Spain was +19 and with Ricky, +17. However, Willy played a great game in scoring terms and Spain with him was -10. Or -4 with Oriola and Llull. Surely, Marc could, and his status would allow it, to play more shots and gain his numbers at the risk of becoming a toxic player for the team. On the contrary, is looking sensitively for the group and doing exactly what is convenient for the team, not him from Spain. 2 But above all he discovers that with Marc on the track, Spain is a wiser team, with more poise, which dominates the times better in defense (despite not being physically exuberant, Marc places himself and places the others) and that generates play to attack spurs. From the high post, marking the time of the game while his teammates make continuous passes. From the bass, taking the ball towards the pitchers when the opponents collapse the paint. That reading of the game has been basic so that Spain has broken to score after a complicated first phase. Making 90 points to Poland with 50 percent in the percentages and generating 28 assists in the match talks about a team that is already exploring its limits.
Marc's speech, in addition, is at the height of the humility he is demonstrating on the track "I am proud to collaborate with the boys" , he said simply in the mixed zone after knocking Poland in the rooms. Then he admitted with good humor that he needed "vitamins" to recover and that there are two games left to "squeeze out" . Because Marc was less ambitious in the speech than Ricky but, after winning the ring with the Raptors, he has again smelled the blood of a final and is going to leave everything to close a memorable year of his life.
Photos from as.com