Víctor Sánchez: "It's hard to compete at the level now"
The midfielder acknowledges that "we all expected to be better", but that the situation "is not a drama" and that we must continue to improve in training.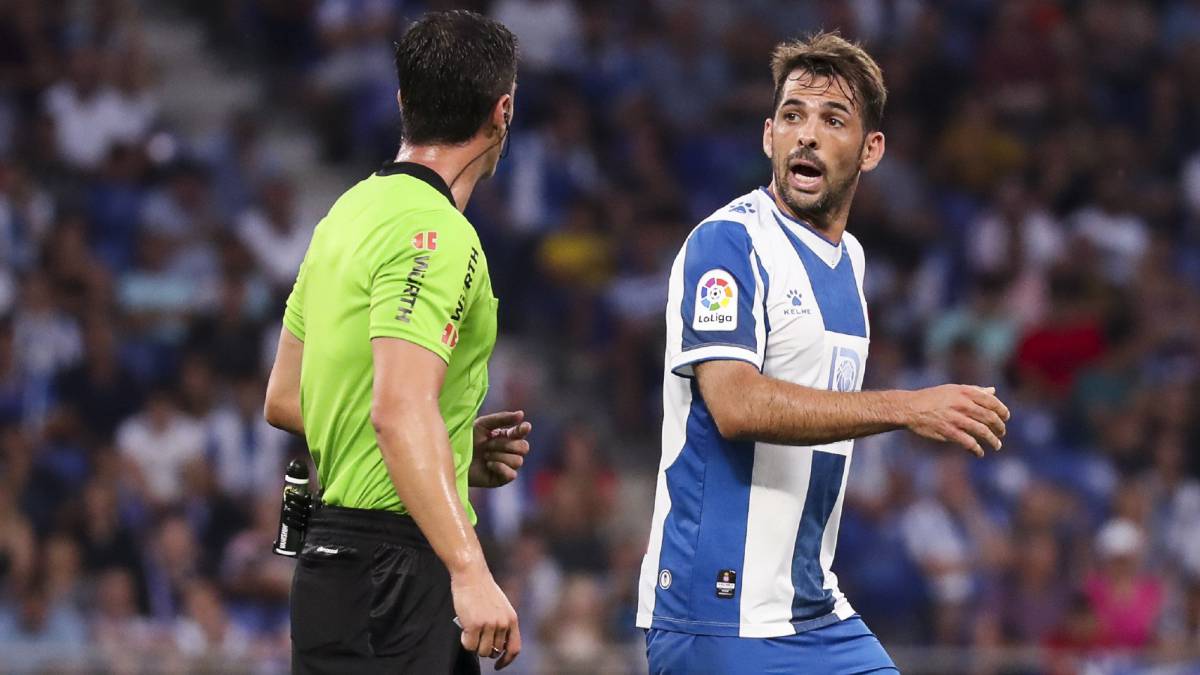 Vital in these first meetings with David Gallego in midfield, Víctor Sánchez was the voice of the locker room a day after the bulky defeat against Granada that leaves Espanyol with only a point of nine and without goals in favor in the first three days. The captain saw "evolution time" on Sunday, although he explains that "there are things that kill us." The soccer player explained himself this way. "It's difficult to compete at the level of now, we have failures that cost goals, we are long, we suffer in defense and in transitions. There is time and we have to improve it. We all expected to be better, we will not deceive ourselves, but it is not a drama. take confidence, "he said.
The player argued that "it is a matter of work and attitude of each one, we must do more." And he detailed the differences between the RubI model and that of Gallego: "Last year's model was more static, the positions were more marked. Each player had his role in the scheme, and Gallego's was to interpret at the level of spaces: when one enters the other one goes out, compensating to always have the team in a scheme that is good for attacking and defending.It is a bit more interpretation about spaces and knowing where you have the advantages and finding a two against one. everything is the scheme, we are also there and we are the main culprits. We have to start doing more things and get more out of each one that has inside to do better. I'm sure we can do it ".
Despite this, the captain made it clear that "the squad is wide and everyone can play" , while "it will be good for us to compete in three competitions so we all have minutes." There is no distrust or doubt with Gallego, as the player said that "we will always be dead with the coaches. The players always want to get the best." Espanyol now faces two weeks of preparation. Then, he will play against Eibar, Ferencvaros and Real Sociedad, in one stroke.
4
Photos from as.com