Vargas dances and Pedrosa sings a goal in a 'Numantino' Espanyol
Espanyol completes a good defensive match and is about to add the victory. Calleri battled, David Lopez added minutes and Pipa was released.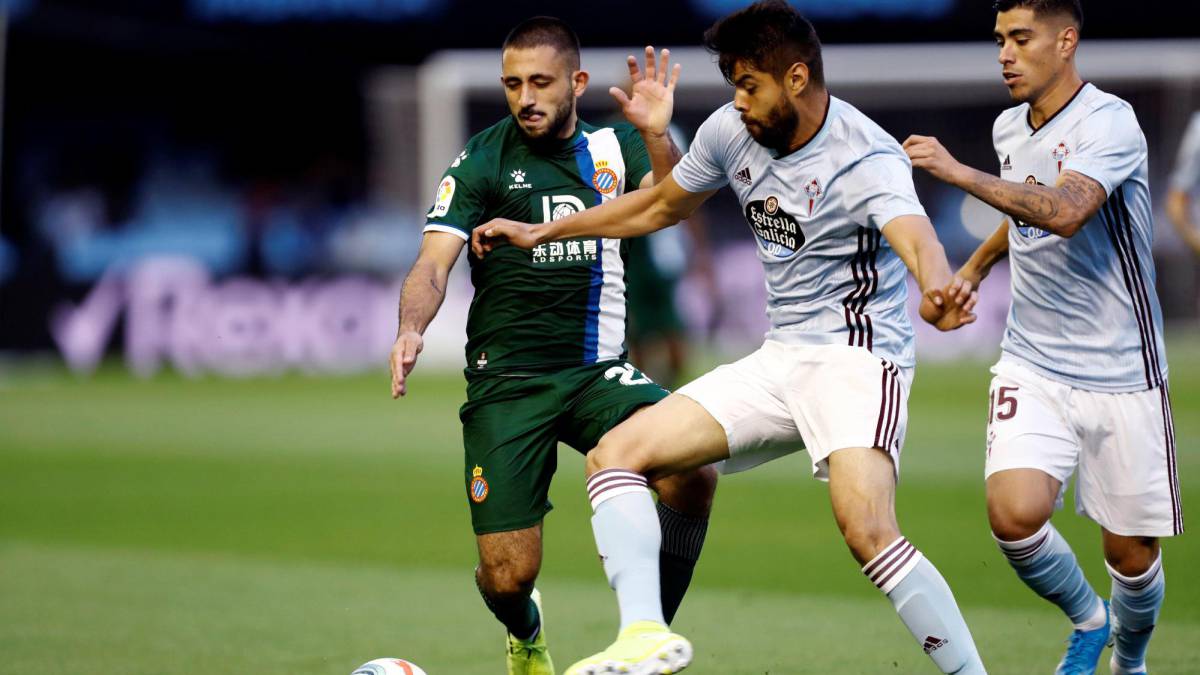 Diego López: He could not do much the goal in the goal of Santi Mina and was successful in all the actions of air game. It was not a game with excessive difficulties.
Javi López: Although in the first part he committed some dangerous clearance, the side held back his band and offered help to his teammates in defense. He did what was his turn. 444444
Naldo: He was overcome in two aerial actions and somewhat insecure when he was taken out of the area. In general, it remained solid. 444444
Calero: He was more successful than in other meetings with and without the ball, although he was also surpassed by the height of Mina in the 1-1.
Dídac: Imprecise with the ball, he defended the game well Aerial and contained the rises of Hugo Mallo, although some of his clearances also caused problems. 444444
Roca: Very sacrificed in defense, hedged and swelled to run from side to side. With the ball he was more inaccurate, fatigued at times. 444444
Víctor Sánchez: Voluntarioso, corrector and roadrunner, who shines in this type of more defensive encounters. The midfielder participated in the offensive plays and covered the inside game of the premises. 444444
Wu Lei: The Chinese is still lost on the right side. He barely intervened in attack and ended up substituted, although he stepped on air in some situations in the first half. 444444
Stone: A dagger, essential and instinctive in the area. He scored 0-1 and was about to make 0-2. However, he did not defend Hugo Mallo in the best way in the action of 1-1.
Vargas: Inside he participates less but is more vertical. He assists Calleri of the first goal and makes several high-level plays, demonstrating skill and verticality. 444444
Calleri: Battalion in attack, held the ball in the area thanks to his body and gave Pedrosa the pass in the 0-1 . Apart from these situations, he lacked speed and mobility in the area. He came to defend even in his own area. 444444
Pipe: He drove some counterattacks and did not clash although he could barely participate in the game. Good in the defensive phase. 444444
Darder: Recovered a ball in midfield that could be 0-2 but failed to resolve the play.
4
Photos from as.com