Valverde: "I could not relieve, Nairo was having a bad time"
The Murcian did not want to work in the group of favorites so as not to put his teammate in more trouble. He promised to fight for the remainder of Vuelta.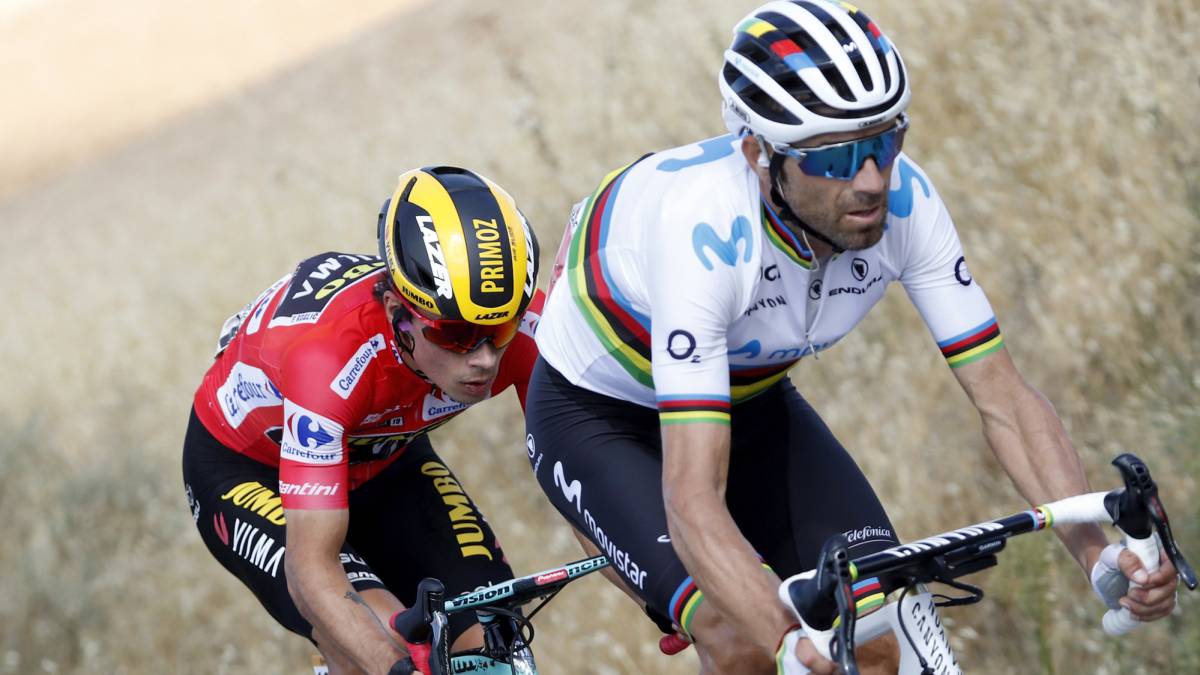 Alejandro Valverde attended the media at the end of the 18th stage of the Tour of Spain and explained the career strategy of Movistar after the attack of Superman: "When we jumped in Morcuera, we saw that we had it in front of us .We have preferred to endure and wear . It was known that he was going to attack and what we have done is defend. " could happen to the relay, because Nairo was having a hard time behind ". In fact, the Colombian, on arrival at the finish line, ended up giving 1'01 "to the leader. Another cyclist who suffered was Pogacar, who lost the same as Nairo, something that Valverde was helpful:" Having put the Slovenian time was important ".
Regarding the rest of the Vuelta, where will have to reduce time to Roglic, the Murcian said:" You are seeing that Roglic is very strong. I don't know what can be done. There are two hard days left and we can continue to gain or give time. "In addition, I suggest that the forces are beginning to be increasingly fair:" I am like everyone else, a better day and a worse day. "
Pogacar:" It has been a bad day "
Tadej Pogacar did not have his best day in stage 18 of the Tour of Spain. The Slovenian lost 59 seconds to Superman Lopez, his great rival for the white jersey and for a place on the Madrid podium." I could. I'm disappointed. It has been a bad day ".
The young runner is aware that the end of the Vuelta is approaching." Tomorrow will be a quiet day but that of Gredos is difficult. It will be the last stage and it will be decisive. "The UAE rider hopes to do well, but warns:" I cannot surprise as much as before and it will go to top. "

Photos from as.com