Valencia: chronicle of another schism
After winning the Cup on May 25, the summer in Valencia has been very busy. The change of model has finished with the dismissal of the technician, Marcelino.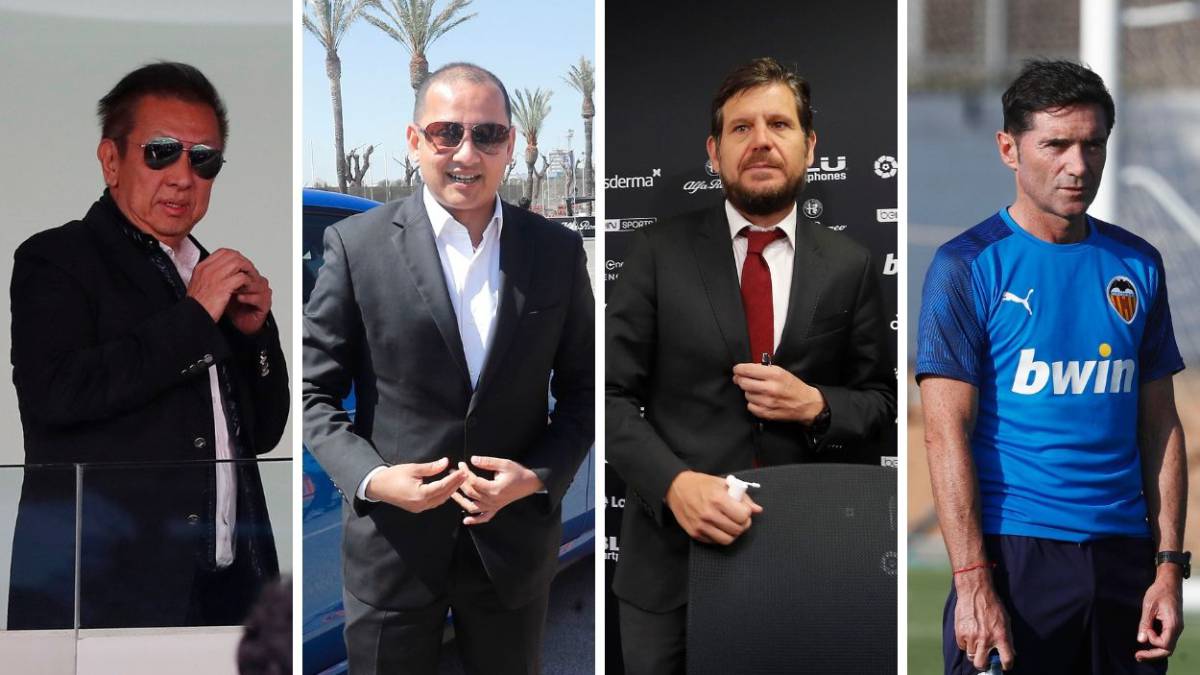 Marcelino's dismissal on Wednesday has been the last episode of the chronicle of a crisis that began just after Valencia will bring its fans the double joy of winning the Copa del Rey and qualifying for the Champions League. 444444 25 May:
Cup champion Valencia is proclaimed champion of the Copa del Rey after beating Barcelona brilliantly at Benito Villamarín. 2 Valencia lifts the first title in 11 years and Marcelino wins for the first time in his career at Barcelona. Everything is happiness in the Valencian club. As a detail: Peter Lim does not appear in the locker room of Valencia to celebrate his first title since he bought the club as he had done a week before reaching the qualification for the Champions League. Lim had recommended throwing the Cup. However, Valencia ended up winning it.
June: case of Maxi Gómez-Santi Mina
Celta is interested in Santi Mina while Valencia wants Maxi Gómez. On the other hand, Mendes brings a juicy offer for Santi Mina from the Premier. Mateu Alemany decides to negotiate with Celta to take over Maxi and not make cash with the Galician. 2 Finally, Valencia pays 14.5 million more Santi Mina for taking over the services of Maxi Gómez.
4 July: case Kang-in Lee
proclaiming runner-up in the Under-20 World and Golden Ball of the tournament, in Valencia the fumes are lowered and do not ensure that Kang-in Lee will remain in the first squad. Marcelino believes that he will not have minutes and that the best thing is that he leaves on loan to complete his training. Peter Lim ignores the consideration of Mateu and Marcellin and imposes that Kang-in remain in the first squad . Peter Lim, arguing that the many injuries that the Brazilian has had, vetoes the operation and communicates that he only accepts his arrival as a loan. At the end of the market, he does not accept the transfer and the player ends up in Celta, assigned
4 July 28: Mateu Alemany, on the tight rope
Just after finishing a friendly Valencia in Lisbon against Sporting, it is filtered that Mateu Alemany One foot out of Valencia. In the following days, Alemany travels to Singapore and there files rough edges with the highest shareholder. The general manager returns directly to Leverkusen, where the team is concentrated to play a new friendly. Upon arrival, it seems that everything returns to normal and ensures that the model is nuanced: Lim will intervene more in the decisions but everything remains the same and open operations continue their course.
August 13: Rodrigo case
explodesOn August 13 The bomb explodes in Valencia. Rodrigo picks up his things from the dressing room and leaves for Madrid to pass medical examination with Atlético. 222222 Peter Lim and Miguel Ángel Gil, with the mediation of Jorge Mendes, had reached an agreement to transfer the Hispanic-Brazilian to Atlético. Rodrigo is untrained two more days. Then, he returns to work and plays all three League games before the market closes. Finally, the transfer is not specified and Rodrigo is still on the team. On August 15, a holiday and only a few hours in advance, Alemany summons a press conference to appease the spirits and explains, in part, what had happened with the subject Rodrigo. 444444 August, last days of the market: the statements of Marcellin

In several press conferences, Marcellin throws several ordages to the property. In addition, he revealed the ins and outs of the Rodrigo case, something he did not like in Singapore: "Rodrigo was transferred, the player himself told me." In addition, he said that "the staff has a total uncertainty in the project" and that "without Rodrigo, the goal of reaching the Champions League should be modified." He also told a press conference that the property had said "no" to the transfer of Rafinha when in July he had been informed that it would come, if the possibility of the transfer was given. Finally, he said that "he was not giving anyone a pulse." All these statements fed up the owner of the club. 222222

September 10-11: meeting in Singapore and dismissal

Peter Lim calls Anil Murthy to interrupt his vacation and travel to Singapore, creating uncertainty in Valencia. When Murthy arrives, he orders the president to fire the coach, Marcelino. Today, the dismissal has been staged and made official. Albert Celades, who confessed to having been in Singapore with Lim in recent days, will replace him in office. He has already been introduced and directs his first training with his new template. 222222



Photos from as.com