Today marks two years since the inauguration of the Wanda Metropolitano
Two years ago it opened with an Atlético-Málaga. Only four teams have won there: Espanyol, Real Madrid, Sevilla (Copa) and Chelsea (Champions).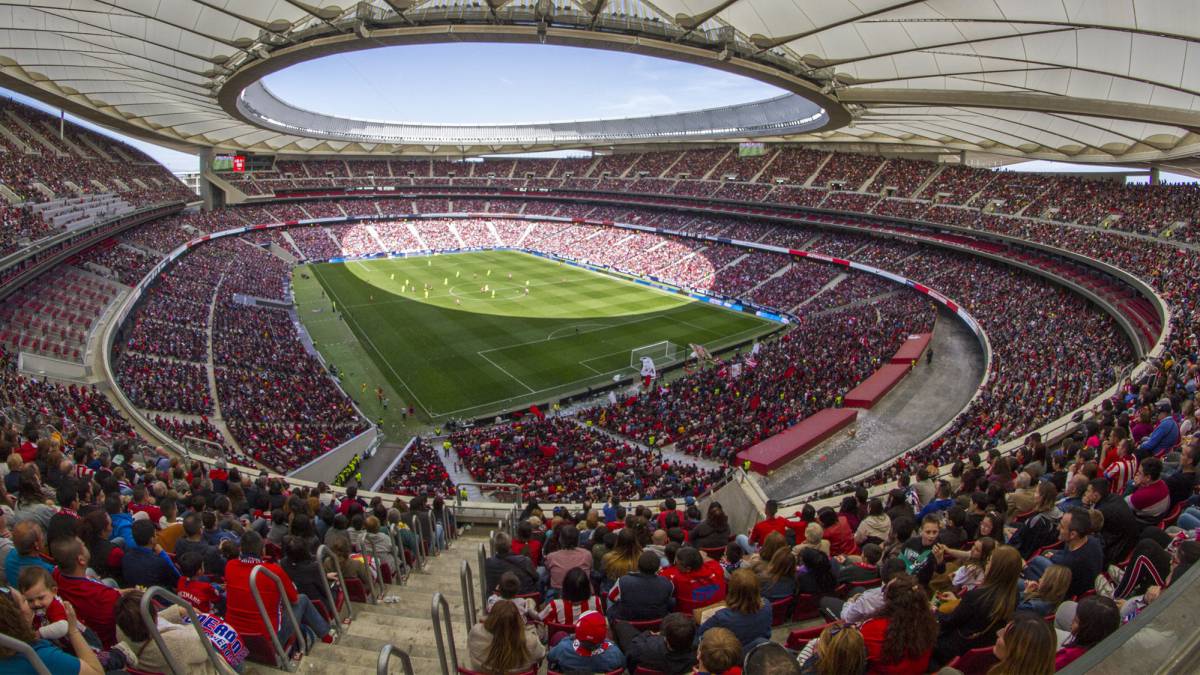 The Wanda Metropolitano has completed two years. On September 16, 2017 the first match was played in the new Atlético stadium. It was against Málaga and Atlético won 1-0 with a goal from Griezmann. Atletico has played 56 official competition matches in these two years in the Wanda Metropolitano and only four teams have won in the rojiblanco fief: Espanyol, in LaLiga, Chelsea, in Champions, and Sevilla, in Copa del Rey (in the first season ); and Real Madrid, in LaLiga, in the second.
Atlético have scored 100 goals in their new stadium. Griezmann made the first and Thomas, in the match against Eibar, marked the hundred. In two seasons and two games Atlético has scored one hundred goals. In the first year Atlético played 19 league games, plus three Champions, four Europa League and three Cup. Last season Atlético played 19 league titles, plus four Champions League, plus two Cup. And this year two of the league tournament have been played.
In these two years, there have been emotional moments, such as the farewells of emblematic players such as Torres, Gabi or Godín. Torres said goodbye on the 2-2 of the last day of two seasons ago (05-20-2018). Gabi in a match against Espanyol, with a 1-0 victory against Rojiblanco (12-22-2018). And Godín against Sevilla. (12-05-20199.
As an anecdote it must be said that Borussia Dortmund played in the Metropolitan, in Calderón and in the Metropolitan Wanda. He drew a goal in the first Metropolitan, won in the Manzanares and fell in the Wanda.
In addition, in the Wanda Metropolitano a final of the Copa del Rey and another of Champions was played, the first that has hosted the Madrid club throughout its history.The leaders of the red and white entity received congratulations and were praised by the great level shown by the Wanda Metropolitano in the European competition final
On the other hand, the Wanda Metropolitano has undergone a series of reforms this summer to improve the accessibility and visibility of all the rojiblancos fans and the exterior appearance of the stadium has changed a lot, since that the entire area that gives access to the main stage of the stadium was landscaped. The capacity has been enlarged by 500 seats and It is 68,456 spectators.
Photos from as.com