Tiberi feat in Yorkshire: break the bike, lose 30 "and win
The Italian won the gold in the junior time trial of the World Cycling Championships. He broke the bottom bracket after the start and completed the course without references or potentiometer.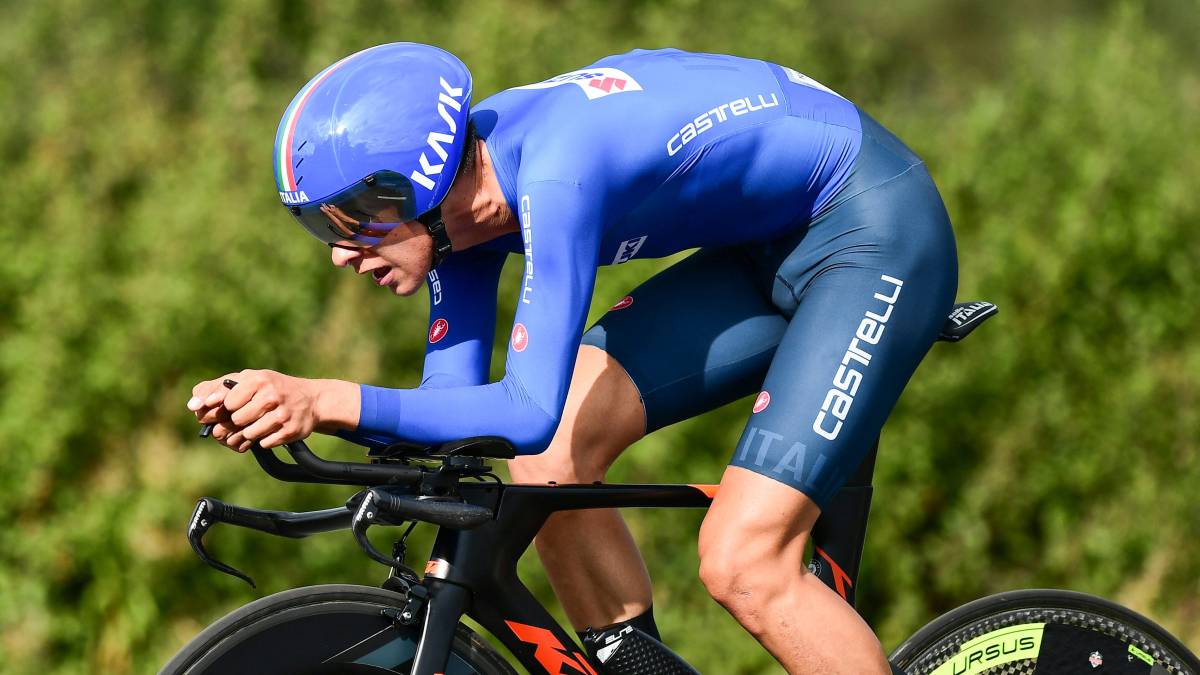 Do not say feat, say Antonio Tiberi. 2 The young Italian of 18 years has proclaimed himself Monday World Junior Champion time trial in Yorkshire after signing a deed only within the reach of the elect. Tiberi had to overcome a mechanical breakdown that forced him to change his bicycle a few meters after taking the exit. The bottom bracket of his Pinarello split and lost around half a minute due to this setback. 444444
Those initial nerves did not prevent him from reaching the finish line with better time to stop the clock at 38: 36'. The mark was unattainable for the rest of its rivals despite the initial mishap that had to solve Tiberi, running without the potentiometer references, so that the time trial could have been a walk had it not been for that incident. The podium was completed by the Dutchman Enzo Leijnse (7 ") and Marco Brenner (12"), with Carlos Rodríguez as the best Spanish in 34th place (he suffered a flat tire during the tour). Stories of cycling that are sometimes wonderful, today, by the hand of Antonio Tiberi.
4 Results of the men's junior time trial (27 km)
1. Antonio Tiberi (ITA) 38:28 '2. Enzo Leijnse (HOL) at 7 " 3. Marco Brenner (ALE) at 12 "4. Quinn Simmons (USA) at 19" 5. Michel Hessmann (ALE) at 27 "34. Carlos Rodríguez Cano, at 3: 04'
Photos from as.com