This is the classification of First and so it would be without the VAR
After the fourth day, Sevilla is the leader of LaLiga Santander. If there were no video arbitration, Atlético would not be in second position and Real Madrid would be.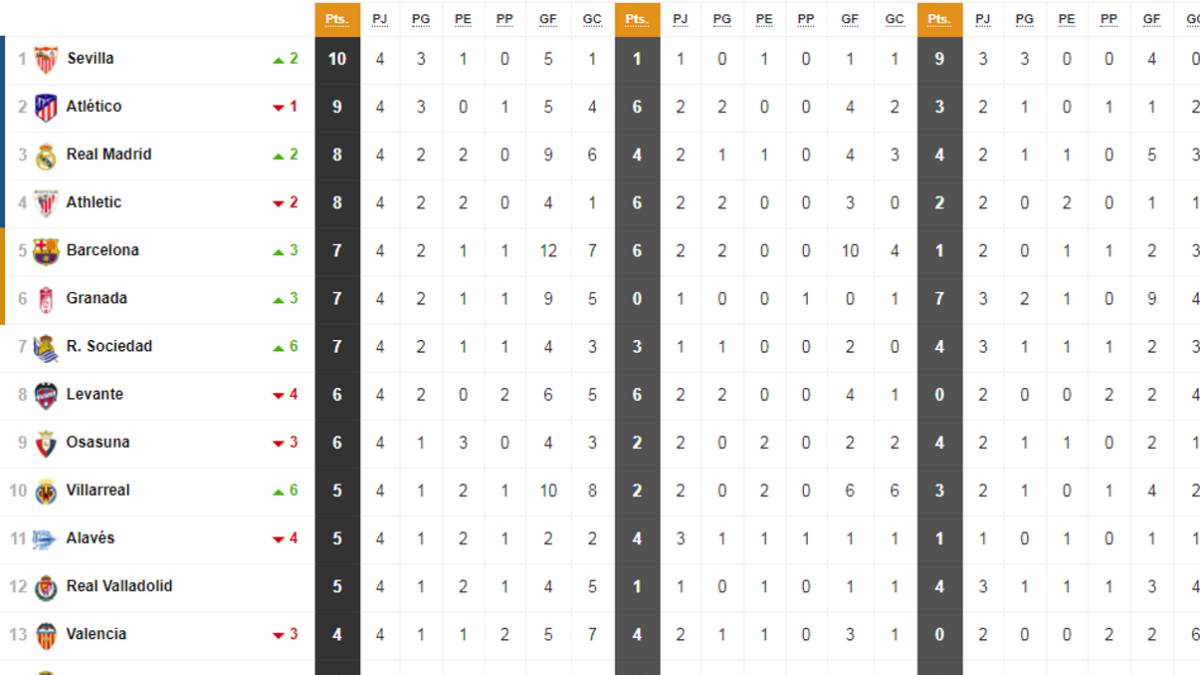 The VAR has intervened five times on the fourth day of LaLiga Santander. In Mallorca-Athletic he awarded a penalty for one hand and in Barcelona-Valencia he validated Gameiro's goal. He also entered three times to expel three players for serious abrupt game actions. In Celta-Granada they saw red through the intermediation of VAR Jorge and Beltrán, in Betis-Getafe it was Carvalho who had to go before heading to changing rooms.
Interventions that have changed the sign of a Leganés 0- Osasuna 1 match ( Without VAR, 1-1)
Alberola Rojas went to the monitor to review Braithwaite's goal, which ended up being canceled because Rosales had a hand. Without the VAR, the Leganés would have added a point. 444444 Levante 2- Villarreal 1 (1-1)
A penalty had to be repeated, which had also been indicated by the VAR, because Andrés Fernández came forward when Morales went to throw the maximum penalty . Roger scored a goal in the repetition. 444444 Villarreal 2- Real Madrid 2 (1-2)
Gerard Moreno's goal was canceled out of play, but from the VAR they said it was legal and went up to the scoreboard. 444444

Photos from as.com