The VAR destroys Celta and takes Granada to European positions
The Vigo team had to play with nine players for more than an hour for the expulsions of Sáenz and Beltrán.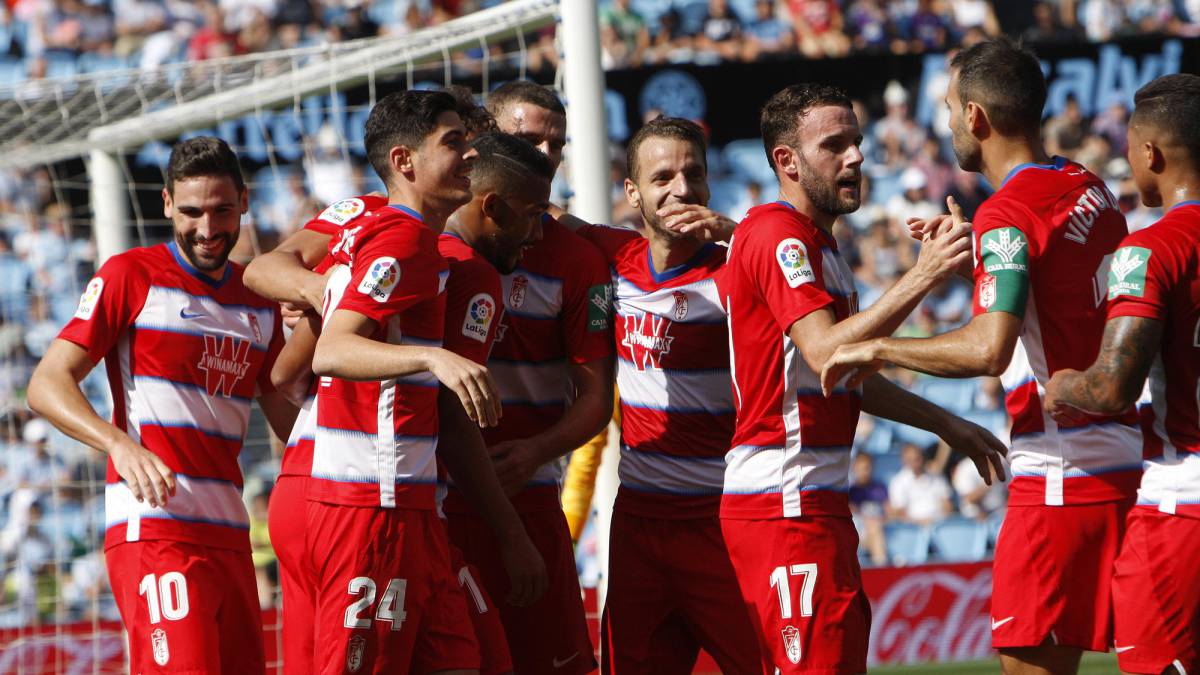 The madness took a short time to settle in Balaidos. Football gave way to VAR, which became the absolute protagonist during the first half and a determining factor for the final result. And it is that two actions reviewed by the referee on the monitor located at the foot of the field supposed red paths for the local team. Jorge Sáenz was a victim of the 'Heel Law' at ten minutes and Beltrán went to the street after a reckless entry on doors. There were two fair decisions that left Celta with nine players within half an hour of the game. The break was tremendous in the celestial parish. The helpless players resorted to pride and multiplied their effort to try to match the forces.
Granada was also caught by surprise the change of scenery. Suddenly, victory became an obligation, something that took its toll on the final phase of the first act, because they were not able to give fluidity to the game. Until the highway was completely free for them in the last of the six minutes of the first half discount. Mallo conceded an unnecessary corner, Montoro put the ball in Germán's head and the center riveted the net. 2 The final blow to sink Celta. It was definitely not his afternoon. As if this were not enough, had not passed even ten minutes of the resumption when Yangel Herrera surprised with a great goal. His shoe from outside the area, unstoppable for Rubén, kissed the crossbar before staying in the net. From there, white flag of the vigueses and pact of non-aggression of the Nasrids. 444444
Granada won again in Balaidos after 61 years and prolongs its great start to the season, with the same points as Barça, to one of the Real Madrid, two of Atlético and three of the leader Sevilla. Almost nothing.
4
Photos from as.com