The 'brotherhood' of the Bora has a great time in the Tour
The Bora has already won two stages with Bennett and Majka is sixth in the absence of the mountain of the third week: "We are serious ... without losing our smile".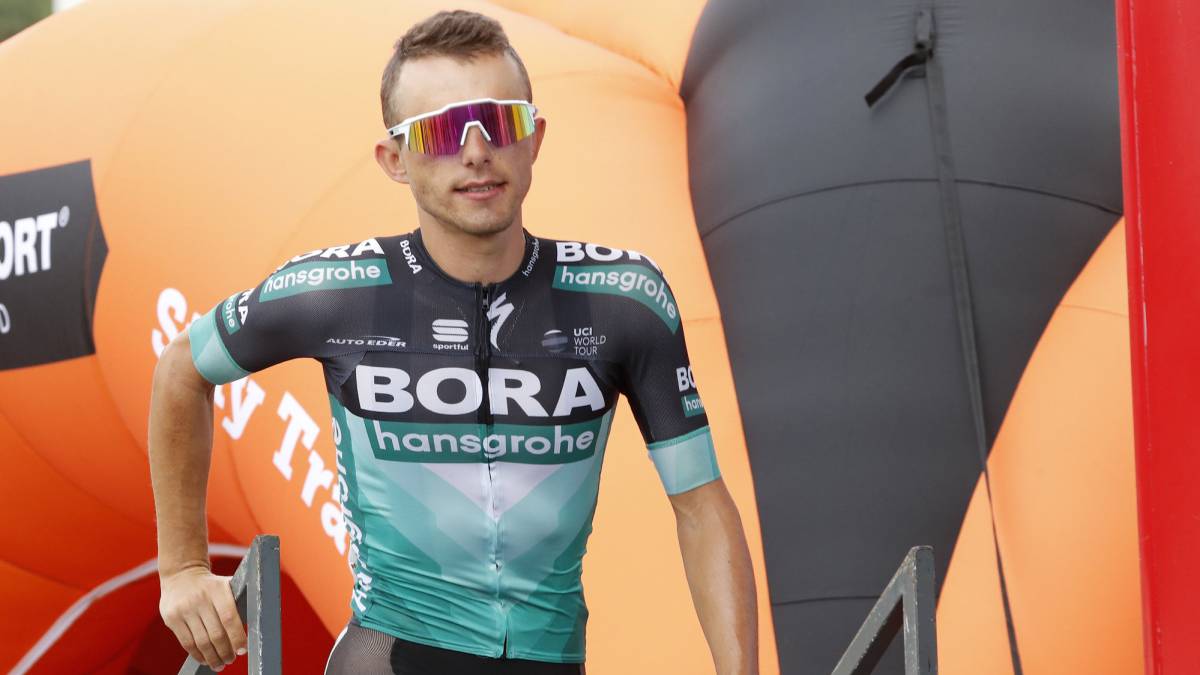 Tomorrow yesterday in the bus parking of the equipment of the Vuelta in Tineo. Shortly after the Bora Park, the party begins. The first chords of Smells like teen spirit of Nirvana sound in a loudspeaker. The assistants prepare the bikes and Rafal Majka, sixth of the general, pulls his head between the curtains, half-naked, and shouts what looks like an internal joke of the German team. Everyone laughs out loud. That is the atmosphere that transmits a squad that, despite not having its rock star, Peter Sagan, is completing a huge race: two stages with Sam Bennett and Majka, dreaming of the last week.
"We are very lucky to be able to dedicate ourselves to cycling and we are in love with this sport. We take it very seriously, but this is a young team that wants to have fun and not lose the smile. The music helps to make the working environment the best possible, "says its director, Patxi Vila, to AS while raising his voice about a Kurt Cobain riff. The structure sports a motto in its vehicles: Band of brothers. A concept like brotherhood: "He wants to express that our philosophy is to work hard supporting us as if we were a family" .
But the relaxed atmosphere of the Bora, which has ensured its continuity two more years, does not prevent, despite blows like the withdrawal of a Formolo that arrived well, the objectives are met. "We set two goals at the beginning of the Tour: win at least two stages and have someone in the top-10 of the general classification." Once the triumphs have been completed, now they strive to help Majka: "We were clear that it should grow as the days went by. I personally have done all the stages of this last part of the Tour by car because I think it is this Monday when the decisive phase begins. The drawer? It is difficult because at the moment the five riders ahead are stronger, but in 2015 Majka was fifth and finished third at the end. "
Majka is also optimistic:" I think we can expect a lot from the last week of the Tour ". Polish 29-year-old man is a consecrated man with three partials in the Tour, podium and triumph in the Tour, current Olympic bronze ... "Perhaps he is a less explosive runner than the other favorites that march ahead and the slopes that have been so far no it suited him so well, but in this final section we are going to find more normal mountain days, which are better for him, "explains Vila. Majka awaits his moment in the team that puts the good vibes in the Lap.
4
Photos from as.com