The ease to recover, key in the 'Pogacar phenomenon'
The young Slovenian UAE, 20, is one of the revelations of the Tour of Spain and is already third overall.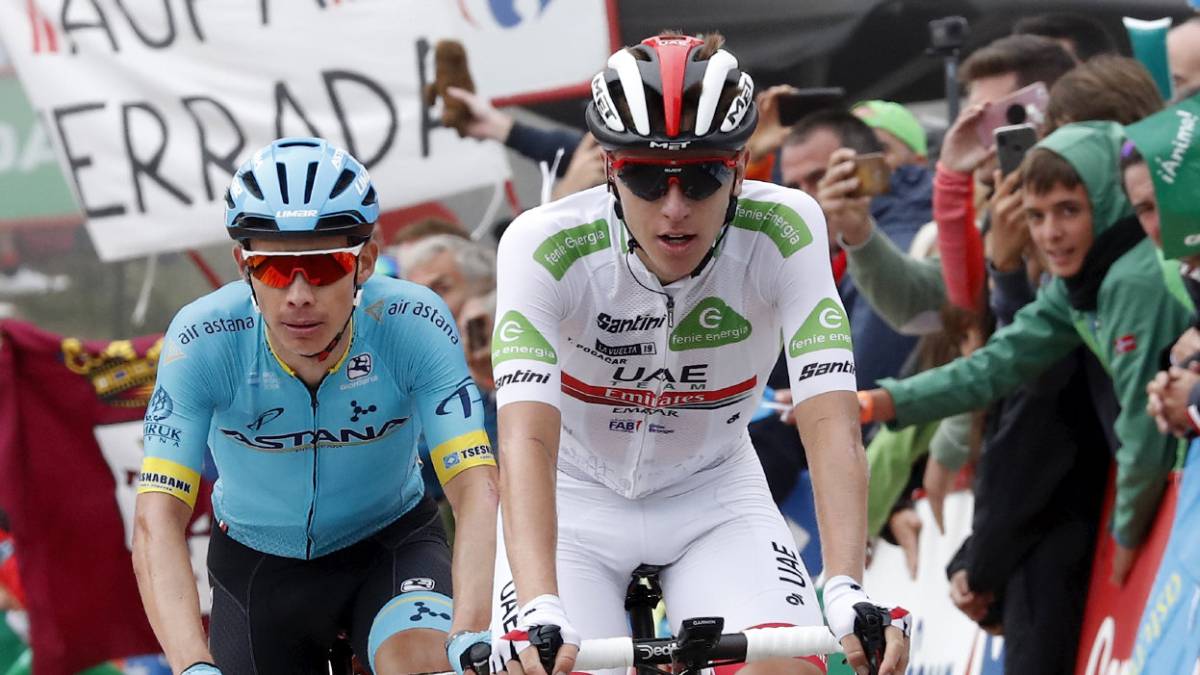 If the expectations that there were on the performance of Tadej Pogacar in this Tour were very high, the 20-year-old Slovenian has completely exceeded them. The UAE runner is fighting every day among the best and it seems difficult for him to miss the podium. Sometimes it gives the feeling that it is the cyclist himself who sets limits, talking about the " great duel with Miguel Ángel López" for the young white jersey before his options to storm the Madrid drawer.
The truth is that his feelings They are still great in the third week of their first big lap. " Although I am tired, I feel like it and I hope to continue like this until the end," he acknowledges. 2 While there is already talk of a future aspirant to the Tour, everyone tries to go detailing their many abilities, which range from the chrono (defended very well in Pau, champion of his country) to the mountain (he has won two stages) .
His director, Joxean Fernández Matxin, gives another very important key: "He is showing all his skills and a very important one is his ability to recover. it costs work, on a daily basis, to be prepared again ". Meanwhile, the still very young talent enjoys the career accompanied by his girlfriend, who is waiting for him at arrivals.
Photos from as.com