The curious story of Forejtek, junior winner of the US Open
The young Czech tennis player was proclaimed junior champion of the US Open. Several years ago a video in which he trained with a kind of wooden ladle went viral.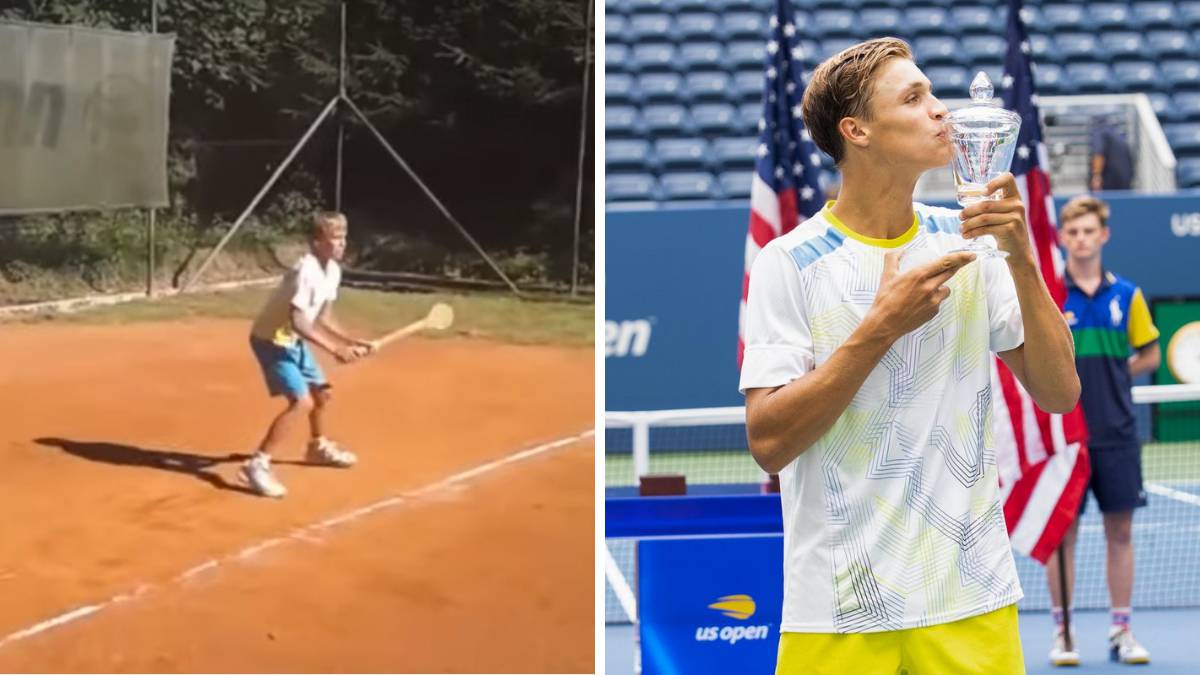 In addition to the victories of Bianca Andreescu in the women's team and Rafa Nadal in the men's team, the US Open leaves us a champion with a curious story behind: the Czech Jonas Forejtek, winner of the men's junior category title.
reached the final of the tournament, in which he surpassed the American Emilio Nava by 6-7 (4), 6-0 and 6-2, Forejtek was the protagonist in a video in which he appeared with 10 years training with a shovel shaped Giant ladle of wood rescued by Argentine journalist Marcos Zugasti. Zugasti himself pointed out that this instrument received the name of Tennispointer and that it was performed by Jiri Bartos, the Forejtek coach at that time, with the aim of improving coordination when hitting.
4
Forejtek, born in 2001 in Pilsen (Czech Republic ) and that since the age of he trains at Alexander Waske Tennis-University in Offenbach on the Main , near Frankfurt (where other leading figures of the ATP and the WTA train as Prajnesh Gunneswaran or Andrea Petkovic), has been one of the great sensations in the junior circuit in this 2019 season. Former tennis player Alexander Waske, responsible for the academy, highlights the normality with which the tennis player copes with these successes and his ability to trace matches. "Jonas has been with us since he was 12 years old and has shown incredible development in these years. The last 18 months he has worked very hard and won many games after losing the first set. His latest success is the result of the hard work he does daily in training and tournaments. 2 But what we are most proud of is that, after these victories, Jonas remains a very humble and close, respectful person and an honest athlete. "
In addition to the US Open Forejtek has added others two Grand Slam junior titles this season in the doubles modality, the Australian Open and Wimbledon, forming a couple with Dalibor Svrcina and Jiri Lehecka respectively. In his medal winners he also has the 2017 Davis Junior Cup, in individual category he has the European Junior of 2018, the title of the J1 Vrsar and the JA Milan of 2019, and in doubles he has already won the title in the Svijany Open of Liberec of the ATP Challenger Tour partnering with Michael Vrbensky. In his passage to the professional category Forejtek wants to continue demonstrating that those trainings with that wooden ladle can lead him to great successes in the world of tennis.
Photos from as.com