The crossroads of Arturo Vidal: less minutes than Ansu Fati
The Chilean international is the midfielder of the squad less used by Valverde in this start of the Barça season.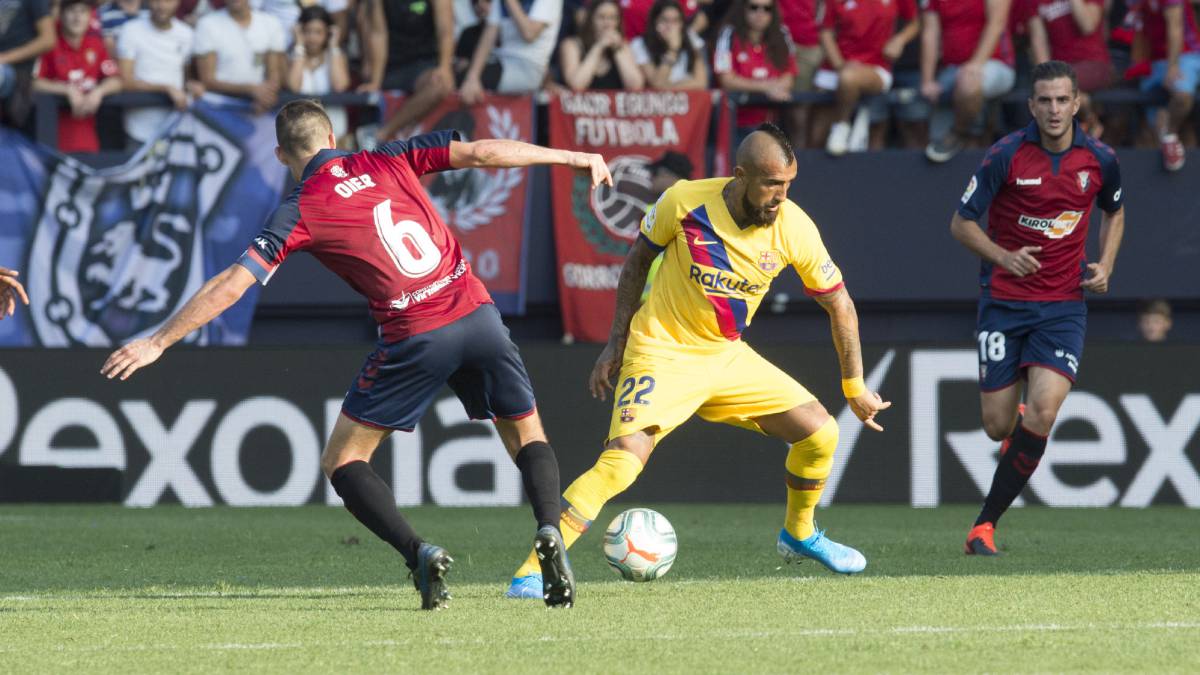 The player with the worst standing is coming out of the heinous competition that is being experienced by one of the three places in the midfield is, without a doubt, the Chilean Arturo Vidal. In these first three games he has only played 26 minutes, with the handicap added that in one he did not even enter the call. In fact, is the midfielder with fewer minutes of the squad, below even Carles Aleñá (45), who has been off the list in two games, by Arthur (37) , who played his first minutes against Osasuna of the season, or Rakitic (45), who has been in two consecutive games without playing. Betis, who served to score a goal, and 8 more against Osasuna. A poor balance, which puts him in the squad of the colistas with fewer minutes. In fact, only Junior, with 9 minutes, and Umtiti, Tobido, Wagué and Neto, with the locker at zero, are below. Messi has not yet played a minute, but in his case it is an exceptional and timely situation. 2
Right now, and after Rafinha's departure, he is the 17th player of the first team in terms of minutes played. And is that the kids of the subsidiary, Carles Pérez, and Ansu Fati far outnumber him. The first one counts 182 minutes while the second one counts 57 with the first team. 444444
And the worst thing for Vidal is that the situation has no signs of changing in the short term. With Sergi Roberto and De Jong undisputed so far in the core - they have been starters in all three games -, with Sergio Busquets starting to reach their best level as a defensive pivot and with Arthur completing a great game in El Sadar, Vidal's options are they fade away, and even more so considering that players like Rakitic or Aleñá are waiting in the bedroom.
Now comes a seven-game carousel in 22 days where Valverde will have to start managing and dosing his squad. It will be time to check the reality about the status of the Chilean in the first team. The first evaluation comes Saturday against Valencia at Camp Nou. 444444

Photos from as.com