Ter Stegen: "The trip with Germany has been a blow to me"
The Barcelona goalkeeper explained his situation with the national team and reviewed all the issues concerning the club: Neymar, Leo Messi's contract ...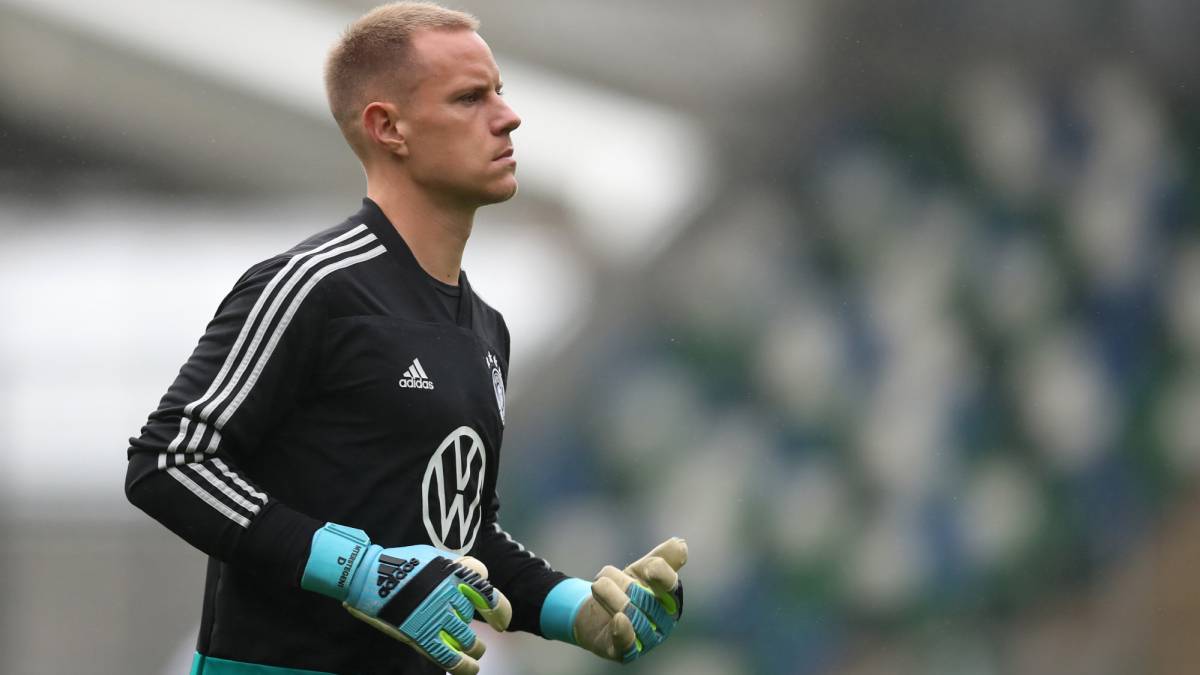 Marc-André Ter Stegen has appeared before the media in a presentation at the Futbolmanía store in Barcelona and has reviewed all the current affairs of Barcelona. Among them, the frustrated signing of Neymar, the contract clause of Leo Messi or the bad start of the championship. In addition, he explained his situation with Germany, where he is sentenced to be a substitute for Manuel Neuer. 222222
Messi and his contract: "I think he deserves the opportunity to decide his future. The easiest thing is to tell him to stay because it is a piece I am convinced that he feels comfortable in the club and in the city. I want him to stay, but I do not decide. We hope he does. ".
The expected signing did not arrive:" Neymar is a spectacular player, who was many years with us and decided to take another step. Nothing can be changed. The club has tried what it could and we are happy with the team we have. "
Objectives :" We seek to have a fantastic season with titles, as it has been in recent years. We will do our best to try again in the Champions ".
Your situation with Germany: " It is not easy to find an explanation what I'm living for I am giving my best version in every game to make the decision more difficult. I'm trying to get into the goal anyway. For me it has been a hard blow this trip with the selection ".
The reason for the conceded goals:" We always analyze what happens to find solutions. We have conceded five goals and three of them could compete for the goal of the year ".
Photos from as.com