Suzuki confirmed in Misano the new Brno pieces
Alex Rins and Joan Mir dedicated the test in the fraction of Santa Monica to confirm the development released in the Czech Republic by the Japanese.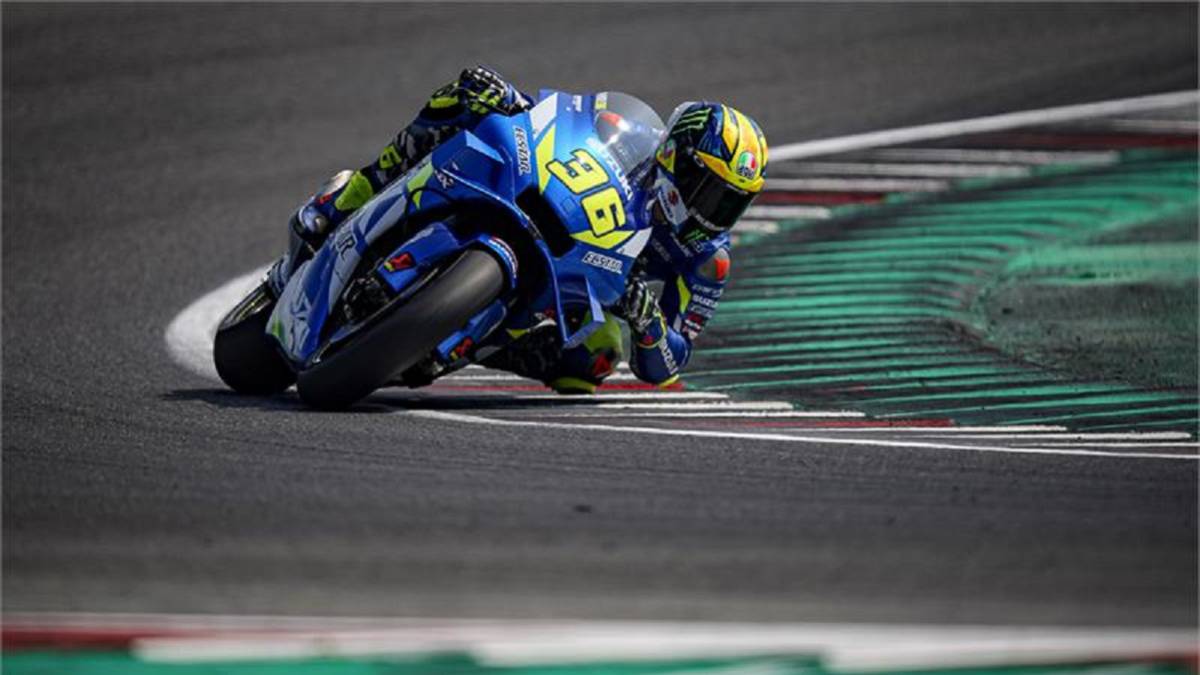 There is no time for relaxation at the MotoGP World Championship 2019. On a grid where differences are measured in tenths or even thousandths, any minimum distraction can cause your riders to go from fighting for the podium to close the top 10. A juncture that Suzuki He does not want Alex Rins and Joan Mir to suffer. 444444
To achieve this, Rins and Mir completed in the Misano test a program where the main premise was to verify the new electronic and tilt to improve the grip of the GSX-RR released in Brno, in an attempt to find new development directions with a view to 2020.
"Actually, we didn't have new parts here. Our main job was to confirm what we already tried in Brno. Testing those elements again meant that we could find some direction for development. 2 I am very satisfied with these two days. It was also important that Joan returned with us and verified her recovery, since it was the first time she had been riding a motorcycle after the accident in Brno. I was glad to see that her physical condition is very good. Alex is also taking advantage of the good way he is, especially after the victory at Silverstone, so I expect a good race when we return here for the grand prize, "says Ken Kawauchi.
" It was a positive test because We returned and tried to continue the work that we already started in Brno. For example, we had a different chassis specification that we wanted to verify here too, being a different track and requiring different configurations. 2 We could also focus on preparing for the next race here in Misano It was positive for Joan to return here after his injury because he was able to rediscover his feelings in a test situation, which is easier than restarting during a race weekend. He quickly regained his confidence in these circumstances and we were also able to work with him to prepare for the race. Alex also did a positive preparation is going for the next race weekend, so we can't wait to get back to 'career mode' very soon, "says Davide Brivio. 444444

Photos from as.com