Sevilla presents its new Sports City
President Castro and the staff of the Council presented the new project, which will be built on the current land.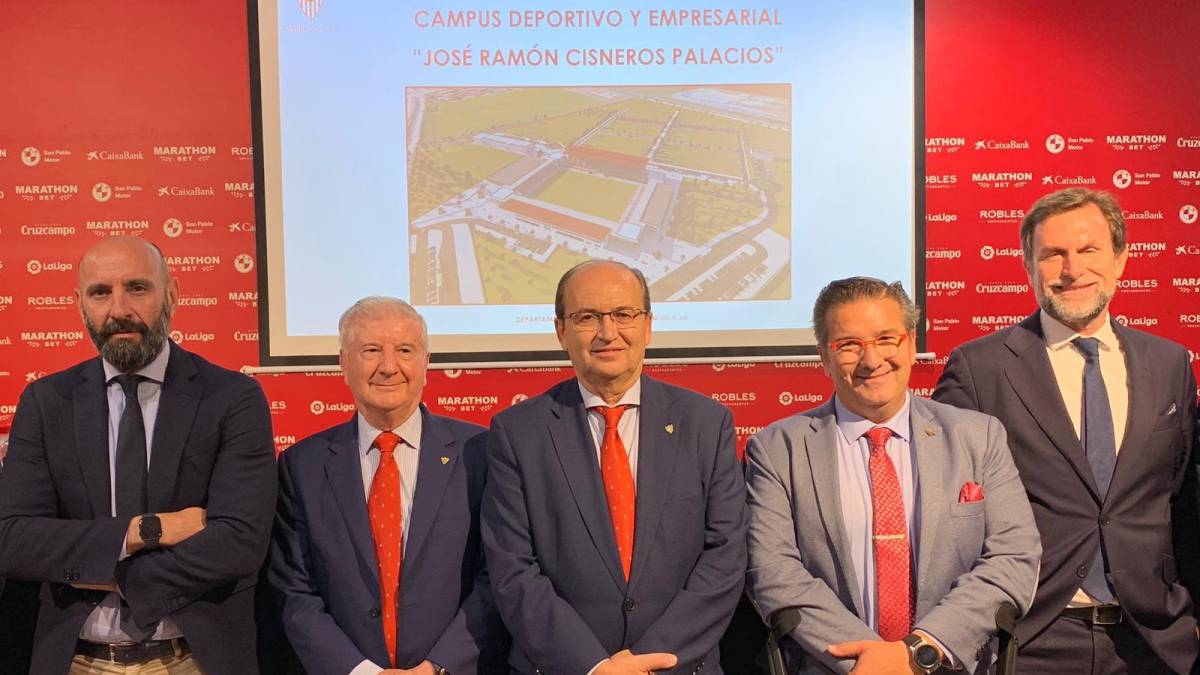 Sevilla presented the keys to its new Sports City, which will be built on current land. The performances will go in three sections: a new building for the first team, the completion of the Jesús Navas stadium, which will have a capacity for 6,500 spectators, and the building of all the grounds of the Sports City.
" We understand that it is a milestone Important for society. The Sports City becomes a sports and business campus. 2 We understand that the heart of society moves here and the stadium will remain for the most important thing: the matches, "began by explaining President José Castro, who was accompanied by Vice President Gabriel Ramos and the CEOs Monchi and José María Cruz. " We want sports greatness to be seen on the premises. It is not something that is going to be done, it is something that is being done. Having first class facilities is an objective of this Council, "concluded Castro.
4
The first part of the project will begin in four months and will continue in phases. The club estimates that the work will be completed for a maximum of four years, although in the words of the president "it will be tried to finish before". In parallel, will continue the works in a Ramón Sánchez Pizjuán that still struggles to be the venue for the Europa League final of 2021.
" The idea with the new building of the first team is to centralize and expand the work in the Sports City. It will allow us to have the players here in the morning in the afternoon that helps in training, feeding issues ... The step of having a residence of our own was missing and now this will give us many facilities ", explained Monchi.
Photos from as.com