Renault boasts an engine to respond to its critics
Cyril Abiteboul did not want to miss the opportunity to emphasize the hard work that Viry-Châtillon engineers are doing in the F1 World Cup 2019.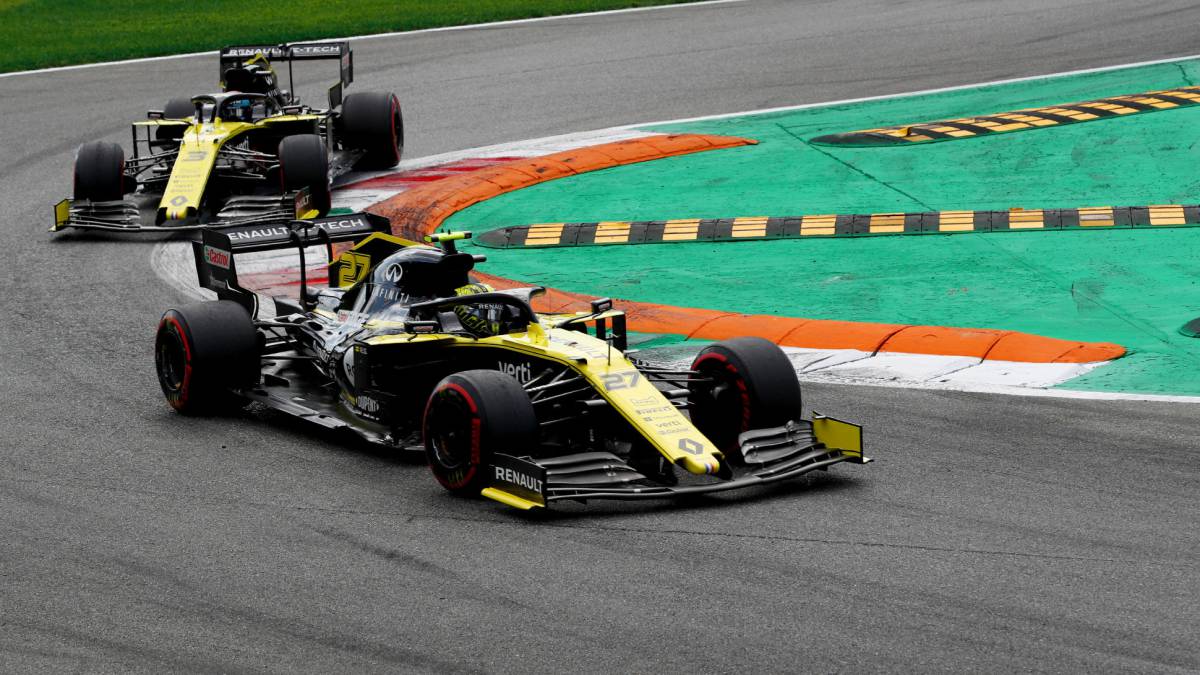 "We all have the C specification and it works well, a small step of performance and reliability" . With these conciliatory words, Andreas Seild wanted to reduce in Monza the tension that had been generated between McLaren and Renault by the harsh statements that Carlos Sainz issued about the Renault engine after the double abandonment of the Woking team in the Belgian Grand Prix 2019.
A Seild attempt to return to normal with his French partner that could be described as failure. Because Cyril Abiteboul did not want to miss the opportunity offered him the fourth and fifth position of Daniel Ricciardo and Nico Hulkenberg in Monza to emphasize the laudable progress that the Viry-Châtillon power unit has experienced this season.
4
"The result today is not only the best result of the team since its return to Formula 1, but also a demonstration, after Montreal and Spa, of 111 1111 clear progress of the team and in particular of the power unit, which has been so openly criticized in the past. It is a demonstration that everything is fluid with a competitive package, "said after the test in the Lombardy region the general director of the Enstone team. 444444
50 kilowatts. Almost 68 horses. This is the progress that technicians led by Rémi Taffin have achieved in the Formula 1 World Cup 2019 in their goal to approach the performance of Mercedes and Ferrari.
4
The setback arises when your rivals do not stop and continue to improve their machines thanks to the VTT test bench, an engineering masterpiece which allows you to test the engine 24 hours a day on any track and weather conditions and you do not plan to buy it until 2021 because it costs 15 million euros.

Photos from as.com