Red Bull, with clean air, just as fast as Ferrari and Mercedes
Max Verstappen faces with optimism the next test in Singapore after verifying the speed of the RB15 in the long straight of Monza.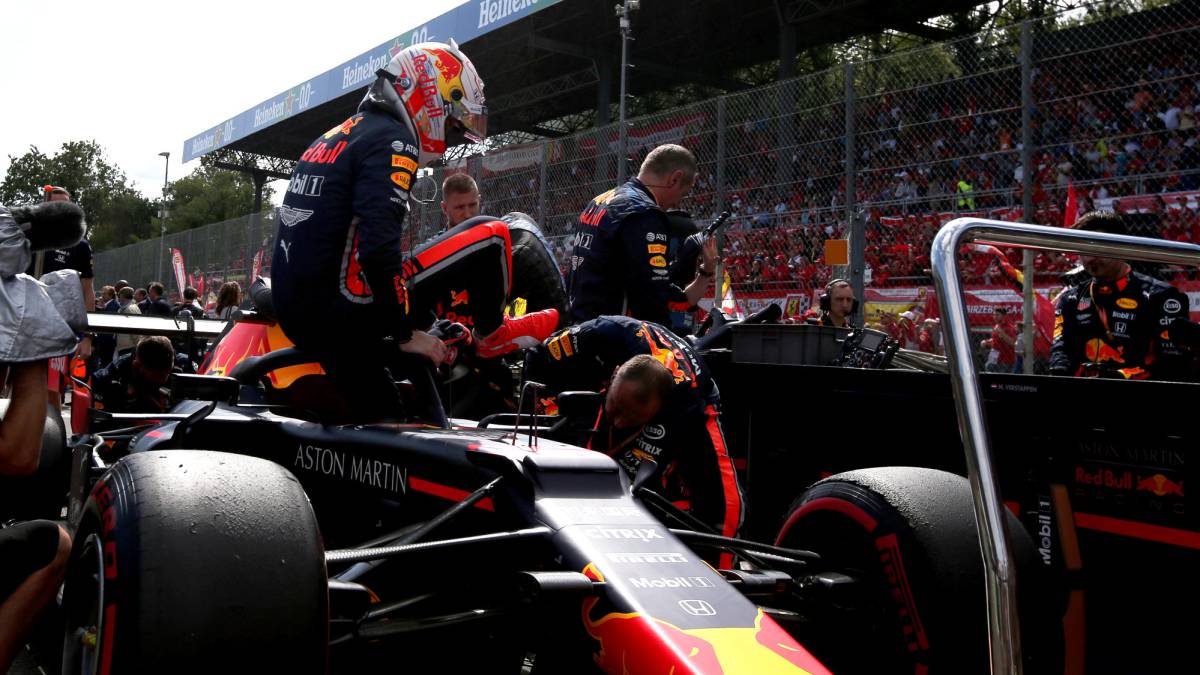 Test passed successfully. 2 This is the note that Max Verstappen has awarded to the 2019 Italian Grand Prix. The Dutchman, who had to overcome from the bottom of the grid after equipping Honda in Monza the 'Spec 4' to avoid being penalized in Marina Bay, has shown its satisfaction with the performance that the energy car exhibited in the long straights of the circuit located in Lombardy in comparison with Ferrari and Mercedes.
4
"I could have gone with the head. I could see them on the screens while following my come back I knew their times by lap and wasted no time on them. Of course, when I was in traffic I was wasting time, but with clean air they were not faster than me. 2 So it is very promising on a track where you are not so competitive normally, "said Verstappen. 444444
Likewise, the Hasselt driver said he was motivated to arrive at the Singapore Grand Prix 2019, although he has demanded I gave the Milton Keynes technicians an extra effort to keep raising the speed of the RB15: "Sometimes you start at the end of the grid and everything goes bright as in Austin last year, but you can't expect that to always be that way. The race was to survive and try to get some points. We did it, but now I am looking forward to starting again in Singapore because we have already penalized and, hopefully, solved our problems and now we can simply focus on performance ".
Photos from as.com