Puig: "I think Jorge's problem is courage and will"
Honda's 'team manager' points to the attitude of the Balearic rider as the main obstacle to his adaptation, but keeps him among his plans for 2020.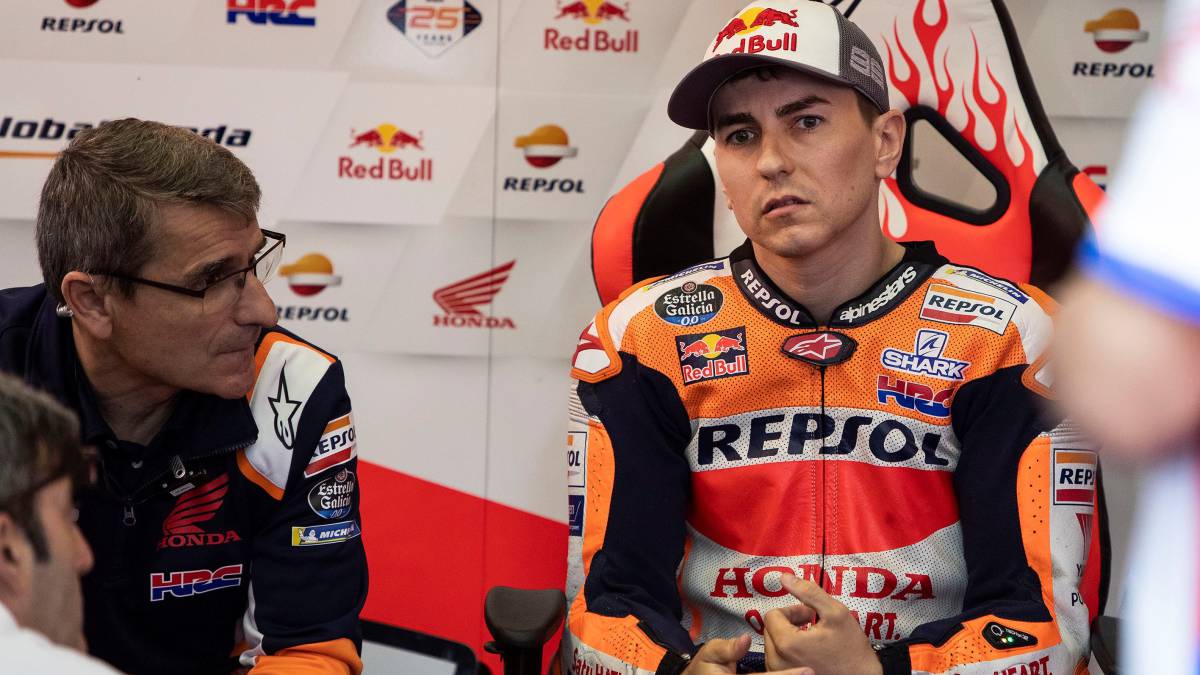 All parties proudly boasted of the alliance that was announced for this season and once it became effective, the countenance changed completely. Jorge Lorenzo dreamed about Honda, but he did it in a very different way from what he is today. The Balearic has not only ballasted its adaptation with the RC213V in its premiere but also, the injuries have also been part of a path that has been made uphill as the season has been consumed, first for results and then ... by rumors. 222222
The most famous was the one that was raised in the previous one of the Austrian GP, which located at the Balearic Islands back to Ducati in its satellite structure. The doubts were, according to the pilot, but everything was settled with Honda on his return to action at Silverstone. They returned to strengthen their alliance, Jorge confirmed their commitment as dictated by his contract and from there, he got down to work to resemble that pilot who won with talent and work three titles in the top category. Therefore It was the bet of Honda and that is why Alberto Puig, does not believe that it is a matter of skill the bump that the Balearic is going through.
4
Honda's team manager spoke about the situation of his pilot in the podcast of the official website MotoGP and in its version pointed directly towards the attitude of of the Mallorcan: "For Jorge is a start again, but whenever he wants, that has the desire and motivation to start taking risks and internalize that in this discipline you can hurt yourself It's like who jumps into the ring. " After a first note, Puig goes further: "I I don't think Lorenzo's problem is of technique, but of courage and will" .
Alberto is very clear where to aim when he talks about problems, however, still includes the Balearic In his plans of 2020: "If you decide to break the second year of the contract, which is something we do not want, Honda is not ready to replace you at this time. We have not thought of any replacement." In the wing team they look for stability and also the perfect balance between team and driver, the same that Jorge found next to the M1 and with which they dream from HRC: "We would love to see you go as fast as it was with the Yamaha, it would be a dream ".
Photos from as.com