Pirelli completes 213 laps with 18-inch tires
Sergey Sirotkin, at the wheel of a modified Renault last season, was the pilot in charge of conducting this first test with a view to 2021.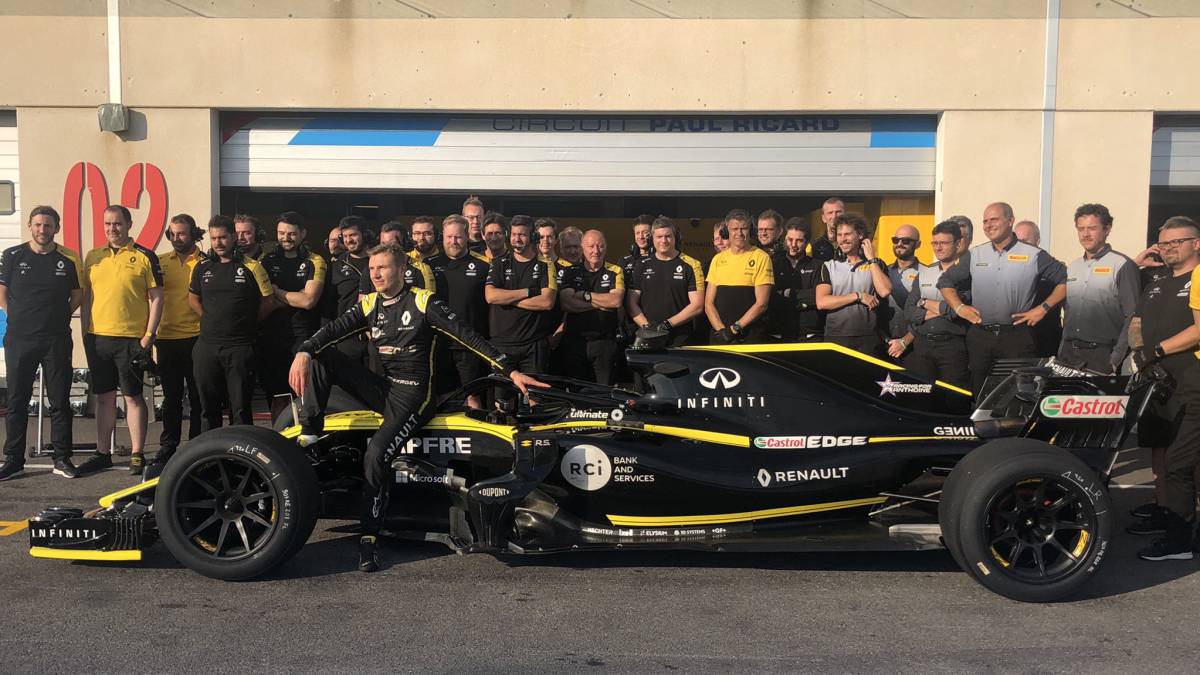 There are still 29 races to go, seven in 2019 and 22 in 2020,
so that fans can contemplate the new generation of cars that Liberty Media wants to boost in the 'Great Circus' to regain competitiveness and the spectacle of tests. But Pirelli has already begun the work of developing the new 18-inch tires that will equip the cars. , the first 1,244,346 kilometers of this new generation of tires from the Italian manufacturer 4 "We are pleased to start a new chapter in Paul Ricard with the debut of our 18-inch tires alongside our latest 13-inch tire development tests next year
Renault provided a 2018 brochure for the 18-inch tire test, with Sergey Sirotkin at the wheel to rate this historic moment.
We completed our planned program as we expected, covering 213 laps with the 18-inch tire " in two days. This was very useful for us to see for the first time the appearance of the new generation of tires and begin to shape the development trajectory that we will follow in the remainder of this year and the following year, "says Mario Isola. 4 Similarly, Isola says that it is still too early to assess the data collected at the racetrack located in Le Castellet: "Of course it is hard to interpret too much about these tests, it is too early, but
we have collected all the preliminary information we wanted in good weather conditions, so thank you very much to Renault and Sergey for their availability. 222222 With the 13 "tires of 2020 we cover 212 laps over the two days thanks to Esteban Ocon and Mercedes. The job was to evaluate a range of prototypes of dry tires, as we begin to finish the specification next year: the last season of 13-inch tires before move to those 18 inches in 2021 ".

Photos from as.com