Piatti: "There is more than enough equipment to move this situation forward"
The Argentine player awaits the high competitive after his serious injury to be able to wear the Espanyol shirt again. He defended Gallego and made it clear that "we must give a vote of confidence."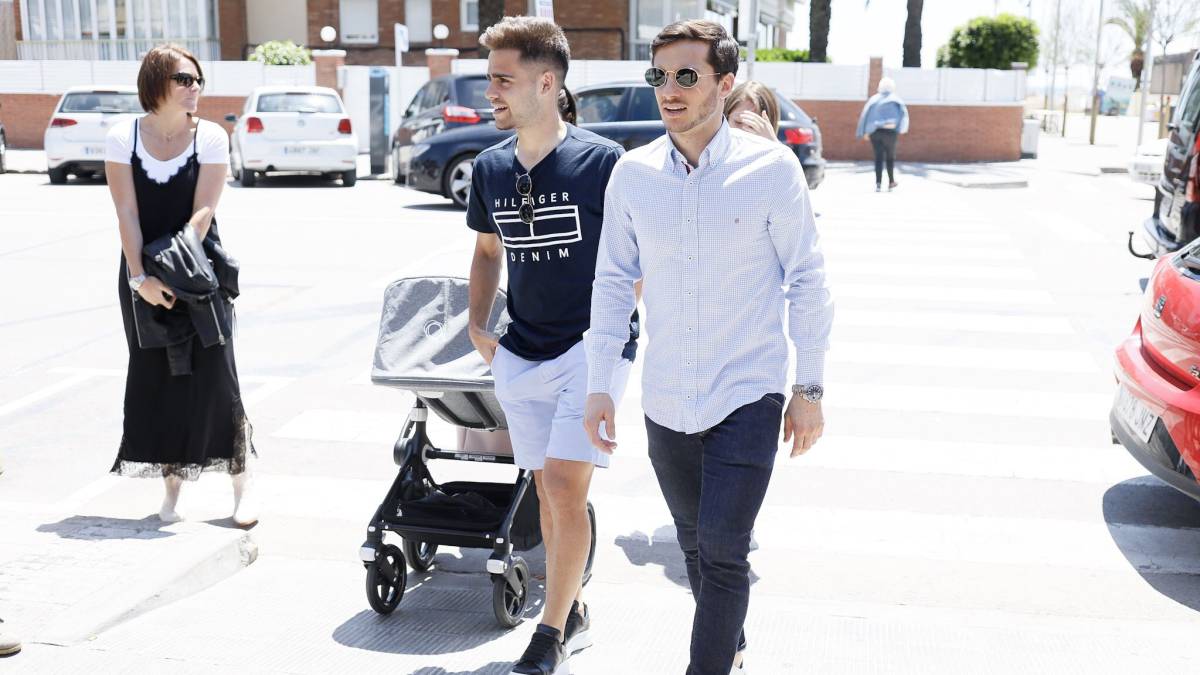 Pablo Piatti already counts the hours to return to play with the Espanyol shirt. Six months ago he suffered a serious knee injury and does not hide that he is taking steps forward in an aggravated way. "I have very good feelings. The injury has been quite respected because the knee, at no time, is giving me problems. It is important because it lets you work calmly. I have a medical discharge, but the competitive one is something else. You have to have a good level, be prepared and at this point we are working ", it started.
Piatti has a serene and optimistic speech and made it clear that what has taught him the serious injury is to have mental strength: " Everything has been complex because you can't walk and you have to be on the couch or in bed, ask for help practically for everything, but psychologically it reinforces you. In addition, I had to share it with David López, who is also an incredible professional and we can get along with each other. It was the first step and now there is a lot of work. " The blue and white player hopes to come back with more strength and all these months have helped him to know "interpret things better. It is important to look at the top to know how to find the right moment and spaces. There are movements or things that when you are inside you do not see and when it's my turn to be inside I can interpret it in the best way. " So far this year, Espanyol still does not know the victory in the League, but Piatti is optimistic. And more after this league stop that "has been very important because the team needed to work many tactical aspects and give a little twist to the physical aspect. This break would have been faced differently with more points, but it is what we have. We work to reverse this situation ".
Being able to rest and continue working on the automatisms that are intended to instill the Galician staff is something that should help Espanyol and Piatti warned that " these days have been good to clean the head. be positive and must come out of this negativity. People have to be calm, there is more than enough and qualified team to move this situation forward. We have to work much more ". After that, the Argentine spoke of Gallego and, in addition to praising him, defended him: "It is something different from what we have been working on, but the team has to adapt to that. It has a way of seeing football that makes you think and interpret the games in different ways. This break comes to work the automatisms, but they are not rare nor that the team does not know how to do ". And it went further: "People question many things, but you have to be totally calm. When you work hard, the results come. You have to give that vote of confidence."
Espanyol now faces five games in 15 days and This should not be a cause for concern because "you have to face each game with the illusion that you are going to win. This day, against Eibar, we will go to a field that will require you, which focuses a lot and you will have to be prepared for that It is important to be lied and mentalized that the three points have to be taken out.In addition, people must be trained that it will be hard, demanding and so it will be throughout the year.The key is to be prepared and people have to enjoy these kinds of demands and not suffer ".
Photos from as.com