Norris exploded on the radio when his engine broke
Sainz's partner marched fifth and was going to achieve the best result of the season when his Renault propeller stopped without warning.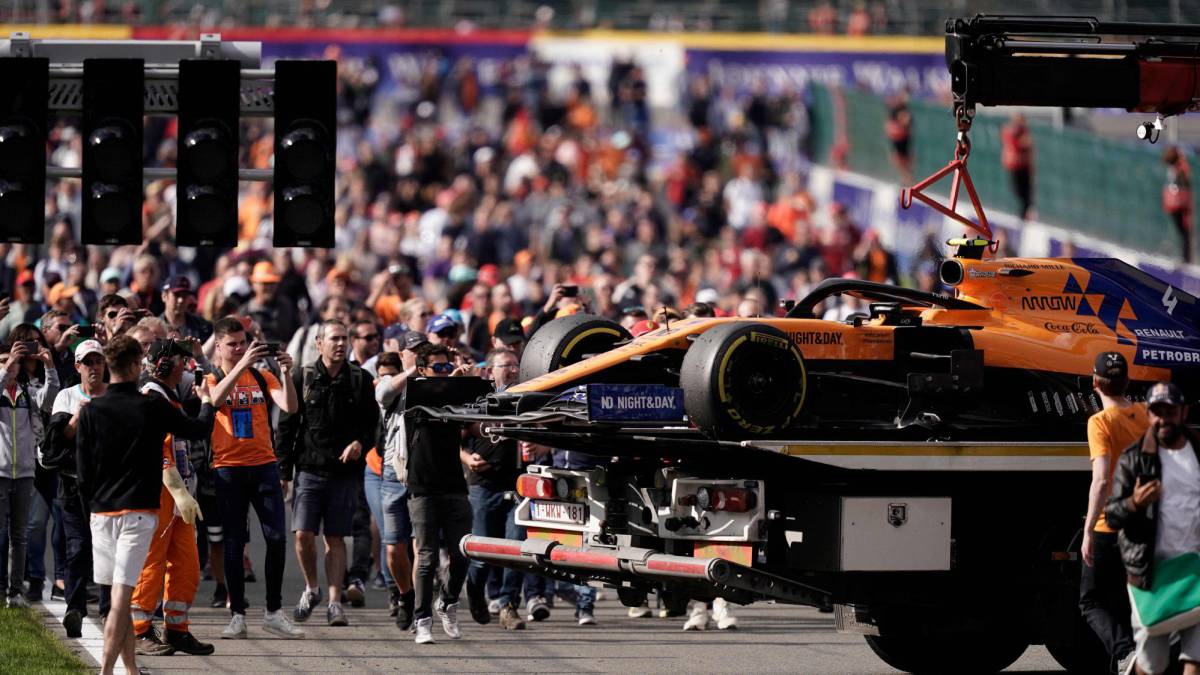 A few minutes after finishing the race, Lando Norris was with Carlos Sainz and joking about his sad abandonment, on the finish line, just around the corner from achieving the best position of the season. He was fifth solid, with no opposition in front or behind, when his Renault engine broke without warning just like Carlos stopped at the formation lap. Then, the 19-year-old, cheerful almost always, burst on the radio:
-Norris: "I'm wasting time, something happens"
-Engineer: "We are with it, there is a lap" .
-Nor: "I lose power! I lose power, it goes away. "
-Ing:" Go on, go on, Lando ".
-Nor:" I can't! I can't! It's broken! It stops, engine off. Fuck! Go p ... shit. "
-Ing:" Step aside, step aside. P1, P0. I'm so sorry. "
Photos from as.com