New parakeet record: first 346 minutes of League without goal
Ferreyra ended the bad fario facing the goal of Espanyol this season. They exceeded 283 'without marking the start of the 1945-46 campaign.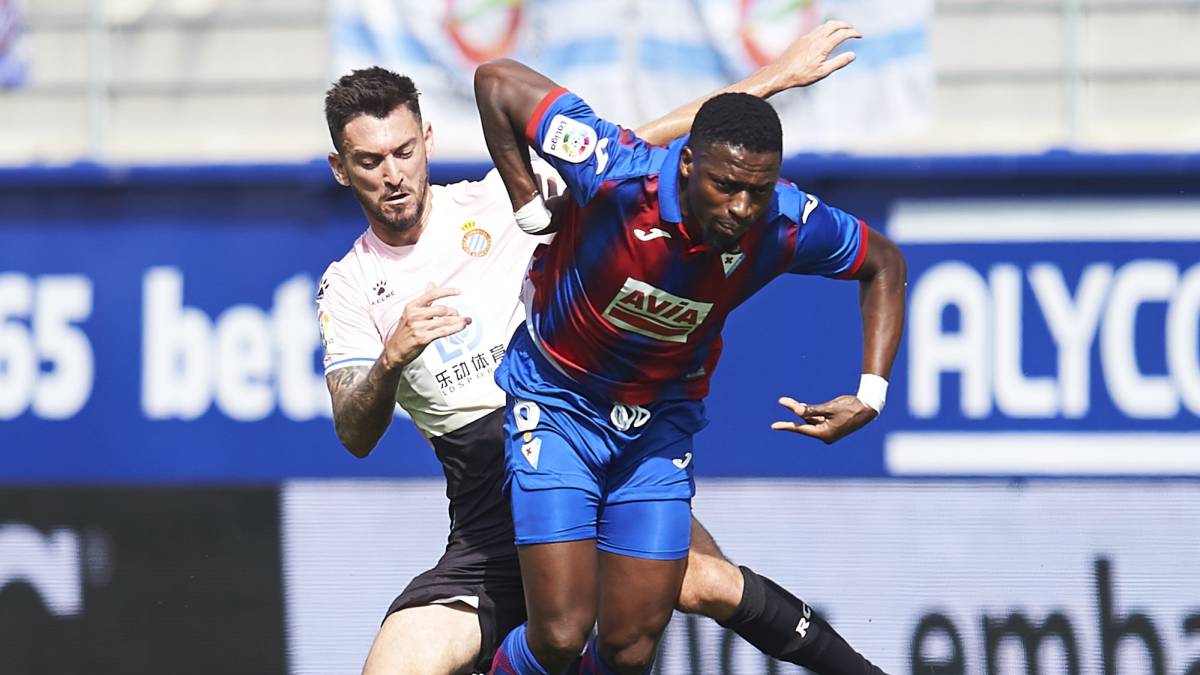 Espanyol finally knows what it is to mark this League. The parakeet had not scored in the first three days and their data began to be worrying, but in four minutes of the duel against Eibar, the scoring smell was recovered. The Ferreyra and Granero goals served to overcome the match, but did not prevent a new record from being reached. The 283 minutes that Espanyol was left unmarked at the start of the 1945-46 campaign were exceeded and now the ceiling is placed at 346 '. Ferreyra was the author of the first blue and white goal in the League this year. 444444
The whole of Gallego seemed to have dried up in the offensive aspect. The inspiration that was demonstrated in the previous Europa League, when 18 goals were achieved in six games, was not being transmitted in the League. Before Sevilla, Alavés and Granada, the parakeets had been unable to mark and it was something that had only been lived in three more campaigns in the whole history of the club: the 1970-71, 1946-45 and 1944-45. At the break of the game against Eibar, the record set in the 1945-46 season had already been exceeded, but at the end of the second half everything changed. Ferryera managed to match Ramis 'goal in 76' and just three minutes later, Barn signed 1-2.
Espanyol has left 346 minutes unmarked at the start of the League and is a record. In second place are the 283 'that were lived in 1946-45. The parakeets were at that time three days without marking and in the fourth, Blai ended this bad fario. In the 13th, the drought ended in a duel against Celta, which ended with a win by 4-1. And before the start of the fourth day, there were also two more precedents without parakeet goals in the first three games of a League. It happened in the 1970-71, but in the fourth one already saw a blue and white goal. It was Dani Solsona, who on 6 'against Sporting, gave the first win that campaign (1-0) . And in 1944-45, the first goal was even more cheerful for parakeet interests because Ortí only took a minute in putting his team ahead of Depor and the duel ended 7-1.
Photos from as.com