Nadal: "I play for being happy"
Exhausted after the battle with Medvedev in New York, Rafa Nadal attended the Spanish media before returning quickly to Manacor.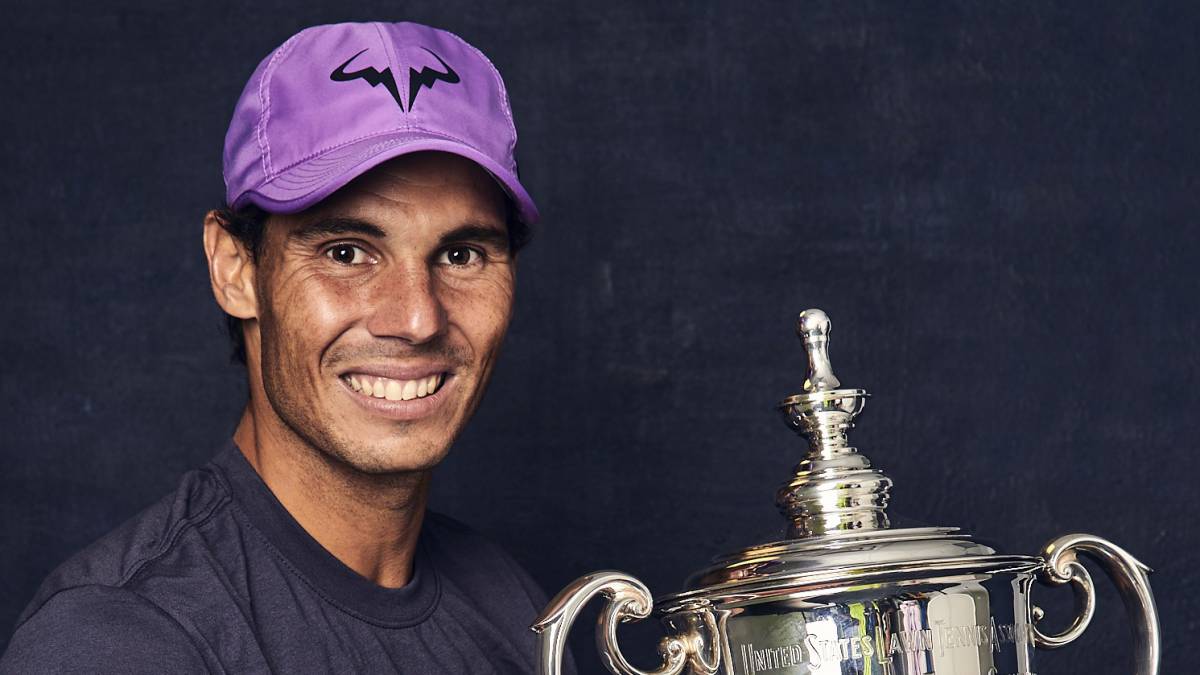 -There were many emotions during the final. What did it mean for you to withstand that pressure and win?
-The last three hours of the game (finished with 7-5, 6-3, 5-7, 4-6 and 6-4 after a 4h: 50 battle) They were very, very intense. Very hard mentally and physically. That final video (he began to cry when he saw images of his 19 Grand Slams on the screen of Arthur Ashe, the central court of the US Open), people ... All that made the moment very special, unforgettable. Medvedev also helped create it. The way he fought and played was champion. It has a great future ahead. And I think you can win Grand Slams, at least a couple of them. Your career looks very, very good.
4
-Do you think that with Medvedev the transition to a future without the Big Three that you form, Roger Federer and Novak Djokovic is already underway?
, but we are still here. That is all. We continue to fight for what excites us. 444444
-How would you describe this achievement? It's already his fourth win at the US Open ...
-It became very dramatic at the end, and that makes it more unforgettable, part of my history in this sport. This trophy means everything to me. Personal satisfaction with the way I resisted all those difficult moments is very great. I tried to contain the emotions, but it was impossible.
-What did you think while watching that video?
-What are we getting old (smiling)! Although somehow that is good. I saw all the things I went through and I'm still there ... I've had difficult times, especially physically. When you have physical problems, the mental part gets complicated. Emotions exploded when watching the video, many moments came to mind. When they show you something like that you realize all the way you have done and all that, together with fatigue and mental wear, made it a little more difficult to control emotions.
4
-You already have 19 Grand Slams. Fans passionately follow the race between you, Federer and Djokovic. What do you think of that competition?
-I would love to be the one who earns the most, but I am not thinking about that and I am not going to train every day and play for that. I do it because I love it. I can't think only of the Grand Slams. Tennis is more than that. I need to think about everything else. I play to be happy. If that competition attracts fans and generates interest, it is good for our sport and I am honored to be part of this battle. But I repeat the same thing: you cannot be watching all day if another has more than you, because you will feel frustrated. Everything I have achieved in my career is much more than I thought and dreamed. I would love to be the one who wins the most Slams, yes. But I really believe that I will not be more or less happy if that happens or not. What gives you happiness is the personal satisfaction that you gave your best. In that aspect I am very, very calm.
4
-Can you imagine playing in three or four years almost with the age that Federer is now?
-I do not think about that. Only in the short term, because I can't predict what will happen to me. You must be prepared to accept everything. Now is the time to enjoy. I've done it that way throughout my career. If not, I could not have come here with all the injuries I had. I adapt my game to my problems and my goals. I try to improve the things I need because there are others that are lost over the years. I will continue until I am happy doing what I do. It would be vain to think that you can choose when to retire. 444444
-You can still finish number one at the end of the year for the fifth time. What does it mean for you to be able to compete for that achievement at your age?
-I do not compete for that. I just make my way. If I can be number one doing what I want, great. But it is not my main objective. Of course, it's great to be in that fight. But with my age and my goals, I can't waste energy or time to be number one. I have to think about my career in a different way. My main goal is to play as long as possible and be competitive. Fighting to finish at the top of the list can make you lose years of your career. But I am there. If I can play well until the end of the season, I will have my chances. It would be amazing. 444444
-Where in the history of tennis do you see now?
-I'm inside it, but I don't know what step. It is not I who have to qualify. It must be done by people who understand the history of this sport and have followed it. I will not be the one who puts himself in one place or another. 444444
-Do you live differently in victories as you are knowing that you are running less and less opportunities?
-How have I had so many physical problems along my career?I have never known if each victory was one of the last. Now the logic speaks of that we have an advanced age, so the opportunities will be smaller. Injuries have made me value every moment.
4
-You say you don't play for history, but for yours, but you have raised your 19th Grand Slam trophy, what do you think?
history. I understand the debate, and it is good for tennis, because in the end it is good that there are three players who are doing something that has never been done. For me it is a great satisfaction to be part of this struggle, but I cannot live it in this way, because I would be wrong; if not, one lives in a state of tension and pressure all day that would not let me be how happy it deserves to be a person who has been fortunate to have achieved what I have achieved. Ambition is good, but excessive ambition is not; When it stops being healthy, in any aspect of life, I think you are in danger.
-Carlos Moyá, his coach, said that if he ever saw himself in an ugly moment, he would put life in his hands. What do you think?
-What better not to put it (laughs)! I can lose, but I will never stop fighting and fighting. In that I usually don't fail; in the rest, technically and tennis, I can fail, but mentally I try not to let myself fail, because that does make me return home uneasily.
4
Photos from as.com