Mourinho, on his return to Madrid: "I come to Madrid a lot, but you don't see me ..."
Deportes Cuatro hunted the Portuguese coach, who is currently without a team, on his way out of an act at LaLiga headquarters.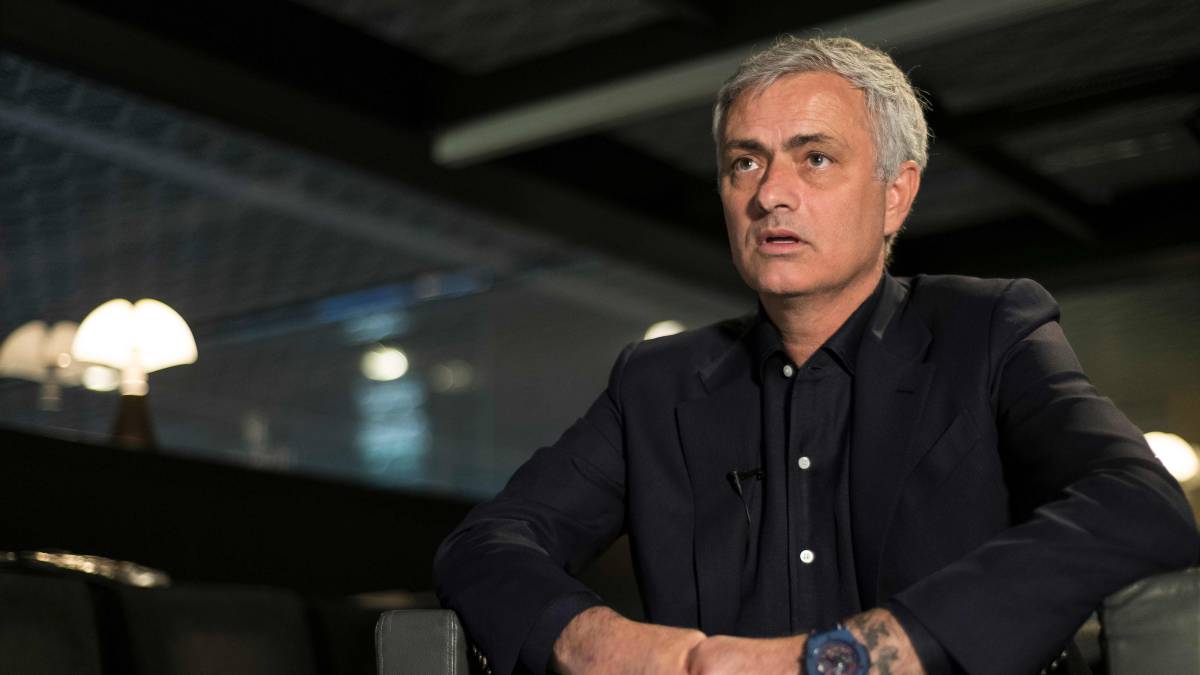 José Mourinho has come to Madrid to attend an event at the headquarters of LaLiga. On his departure, Deportes Cuatro has asked the Portuguese coach about a possible return to the Concha Espina club. Before the questions Mourinho has responded that "I come many times to Madrid, but you do not see me".
In addition, the Portuguese coach, who is currently without a team, has claimed to be "quiet" despite being without being on a bench since leaving Manchester United. Morinho says he will train a team again "when something comes to make me feel it's time. Calm down, wait" .
Morinho wanted to make it clear that he is calm in the face of this novel situation in his career after several months without training. "I am fine, calm. I am on vacation," he said when he left LaLiga headquarters. 2 Something that clashes with the statements of a few months ago in which the Portuguese coach said that "I miss him, I try to enjoy but I can't ".
Mourinho's return to Real Madrid flies over the white club. 2 In fact, the coach has recognized the channel '11' of Portuguese television to have" rejected some offers to return where I feel I belong. "
Photos from as.com