Masip: "I think it will be harder to stop penalties"
The Real Valladolid goalkeeper valued the new rule, the game against Osasuna and the competition with Andryi Lunin for defending the three pucelanos clubs.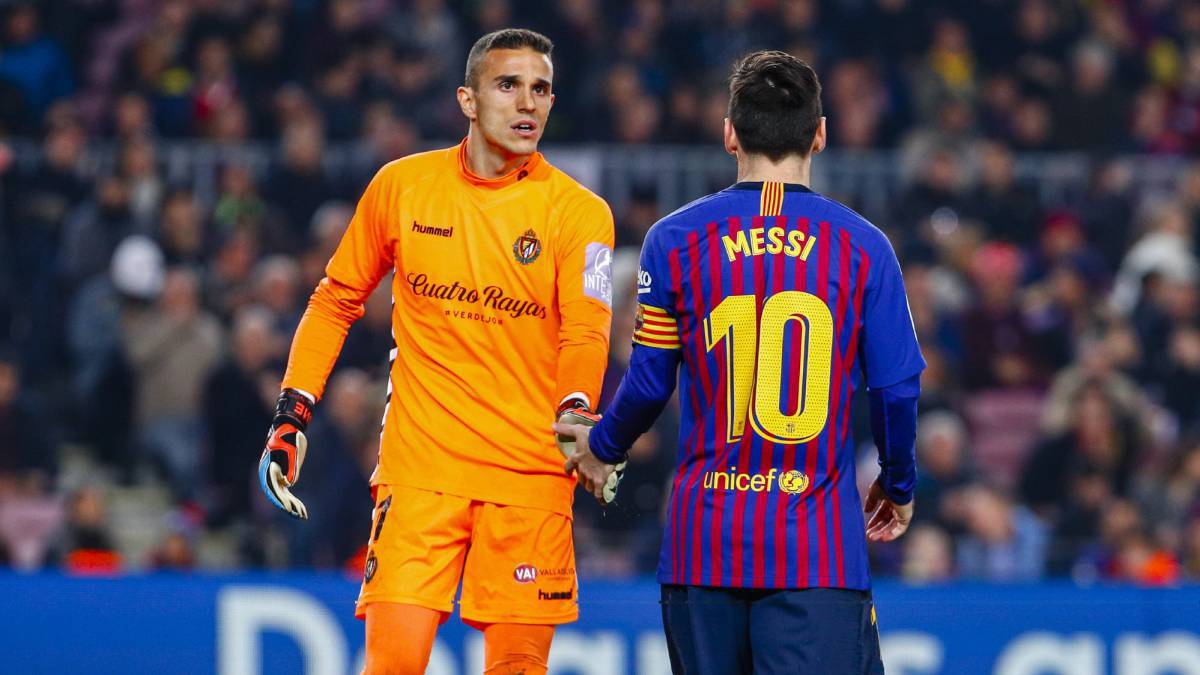 Jordi Masip is being one of Sergio González's fixtures in these first Real Valladolid meetings. The goal affected what was reflected the previous day by Nacho and explained that "we want to be with our people, try to start well with our people and release the small reforms. (The game against Osasuna) is the first step to be strong at home "and said that" you can always improve in many things, but we have to continue along the same lines. Be strong defensively and take advantage of our chances and make us few. We want to have a fortress in Zorrilla for the whole season and make a mattress for the outside matches. "
The Real Valladolid goalkeeper acknowledged that the new ball makes it difficult for the firefighters:" With these new balls that are becoming more and more Light, more dangerous, shots from outside are becoming more dangerous and becoming more frequent. We will try to block the shots of Osasuna that has good chippers "and acknowledged that" they have a lot of gunpowder up, they have great players, they are very dynamic, they arrive, they center, they finish, they suck from afar, all those weapons that Osasuna has worry us ".
Masip He was asked about his relationship with Lunin, the goalkeeper assigned by Real Madrid, who waits patiently for his moment: "The atmosphere with him is normal, healthy competition. You create the debates more from the Press. We focus every day on working, improving and helping the team. Then the coach is the one who decides, we all want to play "and insisted:" We work with the team to do their best ".
The Catalan goalkeeper positively valued the first games of the season:" We have good feelings, we have obtained good results. With work, winning and enthusiasm we will try to save ourselves as soon as possible "and he gave his point of view on the goal for goalkeepers on penalties (they must have at least one foot on the goal line):" In theory it favors us, What does not favor us is that it is reviewed so much with the VAR. I think it will be harder to stop penalties. Hopefully they are not so meticulous with that "and insisted:" It will be more difficult, we have to adapt, we will try to avoid penalties and if there are any, stop it as it is ".
Photos from as.com