Márquez is still ashamed to message Rafa Nadal
"I have his number but I'm embarrassed. It's Nadal, uncle. What do you want? It's Rafa Nadal. Some time some message falls, but I congratulated him on social networks," he says.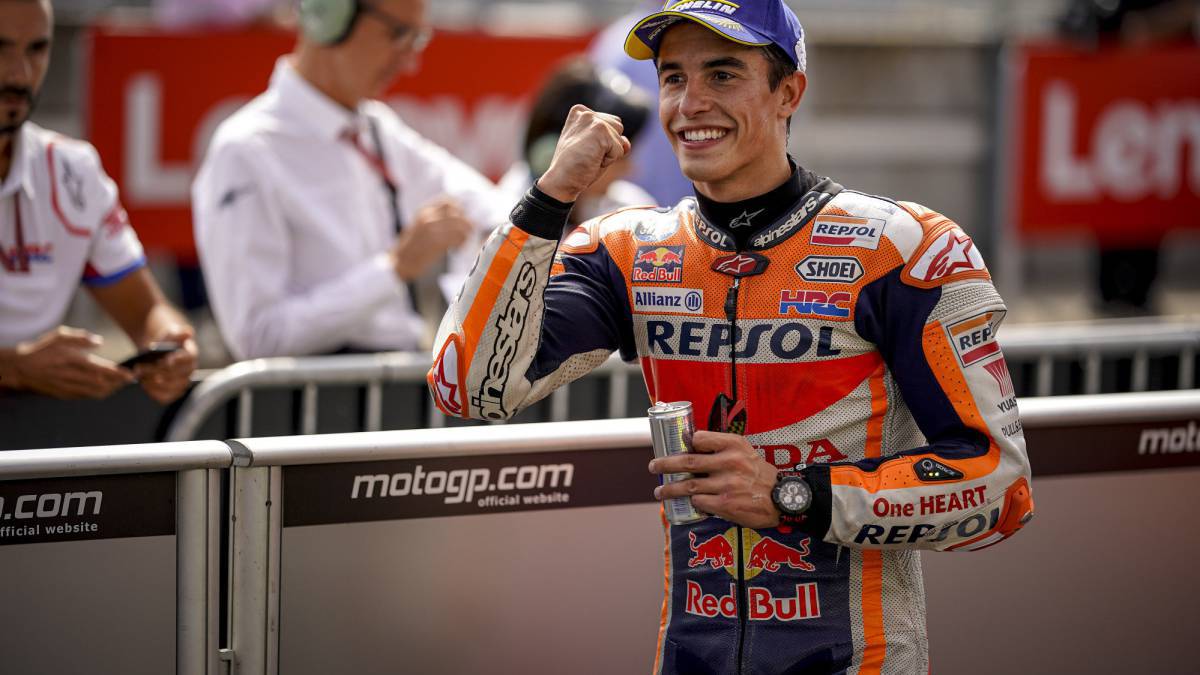 It was at the Christmas gala of the Ace of 2010 when Marc Márquez and Rafael Nadal met personally. The recent winner of the US Open then came to a room where the new 125cc champion was next to other distinguished winners, such as Lorenzo, Del Bosque or Casillas, and greeted one by one everyone. Upon arriving at Marc, he said: "Hi, I'm Rafa." And a 17-year-old Márquez, hallucinating before such a character, extended his hand to return the greeting and said: "I know! I know that! ". The years have passed and the MotoGP champion has long been on the agenda for the number of the tennis player, but in Misano he has acknowledged that he is still ashamed to message him privately and that he only congratulated him on his epic victory over Medveded over social networks.
When asked As if he saw last Sunday the exciting end of New York, he acknowledged that he beat his dream. "I saw the beginning, the end I couldn't stand it. I fell asleep… I was 1-0 and I fell asleep in bed with the TV on and when I woke up I was done. And I said to myself, 'Host, who has won, who hasn't ... 'And quickly social networks update you, "said the Repsol Honda before asking if he had sent a message to congratulate him, to which he said:" Well, I congratulated him on social networks. I have his number but I am ashamed. " I congratulated him on social networks ".
And when asked about what a figure like Nadal's means to him, for what he represents inside and strength of the track, he says:" Well, I love it, I love it. How many they retired four years ago? The knees, I don't know what ... I love it because when you stick more cane you get more motivation you have, and he is one of those, he is a pure race, you see how he celebrates each point, each ball, is an athlete of these who leaves everything on track, and is a clear example.One year is good, and the next one is better, and the other one even more, that there is no age, with 33 years it seems that he is at the best moment of his career". It is said by one who is 26 years old and is on his way to his eighth world championship, the sixth in MotoGP.
4
Photos from as.com