Madrid enroll Vinicius with the first team and will lead the '25'
The Brazilian no longer appears in the RFMF as a player of Castilla and Madrid assigned him a first-team number. Madrid has 25 chips covered.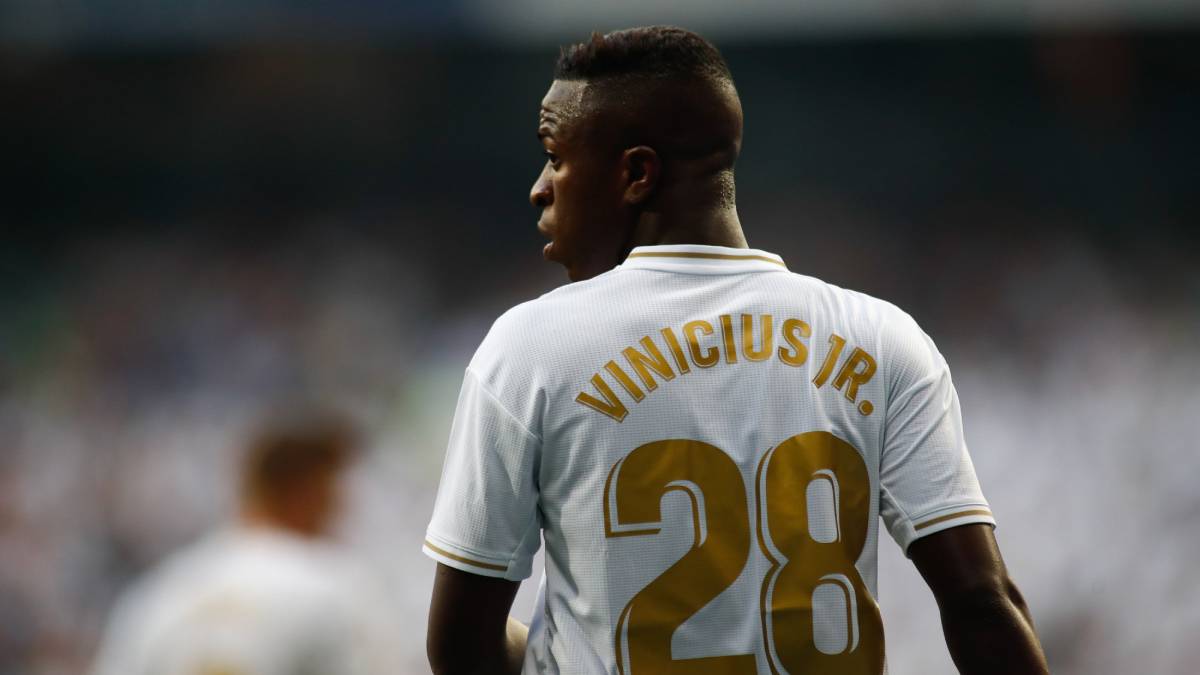 Vinicius is already, for all intents and purposes, the Real Madrid first team player. The white club always considered the Brazilian in this way, making room for it on its website together with the rest of the players; but last year he was enrolled in Juvenile A first and in Castilla afterwards and in fact he started the season playing with the subsidiary under Solari, although he soon convinced the Argentine, Lopetegui's successor on the white bench, to give him minutes (and many) with the elderly. This year he aimed to be of Castilla in the chips of the Madrid Football Federation, along with Rodrygo, for a matter of age and to release chips, but finally Madrid has decided to register him as a first team player, which leaves the team with All the chips covered. 222222
As a player of the first team, Vinicius will leave the number 28 and will take 25, because as a player registered with Madrid he had to wear a number between 1 and 25. Precisely the only one that was free was the 25, which usually takes the third goalkeeper, a work that will be of Altube, goalkeeper of Castilla, after the transfer of Lunin to Valladolid. The other option was that he inherited on the 24th, in case Mariano ended up leaving Madrid before 23:59:59 hours.
4
In addition, this Vinicius inscription shows that Madrid will not sign in this final segment of the market, since It has no room to accommodate signings. He could only do it, again, if he takes out Mariano, the best placed to leave in view of the fact that he does not count for Zidane, but his salary and his reluctance to leave Madrid have impeded his departure. He is determined to convince the coach, although he has two striker options (Benzema and Jovic) to play ahead of him. 2
Photos from as.com