Lopetegui: "The fault is mine"
The Sevilla coach assumed responsibility for the defeat of his team after being traced 0-2 with which the match began in Ipurua.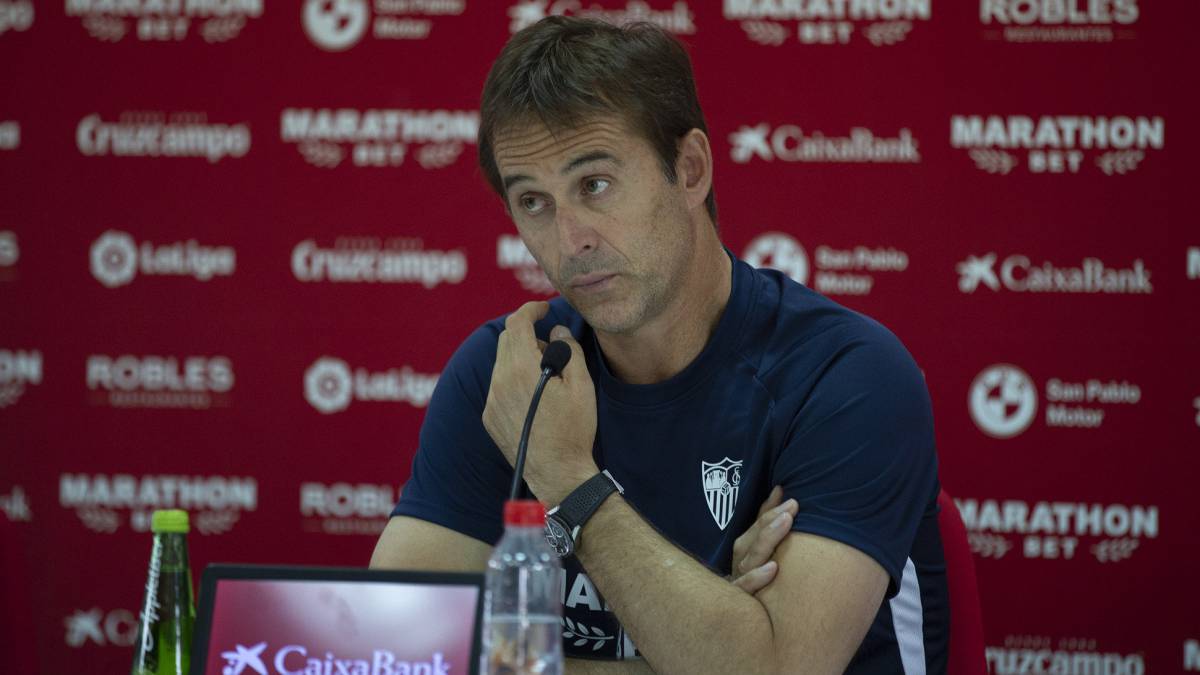 Julen Lopetegui has faced the media after the second consecutive defeat of his men. Particularly painful the latter to let go of an advantage of two goals in favor. 444444
What has happened? "It has happened that in the first part we gave the game what had to be given and in the second no. If there is a team what can be traced back to you is this, we think more about containing than attacking and football has punished us. When a team is traced a 0-2 in 45 minutes the fault lies with the coach. The goals have been strange and avoidable ".
Why did the team change so much? "In football, problems await you at any corner. There have been a lot of circumstances but I insist that the coach is to blame. We commented on the break that we had to stay the same and take advantage of the step forward that they were going to take. We couldn't make the changes naturally and we were creditors in the second half of losing the game. "
Are you worried about the two defeats in a row? "I'm worried about losing forever. We have to learn and look forward to the very hard game we're going to have on Sunday."
Photos from as.com