Leclerc as Schumacher? "Maybe history repeats itself"
Ross Brawn has hinted that the Monegasque could follow in the footsteps of the 'Kaiser', the last to win in Spa and in Monza consecutively with Ferrari.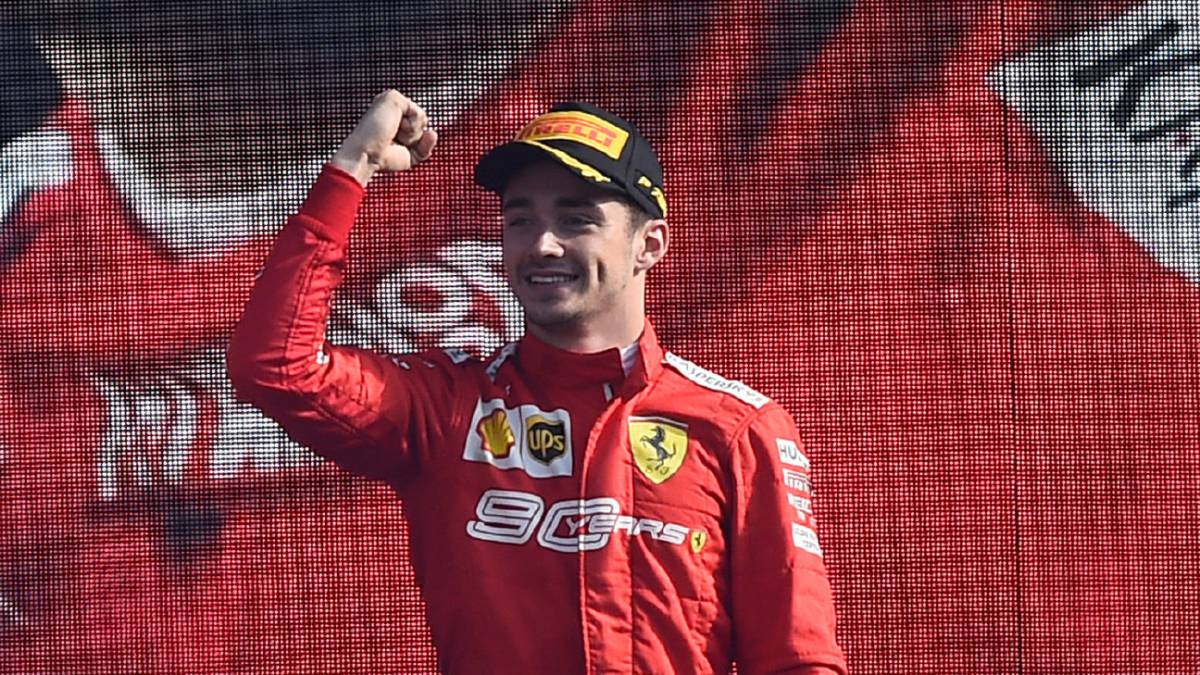 Charles Leclerc is at his best moment of the season. After keeping honey on the lips in Bahrain and Austria, the Monegasque rider has premiered big in the World Cup winning the last two races. 2 First, he finally managed to release his locker of victories in Spa, and only A week later he won again, this time in Monza. Two victories that place him ahead of Sebastian Vettel in the World Cup and that demonstrate the reasons why Ferrari opted for him.
The last one to surrender to Leclerc has been Ross Brawn. In a column for the official Formula 1 website , the Briton comments on the victory of the Monegasque in the Italian Grand Prix and defends the Ferrari '16' maneuver that ended with Hamilton off the track on lap 23. "The Ferrari driver did not back down and was at the limit of what the rules allow, since the great champions always are and have to be ", affirms. "After his victory at Spa last Sunday, Charles had an incredible weekend. What impresses me most about him is how quickly he learns from everything he does, improving all the time, as a pilot and as a man," says the sports director of Formula 1.
The last Ferrari driver who managed to win at Spa and Monza in a row was Michael Schumacher. A fact referred to by Brawn and hints that Leclerc could repeat the history of the heptacampeón: "The last Ferrari man who did that in these two races was Michael in 1996. Perhaps history begins to repeat itself."
Vettel needs the team support
On the other hand, Brawn also gives his opinion on Vettel and the new mistake made by the German in Monza. Some errors that are seen more by "the double victory of Leclerc in Spa and Monza". "Up to a point, Sebastian is experiencing what he felt in Red Bull in his last year there, in 2014. when he met Daniel Ricciardo, a young man who set an incredible pace," recalls the British.
4
"Vettel is clearly one of the greats of our sport, four titles are not won without being, but in at this difficult time he needs the support of the team to regain the confidence that seems to be lacking at the moment. , it must be a priority for Mattia Binotto in the coming weeks. It will not be easy, but is essential, especially for 2020 ", comments Brawn.
4
Photos from as.com