"If I have to remember now what happened to me in 2001 ..."
Raikkonen chat with AS at the Alfa Romeo Museum. "I want to stop being the last Ferrari champion," he says on the way to the GGPP record.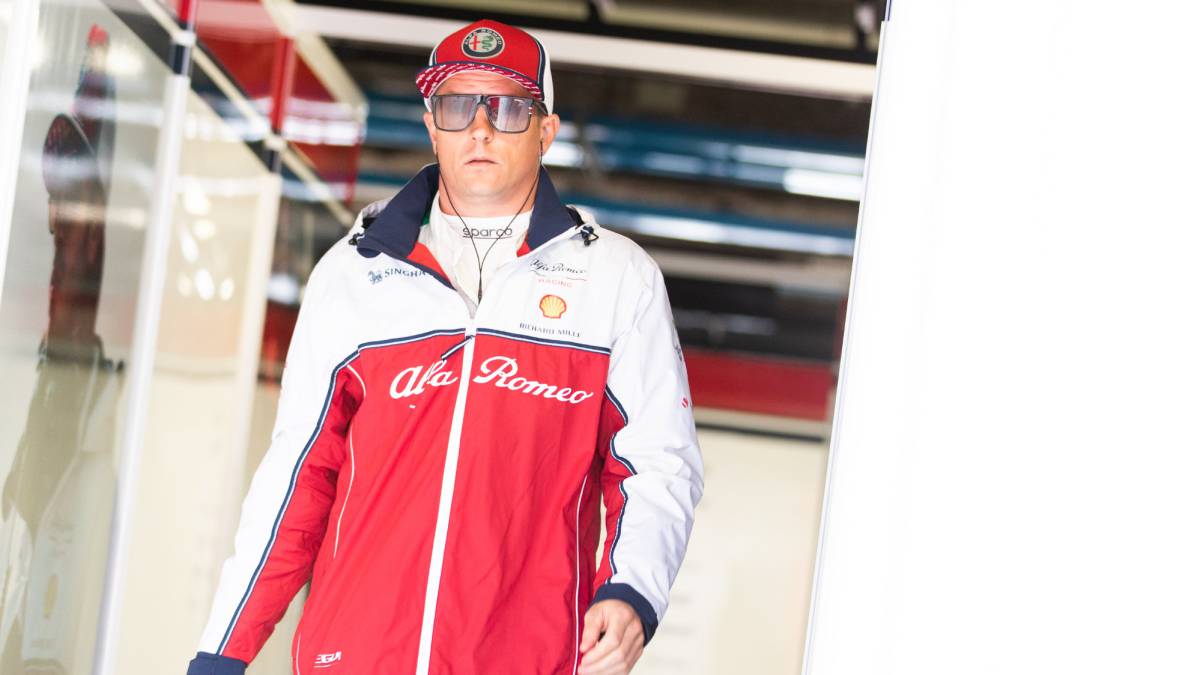 Kimi Raikkonen continues to speak little, although he smiles more and more. The last Ferrari world champion meets with AS in front of the legendary Alfetta of the Historical Museum of Alfa Romeo in Milan. One title, 31 wins and 103 podiums in 308 participations. At 39 and with another season of contract in his third or fourth youth, in 2020 he should surpass (if there are no injuries) the record of grand prizes that Barrichello now has (323). "I don't care," says the Finn about the number. 2 Iceman is already here.
4
— Most importantly, how is his left leg now (he was injured in summer)?
— Good. Can I drive, enough for me.
4
— With two decades of F1, does any part of my body hurt?
— Sure, I'm always in pain, I'm getting old and by now my whole body hurts. But I guess it's normal. Not in the neck, but my back hurts, I don't even remember since when it's so bad. It is the other side of doing something you like. The older you get, the more pain you have here and there. 444444
— Have your training routines changed much in these two decades?
— Let's see, there are differences in general because 18 years ago training in a gym consisted of lifting weights and In these years what is considered training has changed a lot. Although in the end the bases of the preparation remain
4
— What is it like to go out now to fight for a sixth place for a world champion? Now we do not fight for podiums, but the fight between the sixth and tenth is equally very tight, it is fun. Somehow, they are even more fun races than the ones I had last year (even at Ferrari). It's really exciting, I'm having a good time this year. 444444

— Are these cars harder to drive than the ones you've driven in the past?

— Well, I don't know. It's hard because memory… If I have to remember now what happened to me in 2001…

— Too many races…

— For 2001 I don't know if I can trust my memory or not. With that car it was going to fund and now the races are managed differently. The best way to find out is to do a test with a car from another time and then yes, you can see some differences.

—Then better not to ask which drivers had more fun fighting. Raikkonen). There have been many exciting battles. It was many years against Michael (Schumacher). And also at first against pilots like Mika Hakkinen, Mika Salo, all those 'old' guys. Then came the new ones, against which I also have fun. — Can you imagine at home without running?

— Someday I will stay at home, of course, when I have had enough. But I still don't know when that will be. 444444

— Will it run out of F1?

— I don't know, I've done rallies in the past and may do it again in the future. But I am not sure, a few days I think that when I stop I want to keep running and other days I think that when I stop everything will be over.

—Triple Corona (won in Monaco 2005)? Dakar Rally?

—I don't know. I don't want to go to stay trying, I'm too old for that. — Now that Leclerc is impressing, when do you think he will stop being the last Ferrari champion?

—I told you last year, when we had the last contractual obligation, I really hope that changes soon, I want to stop being The last champion. I always want the best for Ferrari and I hope someone wins that title soon. Let them keep progressing and someone will get it. 444444

— Thank you and good luck. 222222

— Thank you very much.

4

Photos from as.com