How to do sustainable sports in nature
Taking advantage of the close relationship between cycling and nature, Ecovidrio raises a series of recommendations to take care of the environment when doing any sporting activity.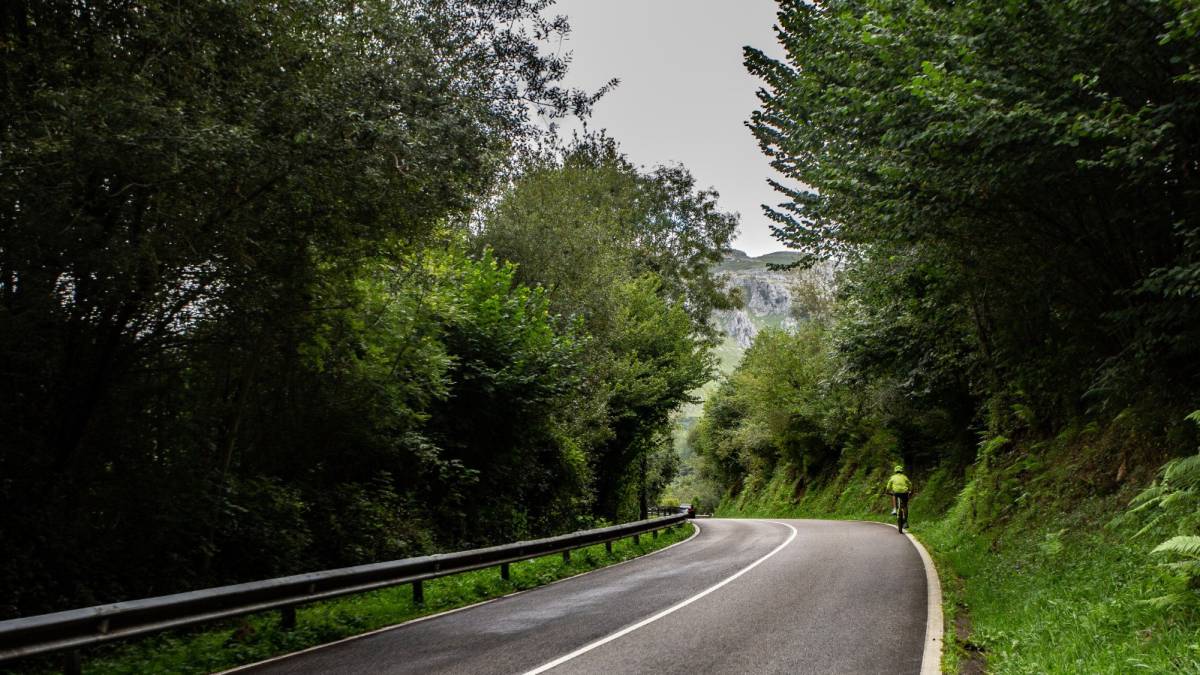 The Tour reaches its decisive stages, after passing through many municipalities and cities in Spain. Once again, cyclists are circulating in environments where nature is the protagonist, such as the mountain stages that fans enjoy so much.
4
Taking advantage of the fact that cycling is one of the sports that is most in touch with the environment, collaborates for the fifth year with the most important cycling test in the country. On this occasion, under the motto 'Recycling Glass and Pedalea', try to raise awareness about glass recycling, respect for nature and the search for sustainability in any field of life, including the practice of sport. 444444
Fans and cyclists are very close in this test thanks to the trophies of each stage end , built with glass containers that have been collected in the cities of departure and arrival of the platoon. Also, each stage winner recycles on the same podium thanks to depositing the container with which he has celebrated the victory in a small green Ecovidrio container. One more gesture to take care of the planet. 444444
When sport and nature come together they form a great team, but for this they must comply with a series of recommendations that Ecovidrio raises so that it is practiced in a sustainable way:
1. Use of public transport or collaborative. 222222 The first option always has to be, as far as possible, the use of public transport to reach the place where the activity will begin. In the event that it was not possible and we go in a group: use the least number of vehicles and park in authorized areas. If, in addition to going by private transport, we go alone: we must try to make the distance to the departure point of the route as short as possible.
2. Plan the water and food well according to the characteristics of the route to Avoid food waste. Never leave abandoned waste in natural spaces, even if the organic matter is biodegradable. 444444
3. Avoid unnecessary damage to the environment by altering the established itinerary and the directions of the route. Stones, flora or fauna. 2 This will be enjoyed by the next people who visit the itinerary and places where you have passed.
4
5. For those who prefer to visit the nature by mountain bike, circulate only by the enabled tracks and avoid more areas sensitive that may be damaged by the passage of the wheels. 444444
6. Ensure that there is no light and noise pollution that may affect the surrounding fauna. 444444

7. Bring the essentials to generate the minimum possible residues and Other pollution. 2 In the event that it is generated, deposit it at the points indicated for it and can be separated for further treatment. 444444

8. Avoid smoking and use matches or any incandescent element. 222222 If it has been used, make sure it is completely off and deposited in the appropriate management points 444444

9. Use reusable containers and not single-use.

10. Use and buy sports clothing and materials with common sense. If you are a regular at sport in nature, do with quality garments and manufactured in a sustainable way. If you leave sporadically, you can share with people in your environment and assess the second-hand. 444444

11. Agree before the route the materials that can be taken each in case of any unforeseen or breakdown. Of course, they are not harmful to the environment and never leave them in the natural environment. 444444

12. Contribute to the preservation and get involved, help and collect if we see any type of waste. If the environmental problem is more serious, let the competent authority know. The last one is that the natural environment is not altered and remains as it was before passing through there, that only the traces of the wheels and / or shoes remain on the paths specified for it.

The 'Plogging'

In addition to these Recommendations, in Sweden a new citizen awareness movement with the environment called 'plogging' was created - and has already arrived in Spain. It consists of the collection of waste found during any trainingor outdoors. In addition, it is not only limited to the race, but the circuit can be completed with squats or arm exercises whenever it is necessary to collect a residue. Sports and sustainability with the environment, united once again. 222222

* This content sponsored by Ecovidrio has been prepared by Diario As.



Photos from as.com