Honda: "Lorenzo will soon have good things happen"
Takeo Yokoyama, technical manager of the Japanese team, says his main goal is for the Mallorcan to drive again with motivation.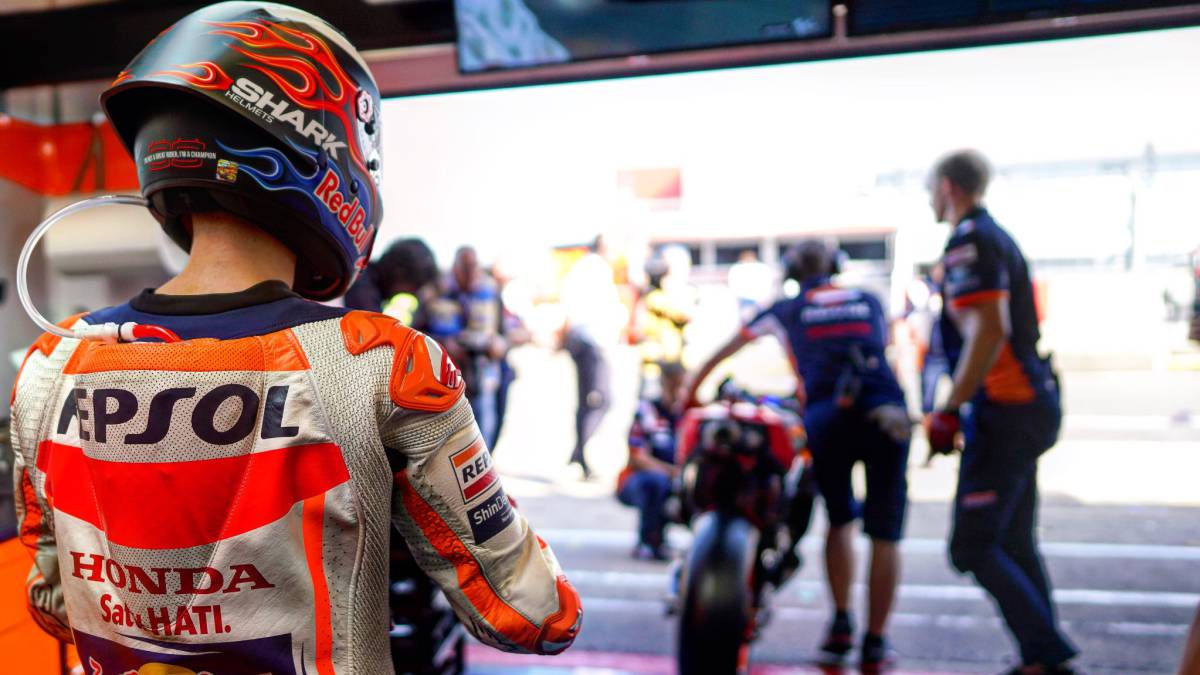 "We are in a negative spiral. But in life, once you go through the negative spiral, only good things will happen." These have been the words used by Takeo Yokoyama, technical manager of HRC Repsol, to ratify the trust of the Japanese team in the figure of Jorge Lorenzo.
4
Lorenzo, who had to leave the Misano test early because the effort he had to make to finish the 2019 Great Prize of Great Britain had inflamed the injury suffered in the Free 1 of Dutch Grand Prix 2019, is suffering too much for h to find optimal ergonomics, as well as greater safety in curved entry and braking with RC213V.
Asked about these setbacks, Yokoyama admits that the adaptation of the MotoGP three-time champion to the characteristics of the Japanese motorcycle is being slower than expected, as well as its main objective is to return to pilo tar with motivation: "It is true that it takes more time for adaptation than expected, for him and for us. Due to his driving style, we already knew that it would not be easy for him to adapt to the Honda or easy for us to make the best motorcycle for him. 2 But he was also injured a couple of times. We hope it is well from the physical point of view after the injury, although we understand that it will not be 100%. After a long time without taking the motorcycle, it is difficult to find the speed. We want him to drive again with motivation, to be part of the team, to give us his opinions and move on. "
Finally, the former engineer of Dani Pedrosa ensures in 'Crash.net' that it is unusual for the three pilots demand different development directions, while remarking that their main priority is to win the World Cup with Marc Márquez: "We are working for all of them (Márquez, Lorenzo and Crutchlow), of course. It does not happen so often that pilots follow directions or completely different requests, but in this case, of course, our priority is Marc. Because Marc is a champion, he can give us the best comments, and the first priority is to win the title with Marc. We've learned from the carbon swingarm, but when we apply this carbon material to the front of the chassis, the performance change is not the same as in the swingarm, once we know exactly the best man was to use it, I think that will be when all our pilots wear the carbon fiber ".
Photos from as.com