Higuita: "I will always remember that I premiered in Becerril"
The Colombian cyclist beat Becerril de la Sierra after being part of the escape. He got the first victory of his career in a great lap.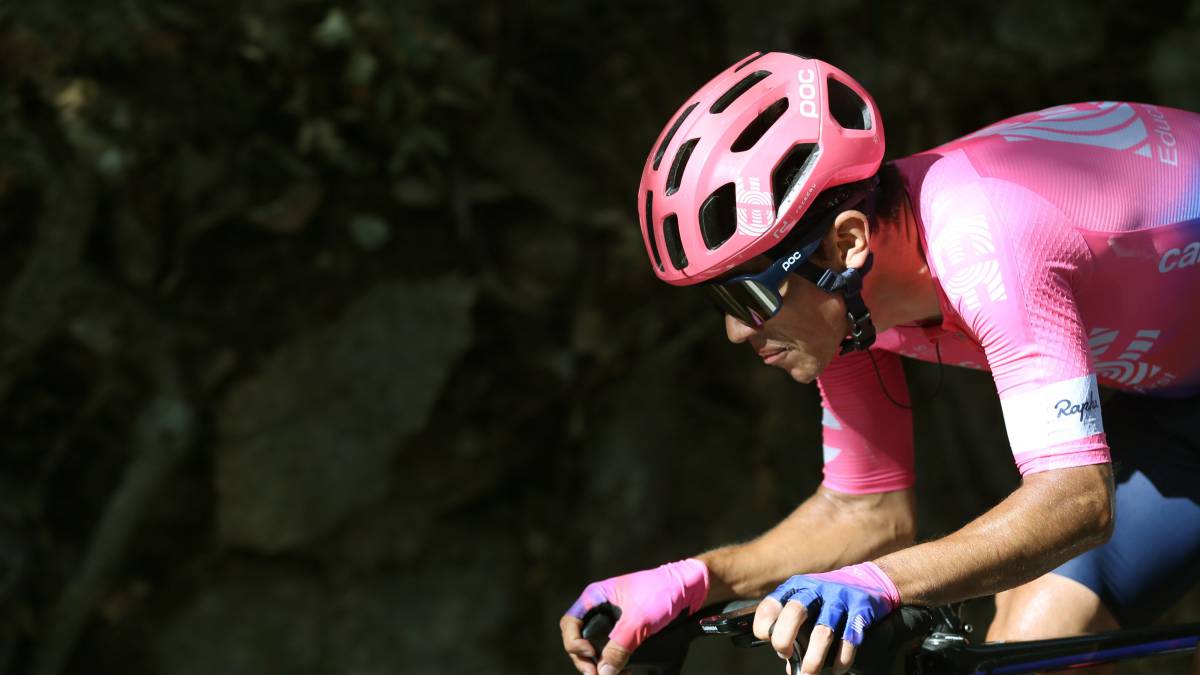 If epic was expected in the Sierra de Guadarrama, the one who put it was Sergio Higuita, the promising 22-year-old Colombian who was around 50 kilometers alone escaped to achieve his first victory in a three-week race. "I had prepared a lot for this Tour and I will always remember that here I managed to release my medal in a big one," said this Education First climber with a pleasant and wide smile, who has managed to turn the participation of the American team with his quality . A structure that came with aspirations to everything and to which the falls were diminishing. "Rigoberto Urán always told me that I would win a stage, now I will call him to the hospital to dedicate it to him and to ask him how he is", he was honest with AS about his chief of ranks, retired from the race just like Hugh Carthy and Tejay van Garderen .
Higuita, of Medellín and with a climber's body (1.63 and 54 kilos), goes to world star because his skills go beyond conquering mountains. He has a great speed tip ("Valverde is one of my idols and I look a bit like him") and a lot of ability in the descent, skills he achieved when, in Medellín, he was sent to a velodrome because he was going down the street to full speed There he polished himself next to the pistachio Efraín Domínguez: "He trained me, more than the performance, the skill, the way to sprint, to place myself in the squad, to trace the curves…" .
Luis Fernando Saldarriaga, Colombian talent scout, will He took the Postobón Apple, although his first European team was the Euskadi Foundation, with which he ran (and was astonished) half a season until Education First gave him the alternative. Yesterday, its director, Juanma Gárate, was the one who guided him: "He told me to attack because they were going to take us from behind, and if he reached the top with 40 seconds, he could win." He succeeded, and made an impressive descent to enter only Becerril, where he was moved when he saw flags of his country of the Colombian fans who were waiting for him: "That gave me the last strength I needed" .
Photos from as.com