Both completed the session with the group and can play on Saturday against Levante. Ramos and Carvajal, despite having a day off, worked in the gym.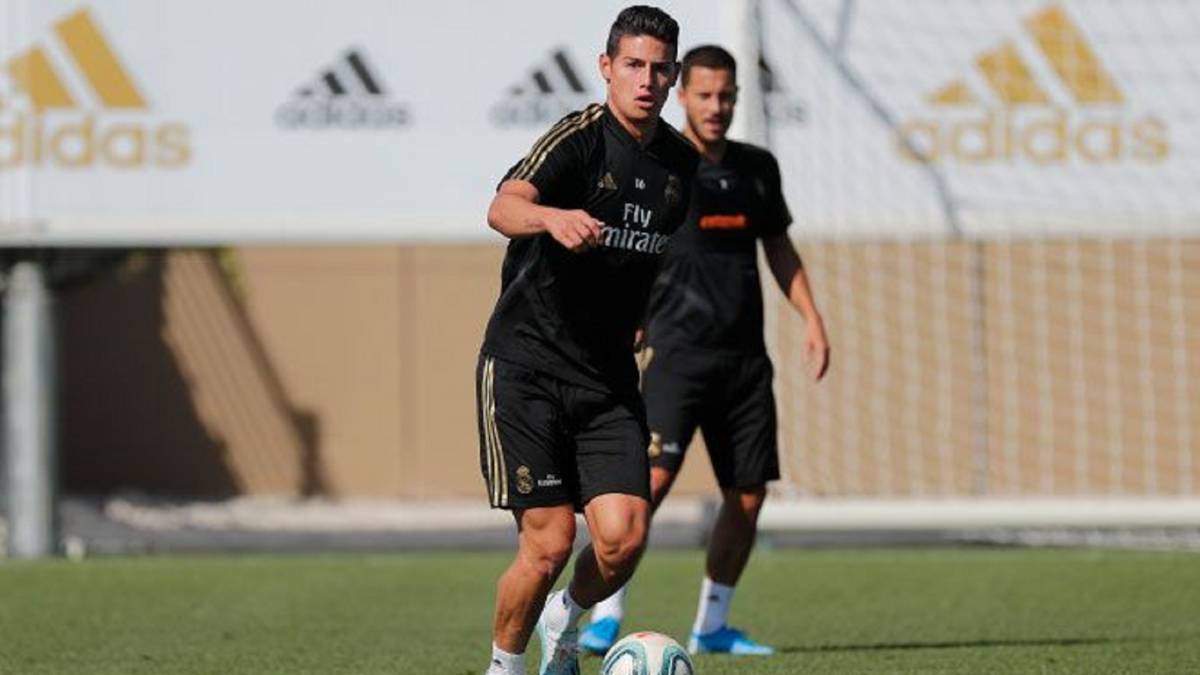 Hazard and James Rodríguez are ready and will be able to play with Real Madrid this weekend, on Saturday against Levante (1:00 p.m.) at Santiago Bernabéu. 2 Zidane is in the habit of gradually introducing players returning from injury in the dynamics of the team, but since both are already prepared to complete a session with the group and that there are still four more workouts before the match, it is not ruled out that they can start against the team granota.
4
Hazard was out of the dynamics of the team since August 16 due to an injury to the anterior rectus of the left thigh; James, since August 26 due to a muscle injury in the right soleus. The Belgian has slightly shortened the deadlines, as his injury had planned a period of approximately one month, while the Colombian has evolved very well from his problem in the soleus, although it is a muscle that requires a lot of caution, as it is prone to relapses
In addition, Sergio Ramos and Carvajal, who had free day after having been in the concentration of the Spanish National Team, went to Valdebebas and exercised in the gym. Brahim, another of the injured, made part of the session with the group and another alone; Malaga should keep waiting, although it is expected that he can complete a session with the group this week. Isco, which will take even a couple of weeks to return to the rhythm of the group, and Asensio, long-term injured, worked inside the facilities. Zidane is already recovering troops after the stoppage of selections, although Madrid was exercised alongside Castilla de Raúl; in other sessions during the break he has been using several players from both the subsidiary and the Youth A.
Photos from as.com