Getafe presented signings and the Europa League shirt
President Ángel Torres introduced Kenedy, Jason and Timor, who posed wearing the shirt with which Getafe will play the Europa League.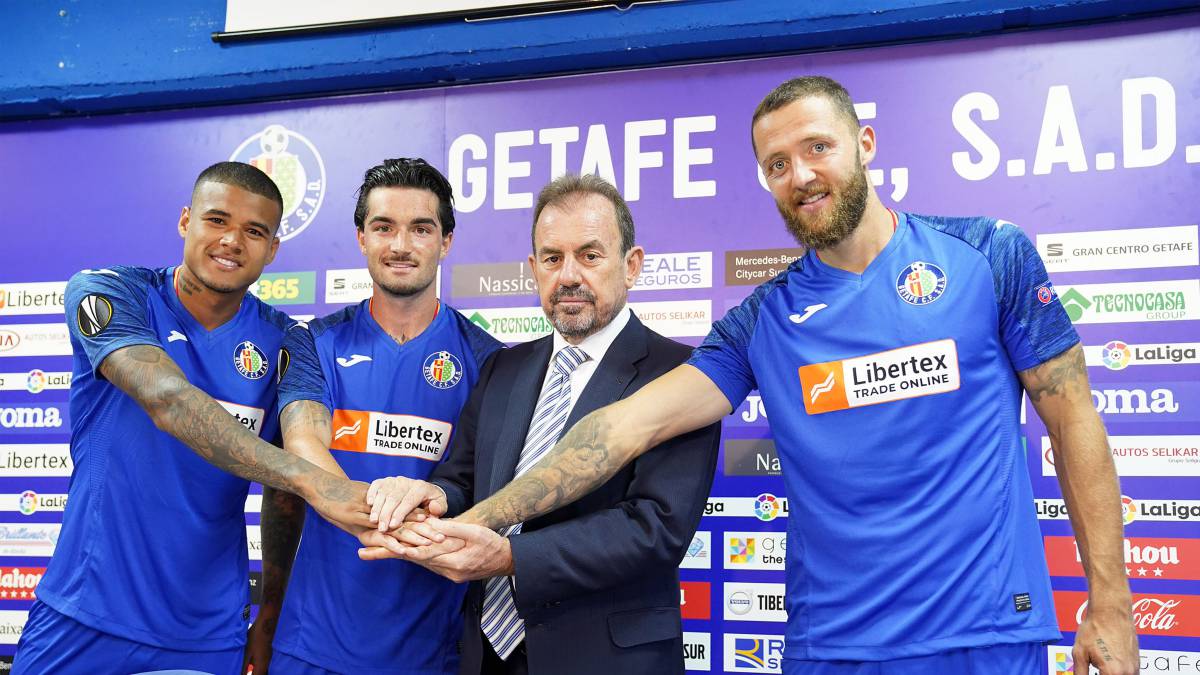 Getafe took advantage of the official presentation of his last three signings, Kenedy (Chelsea), Jason (Valencia and Timor (Las Palmas) to wear in public the exclusive shirt with which he will play the Europa League matches. 444444
the identifying color of Getafe, azulón: " The blue color of the shirt is in tribute to the workers of years ago" , said President Ángel Torres, "we hope to go far with it", explained the president, "the group, to Despite not being well known, we should not underestimate them. If we are at our level I think we can be in the top two. "
Photos from as.com