Florentino: "I have asked to be included in the Eastern Conference ..."
... but they say that it is far, "said the president of Madrid to the compromisarios. He also criticized the ACB:" We have been harmed in the last two Cups of the King. "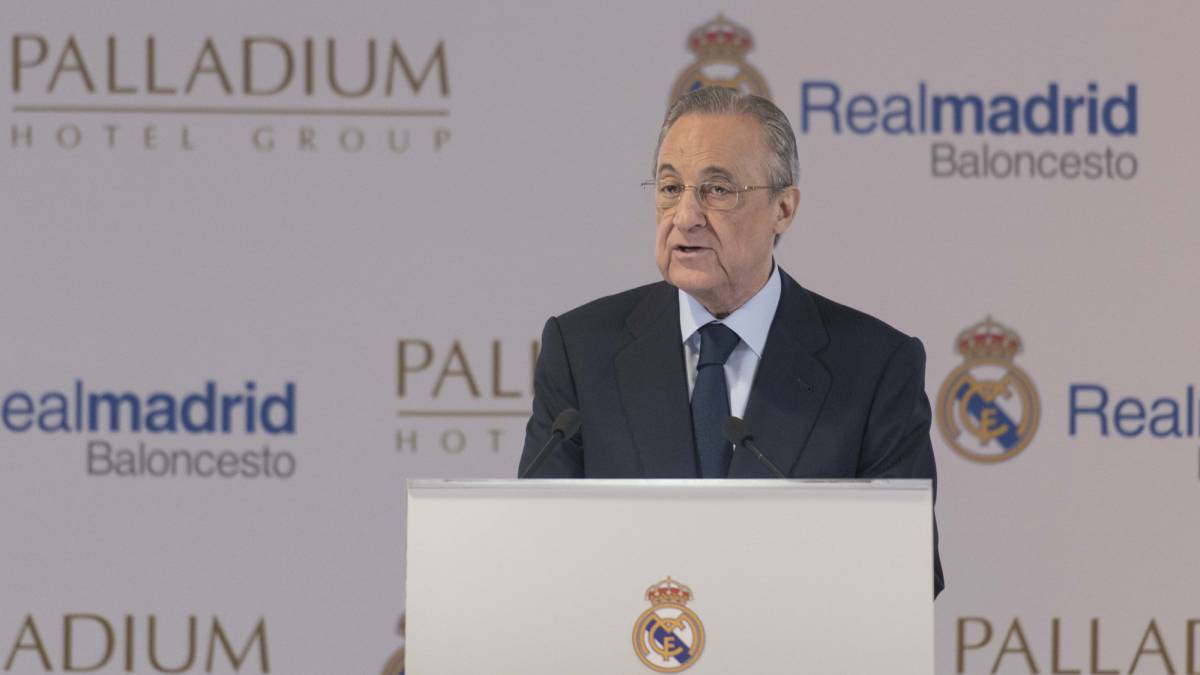 Florentino Pérez had a meeting yesterday with the members of the club in which he touched all the issues that affect the white entity, including basketball. And as for the sport section of the basket , the Madrid president unveiled a piece of news that is not surprisingly repeated: the possible Real Madrid stage in the NBA.
"In basketball we play many inconsequential games. It is better to play less but better We have explored the option of the European League and I have the illusion of seeing Madrid in the NBA I have asked to be included in the Eastern Conference but they say it is far away The other teams in Spain are not as interested but there is Greek and Turkish clubs with which a European Conference could be held. There are only 2 NBA clubs with more followers than us on social networks, "explained Florentino, who seems that the idea of entering the NBA is not going of the head. To the point of confirming contacts with the American League to be part of it. Although at the moment it seems that with little success.
The final of Copa
Another one of the subjects that more holders monopolized Madrid in the last months was the final of the Copa del Rey and the subsequent reaction of the club, threatening to leave the ACB. Florentino Pérez is very clear about what, in his opinion, happened in the last two coperas finals: "They have hurt us in the last two Cups of the King. It may be a coincidence ... but what bothers me is that nobody admits the error . I get along with the League but I will defend ours. They want to collectivize rights that are ours and that does not happen even in Russia, "he complained.
4
Photos from as.com