Felipe Reyes adds 26 titles and hunts Juan Carlos Navarro
Rudy, with 25 trophies between clubs and National Team, and Llull, with 23, follow them closely. The legendary Luyk reached 33, all with the white team.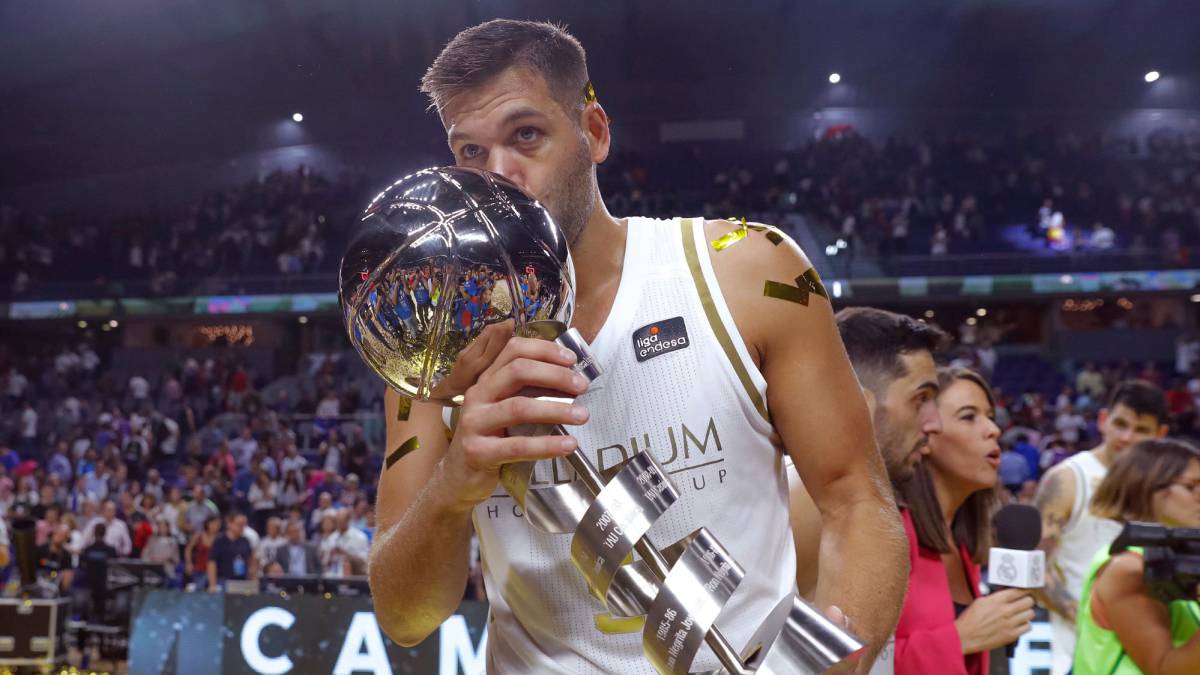 The new golden age of Real Madrid basketball, together with the two magical decades of the Spanish National Team, has filled with victories players like Felipe Reyes, Rudy Fernández and Sergio Llull, who make up among the three 74 titles in their career. The Madrid captain, who will turn 40 this season, lifted his 26th trophy as a professional player on Sunday at the WiZink Center and equals Juan Carlos Navarro, who closed his career with the same number of championships won. 444444
Now almost 20 years ago since Reyes celebrated his first conquest, the only one with the Students, the 2000 Cup in Vitoria, to which has added 21 titles with the white shirt and four more with Spain, the three Eurobasket (2009, 11 and 15) and the World Cup 2006. Reyes is still in time to beat his friend Navarro. And also the giant Romay, who also reached 26,
Ahead, he still has a myth like Clifford Luyk, perhaps the most important player in the history of Madrid, who between 1962 and 1978 accumulated 33 trophies, all with the Real: 6 Cups from Europe, 14 Leagues, 10 Cups and 3 Intercontinental. And in the middle of both they look historical like Rullán (31), Corbalán (29) and Brabender (28). Epi, icon of Barça, closed his career in 1995 with a League, which was his success number 23. The same ones that Llull has at 31 years after celebrating the World Cup and the Super Cup in just seven days.
As he did Rudy, which presumes of 25 titles with 34 years and is the only one that has won the five golds in the history of the National Team: the two world and the three European. With Madrid he accumulates 17 wins (the first one was lost with Laso because he was in the NBA) and with Joventut he had added three. Kings, Rudy and Llull exhibit a record of legend and do not want to leave it there.
Photos from as.com