El José Zorrilla: with great video marker and no pit
In the match against Osasuna, Real Valladolid announced to the public the news in its stadium. There has been a face lift, but there are many things to fix.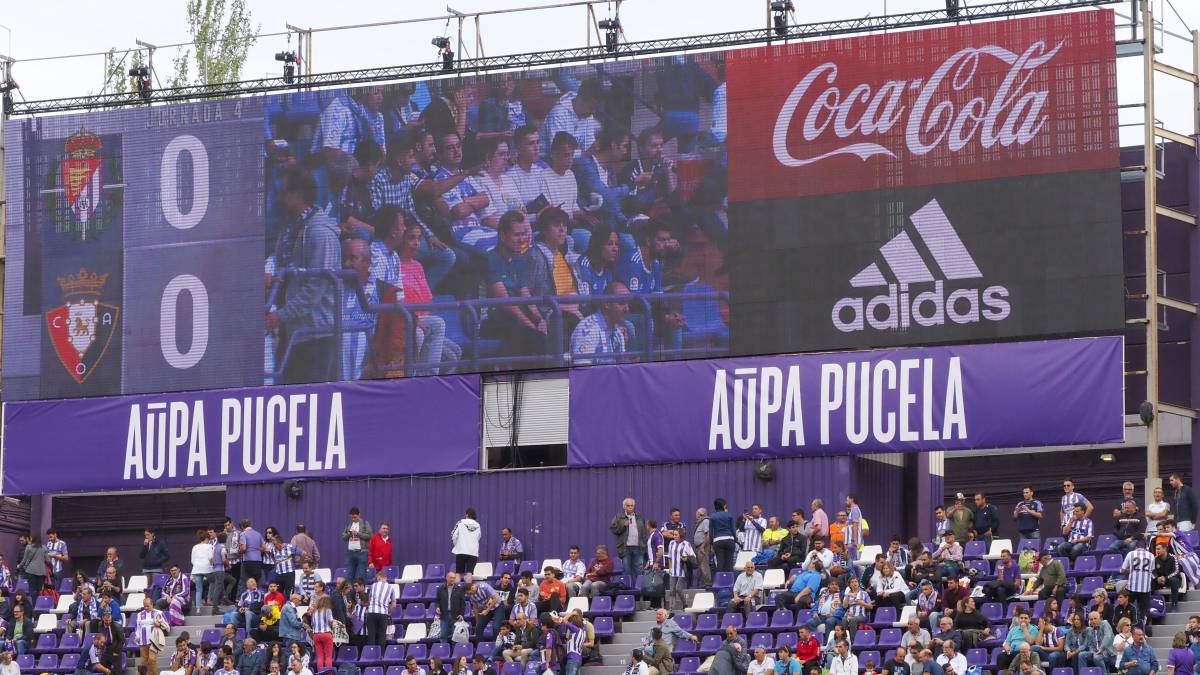 The face lift that the current Real Valladolid directive has given José Zorrilla was presented to the public yesterday, at the meeting before Osasuna. In this way, one of the great novelties of the pucelano stadium is the great video marker that has been installed in the South Fund, where you can also follow the game, in addition to having a considerable size. In addition to this detail, the great novelty was the elimination of the pit that forced down the pitch created three more rows of fans, which forced, by the way, to make some stairs from the changing room tunnel to the field. In addition, the benches have been integrated into the stands. 4 The catering service was also premiered, such as the lawn, which was not as good as the players themselves claimed during the week because there were many slips, although these could be produced by water fall. The private boxes in the North Fund underwent a small remodeling and painting, and the visiting fans were located in one of the corners of the south bottom, although where it has not been improved it is in the bathrooms that are still in a shabby state.
Photos from as.com