Dimitrov finally surpassed Federer (7-1 on the balance sheet), which accused cervical discomfort and does not add a title from Australia 2018. The Bulgarian will be measured at Medvedev.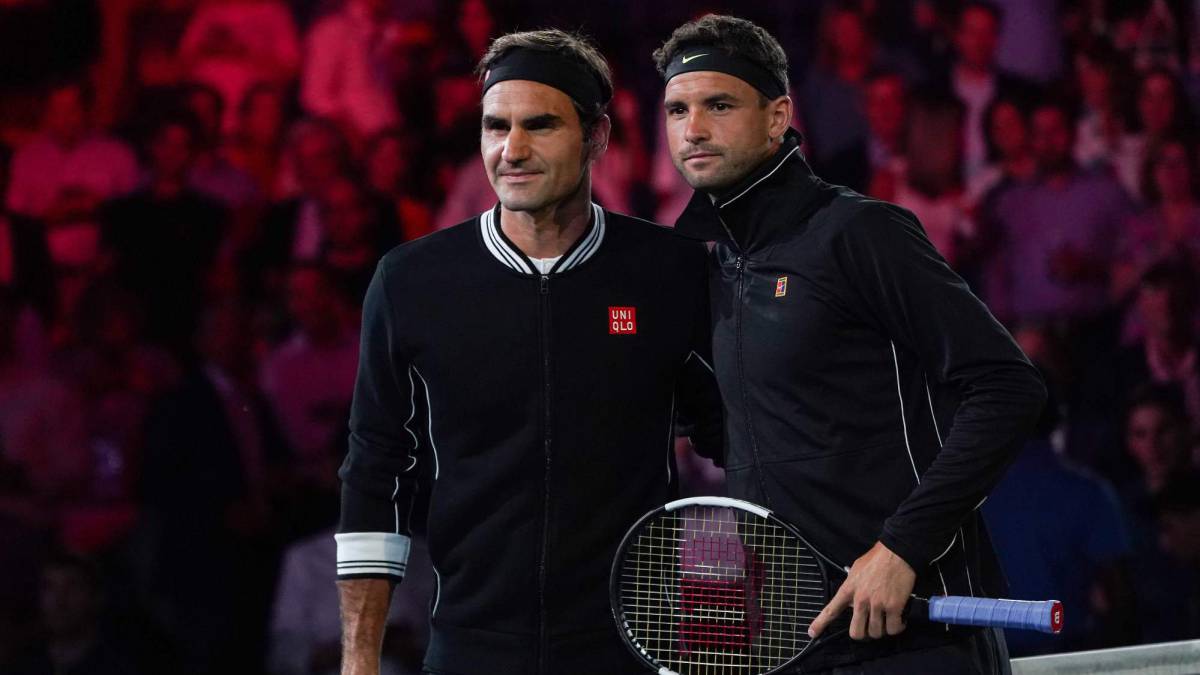 It sounds hard to say it and other times he was already considered dead, but it seems that Roger Federer may have had the time to leave him, if not now, in 2020 with a last dance at the Tokyo Olympics. The 38-year-old Swiss, winner of 20 Grand Slams, for many the best tennis player of all time, has not raised a major since the 2018 Australian Open, and although green shoots were seen in Wimbledon a couple of months ago when he arrived to the final and fell against Djokovic after wasting two match balls, for some things or for others he seems unable to further enlarge his legend. 444444
This Tuesday, at the US Open, Grigor Dimitrov, who had never won Federer in seven matches finally surpassed his mirror, the player he admires and who has imitated the style. He won, after escaping two disadvantages, in five sets and 3h: 12: 3-6, 6-4, 3-6, 6-4 and 6-2. This time, the helvetic accused some inconvenience for which he asked for a time died doctor before the start of the fifth set, although after the meeting he clarified that he had a cervical problem and did not want to put them as an excuse. "It's time for Grigor, not my body, so everything is fine. I noticed pain this afternoon, but it was fine to play , it wasn't like to retire or something. He got me out of the game, I struggled with what I had, that's right. " Last year when Australian John Millman eliminated him in the round of 16, he said he could not with the strong heat and humidity that he did that day in New York. to the semifinals of a major (after Wimbledon 2014 and Australia 2017) . And this time with more merit, because to the Big Apple this year he came without being seeded, in position 78 of the ATP classification (he had an injury of he said it made him lose positions). No one in the tournament had come so far with such a low ranking since Jimmy Connors (174th) in 1991 (in Wimbledon 2008 the German Rainer Schuettler reached the penultimate round as number 94). In the semifinals he will face Medvedev. 444444 Strange road
Federer said before starting the American championship that he arrived with "the best sensations in a long time" . Then he started without energy and with doubts, in two games in which he gave a set against him Unknown Indian Nagal and Bosnian Dzumhur. In the third round he woke up with a show of strength against Briton Evans, whom he destroyed in 1h: 20 before doing the same against the Belgian Goffin in 1h: 19. Roger puts an end to his year of Slams with a bad balance for a myth like him: defeat in the eighth of Australia against Tsitsipas, in semifinals of Roland Garros against Nadal, in the final of Wimbledon against Djokovic and in quarters of the US Open, where Dimitrov, nicknamed Baby Federer in spite of himself, has given him the lace.
Now, Nadal's path in the tournament does seem clear, without Djokovic or Federer on the horizon. Although he has important rivals, like Medvedev and Dimitrov himself, provided he surpasses Diego Schwartzman on Wednesday.
Results and schedule for the men's team222222
Photos from as.com