Diego Lainez: "I want to play and I will not lower my arms"
The Mexican, without many minutes at Betis, pretends to be in Tokyo 2020: "I had to go through something like that and I ended up doing things well."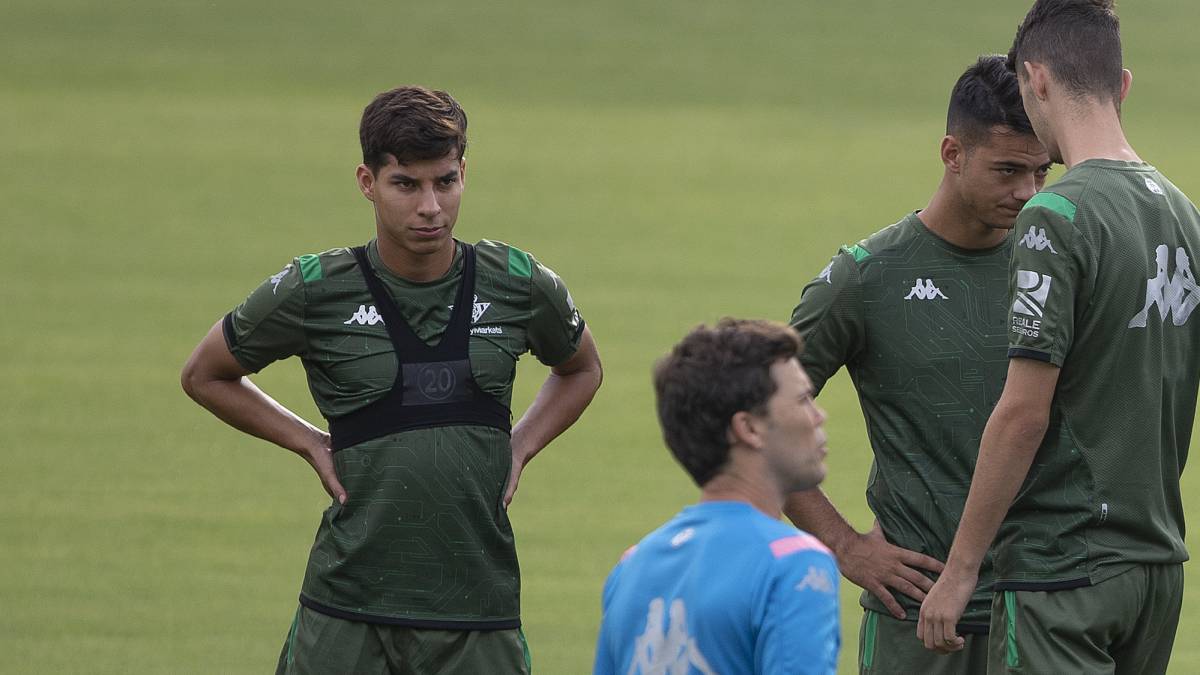 Diego Lainez is not resigned to his situation in Betis, where he barely accumulates 15 minutes of play this season and missed the last call, against Leganés. " I am not going to lower my arms and I will do everything to have minutes and play," said on Canal Sur. "I'm going to work to be at the Tokyo Games," he said. 444444
"Betis is a good, big team, and on coming I knew the level was higher. But that helps us all, that the squad has so much Quality helps us improve everyone, "confirmed the Villahermosa player. "What I want is to play but I understand that I have to work for that. 2 I will work for when the opportunity comes to me not to let go. I respect the teammates a lot and if I want to earn a position I have to continue working as before."
Praise and criticism. 2 "All that kind of thing does not affect me at all, it never affected me when there was good talk and also when there is a bump. It touched me before going through something like that and I ended up doing things well. I keep my feet in the earth, I am happy working to do great things because I have the quality ".
Possible assignment. 2" I am happy in Betis, I only think of Betis, it is my present. It is a team that I love very much and I want to take advantage of the opportunity to give me ".
Changes in the club. 2" I appreciate Serra very much and I am grateful for the opportunity she gave me, as did the president ".
Rubi and Seti differences n. "They are both great coaches. I learned a lot with Quique and Rubi too. The two ways of playing will help us all to improve and grow ".
Guardado and Chicharito. 2" The two have made a great career, they have made differences in the Mexican national team, they are referents ".
Photos from as.com