Cyclists ironically protest the puddles of the U23 chrono
Numerous figures of the platoon showed with irony their protest over the route of the U23 chrono, which was full of puddles and in which several cyclists fell.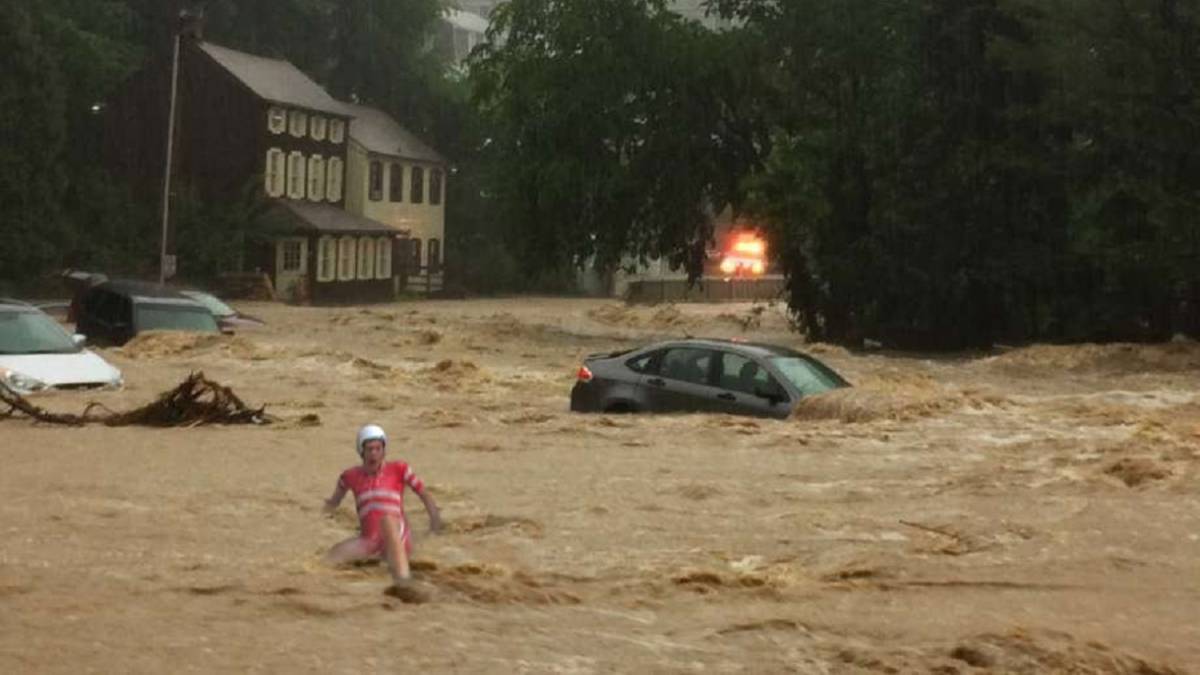 The U-23 men's time trial of the Yorkshire Worlds still has to speak because of the puddles and sliding sections that the runners had to face in heavy rain. Some figures of the platoon did not give credit to what they were seeing and showed their outrage in an ironic way on social networks.
One of the most critical was the British cyclist Alex Dowsett who wrote on Twitter: "Today are the duathlon world championships in U23 male category and female elite. A time trial with swimming sectors ". Following the fall of Johan Price-Pjetersen, Dowsett published another tweet. "Dive scores. Difficulty 143.90. 8.0, 9.3, 6.2, 6.8, 5.9, 9.1, 7.7. Total 37.8. Not at all bad, I hope this illuminates a terrible day for Johan, one day he will see it again and will laugh. " Finally, the Katusha cyclist shared a tweet with a meme of the fall of the Danish cyclist in the puddle. Socks instead of travel. "Perhaps the ICU should control the height of the water instead of the height of the calectines" .
The Hungarian Attilla Valter was one of the biggest affected by the falls after sliding his ass for several meters after going to the ground and was also taken with humor the incident: "I had the season so complete that I did not have time to throw myself down a decent water slide. I decided to do it in front of the cameras. At least I appear in the tweet of Geraint Thomas. 222222 By the way, all good!"
The Spanish Íñigo Elosegui, who finished seventeenth, also commented on his feelings about the layout in his social networks: "The most daunting time trial I've ever made! Moving watts was important, dodging primordial puddles."
Photos from as.com