Costa-Vitolo, titular couple in Anoeta; João Félix will also start
Simeone rehearsed with the possible starting team before the Real Sociedad. Giménez formed in defense, despite being newly arrived with Uruguay.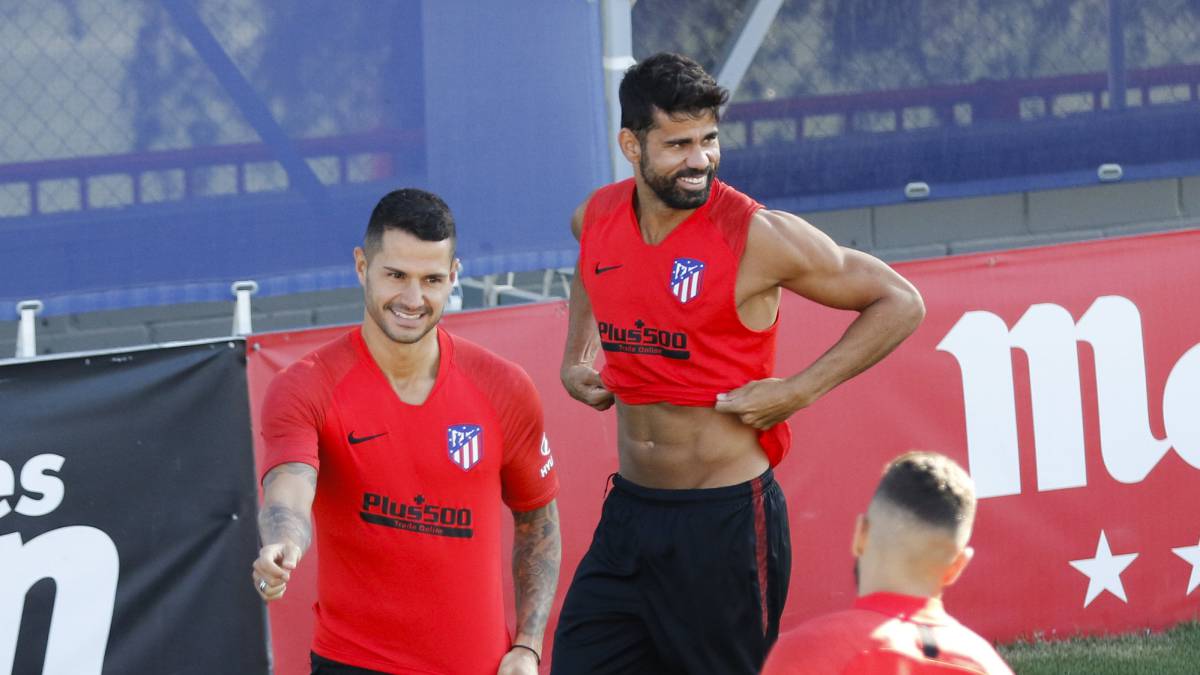 Atlético has trained this afternoon with its sights set on the match against Real Sociedad. Simeone already had all the internationals at his disposal. Giménez and Herrera, the last to arrive, were under the orders of the Argentine coach and the only one who was on the sidelines was Morata, who will not play against the Basque team. The goal of the forward is to reappear before Juventus on the next day 18. Savic and Thomas did work with the rest of their teammates, although it seems unlikely that they can be in this new league match.
After the physical part and exercise with the ball, Cholo rehearsed with a possible eleven starter against Real Sociedad, eleven that did leave some news with respect to previous games. The most notable is that Vitolo formed in the starting set and earns many integers to start at Anoeta. Vitolo will form a couple in attack with Diego Costa and Correa will be on the bench. Vitolo, after several games being the team's revulsive, has gained ownership and Cholo will reward him for that good start to the season.
In defense, Cholo rehearsed with Trippier, Giménez, Hermoso and Lodi. 2 Simeone trusts Giménez as a starter, although he has been with Uruguay playing two games and has just joined the team. In the center of the field he did it with João Félix, Koke, Saúl and Lemar. Marcos Llorente, as can be seen from the essays, will start before Real Sociedad on the bench. João Félix will play on the right wing and Lemar will enter on the left.
Atlético will have players like Adam, Arias, Felipe, Marcos Llorente, Correa on the bench ... The team will train again tomorrow and the coach will insist on this team to play in Anoeta.
Photos from as.com