Controversy over the measurement of socks in the World Cycling Championships
The image of a UCI curator measuring the length of Amy Pieters' socks before the mixed team schedule has sparked controversy over these UCI regulations.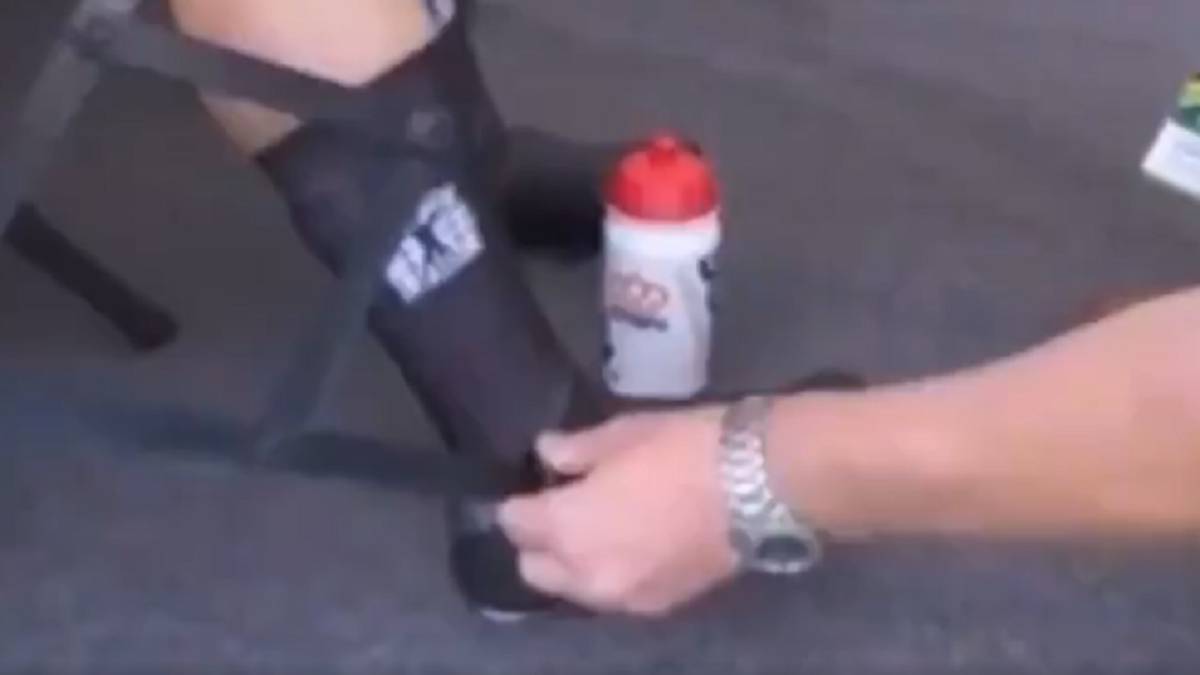 The dispute of the first mixed time trial in the World Cycling Championships held in Yorkshire (United Kingdom) left us, in addition to the underly victory of the Netherlands, an image that did not go unnoticed on the television broadcast.
Before the team Dutch take the exit the commissioners checked that the equipment and clothing were in their correct measurements until they reached Amy Pieters. One of the commissioners measured the shoe covers with which the cyclist was going to compete and caused him to lower it a couple of centimeters by exceeding the established measure, as seen in the video uploaded by the user Bas Tietema.
This controversy The decision comes after the UCI decided to introduce the following measure in its regulations pel 15 October 2018: "The socks and shoes used in the competition cannot be raised above the height defined by half the distance between the half of the lateral malleolus and the middle part of the head of the fibula ". The ICU has already tried to include this measure in its 2016 regulations, which read that" socks and boot covers used in competition must not exceed half of the leg " , although it was finally abolished until the implementation of the new standard last November. Although the UCI has not officially explained the reasons, everything indicates that the measure has been taken for reasons of aerodynamic improvement and the body itself already monitored the socks and high shoe covers in the team chrono of the last Tour de France.
The reactions to Pieters' image by lowering the socks to the established extent have not been expected. Former cyclist Greg Henderson wrote: "Incredible. They force him to lower them before departure. They go back up on the starting line. The UCI solving the great problems of professional cycling"; the Italian Alessandro de Marchi called it " ridiculous"; the exciclista and ex-director Johan Bruyneel shared the video with the message "No comment" and the exorredor David Etxebarria commented: "The ICU is reaching levels ... that it did not think surpassed". With more humor it was taken by Amy Pieters, the protagonist of the action, who asked on Twitter about this topic responded with hashtag "#shortlegs (short legs)".
Photos from as.com