Conchita Martínez: "I have commented since 2006, I am a privileged one"
Conchita Martínez is part of the Eurosport commentator team at the US Open. The chain broadcasts more than 300 hours of live tennis.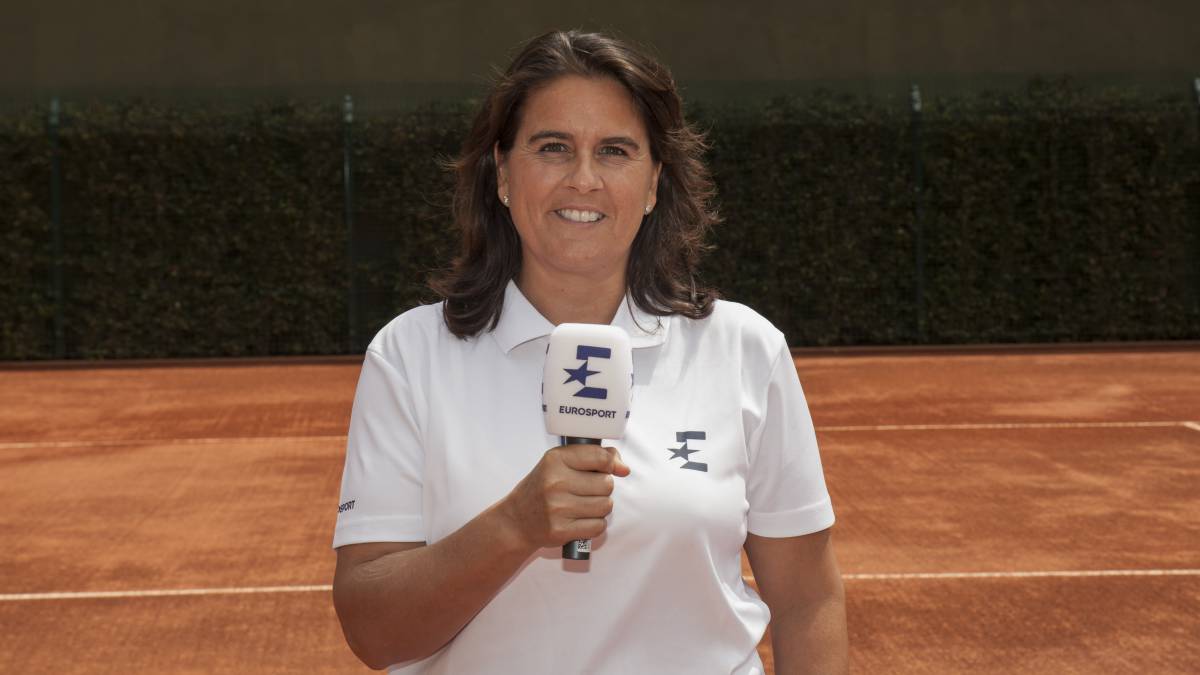 The extenist, besides commenting on US Open matches for Eurosport, is currently the coach of the Czech tennis player, Karolina Pliskova.
How do you feel being part of the US Open?
very exciting I have been since 2006 and I have had the opportunity to be in many important victories that are part of the history of our sport. It is important to transfer to the spectator what the player can feel at different moments of the game, talk about the tactics but I also like to provide technical details and make it easy for anyone to understand.
4
Do you think that on some occasion you can reach fall into too many technicalities?
I think not, I try to explain the very simple things for anyone to understand.
Has your vision of journalists changed since you competed so far?
Now I know some journalists better, especially to those who have always been linked to tennis. With whom I work every day in the Grand Slams they are already a family. After so many years, I feel I have a respectful relationship with the press. For a long time now, I feel very loved by the press. 444444
Is tennis living its best in terms of audience and impact?
is awesome. There is an audience that may be interested in everything and it is well to cover as much as possible.
What do you think about the arrival of platforms like DAZN?
The more impact our sport has, the better. There are many tournaments during the year and that people can follow it is the most important thing, so it is great that there are different options. when the schedule of the next day comes out to see which match fits me with the schedule that my player can have. 444444
And also, be aware of what happens in the rest of the games and especially the last hour of the Spanish tennis players. I spend many hours at the club and I follow the results and the matches on the different screens we have. 444444

What is the difference between the US Open and the rest of the Grand Slams?

It is played or by their customs, everyone has something special. The US Open is complicated because the fact of getting to where you play from Manhattan is a waste, with traffic you can throw an hour back and forth. That for more than two weeks at the end accumulates physically and mentally, then the issue of noise and movement on the tracks is different, in New York there is much more. People live tennis with a lot of passion here and it shows. They are louder in general. But the facilities are good for the players and the central courts too. Having two tracks with a roof is a breakthrough and helps a lot in rainy days.

4

Photos from as.com