Calleja: "Home matches are very important for us"
The Villarreal coach spoke at the press conference prior to the match against Betis at the La Cerámica stadium.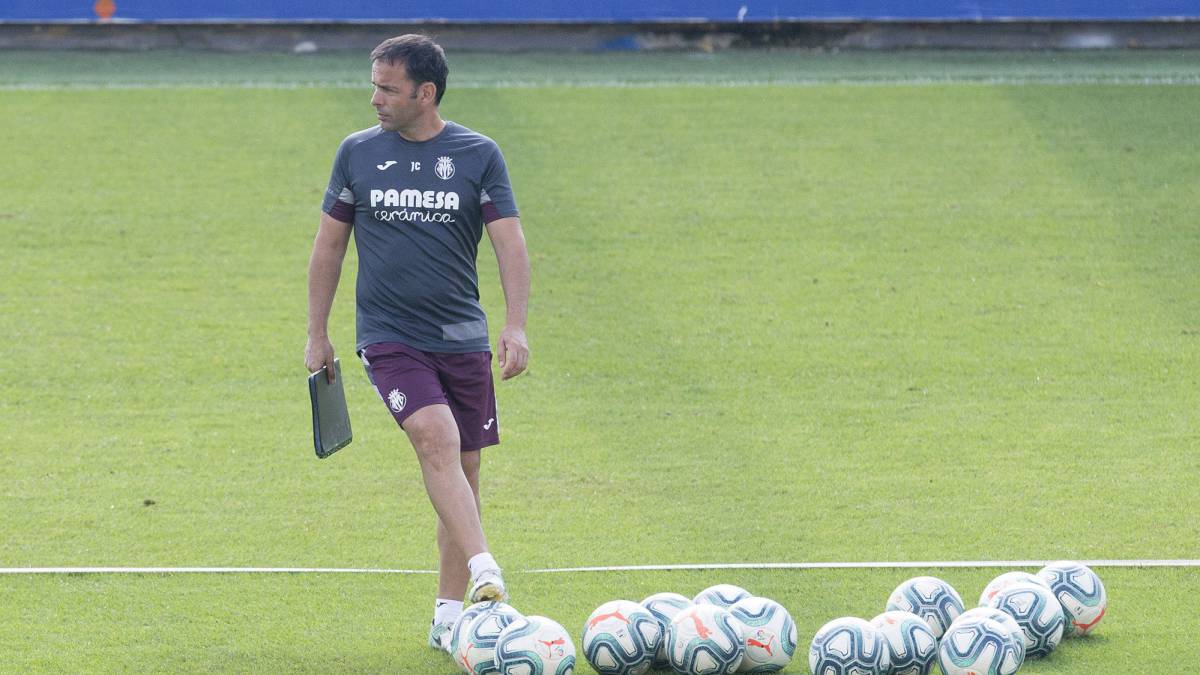 Javier Calleja, Villarreal coach, is very clear about the importance of home games, "and more with a rival" very direct like Betis. "The Madrid coach is clear that they" are a good team and have the same aspirations that we ", by ensuring that" winning this game is vital for the points and for what it means ". Regarding possible changes or rotations, it is clear that" if things go well we should not rotate by rotating ".
How the team arrives. 2 "We are well, little time to train, since we have only worked today and therefore we will see if we are all well after today's session. The team is mentalized and recovered, and although it has been a few days I think we arrived well. " to maintain the base. "The idea is to maintain that base of these first games, a base that is working and that I like how things are going for now in this beginning. The top if we are making changes that are going well, so the idea is to maintain a base and make some changes. "
If the team is doing well, it is better not to change. 2" Everyone should be mentalized to help the team when they touch, because if it is working well we should play as little as possible ".
Situation of the team in the table. 2" There is a lot left, a lot of league is missing and we must have our feet on the ground. Right now we have positioned ourselves in a place and in a position that gives us some peace of mind and that should make us more comfortable. The team wants to fight for the high part, to be up and now being closer to those positions makes it easier. It makes you gain confidence and believe it. ".
Real Betis. 2" At Betis I see a team with a lot of quality, I think they have a lot of talent and very good players. A team that the other day played a good game to overcome, to generate chances and that have quality players who feel very comfortable if they have the ball ".
The two with the same points and same goal. 222222" We are matched, So this is a very important match, since it is at our level. They have the same goals as us, and they have quality and staff to do so. It is going to be a very disputed match, in which I believe that the match that best defends can take the match ".
Obliged to have the ball. 2" ball. If we give them the ball they will make us suffer both against and with the possessions ".
More solid in the middle: " The team is much more solid for a few weeks, I see that Zambo and Iborra are two players who give us A lot of balance and that we don't have fissures. The center of the field is key ".
Joaquín." Joaquín is an artist in everything. She is an artist on and off the field, is a type loved by everyone, and in football it seems that the years improve. He is a very important player for his team right now ".
Cazorla." Cazorla no longer surprises me that in each field he is shown the love and support of the stands. It is one of the few players that is loved and applauded wherever it goes, and I think it deserves it. He is also a player with something special, and in addition people value the person ".
He has suffered with Rubi's teams. 2" I do not forget the games against Rubi, they were two games in which we had a bad time and that what I have recorded. I don't want to remember last year, but I think this suits us well. Those two matches mark a little what Ruby teams are, offensive and brave teams, and that go with all the conviction of going up and with the idea of doing damage. They are also teams that start the matches very strong and we must be attentive to that start ".
Objective goes through the house. 2" The objective of Villarreal is going to go through the home games and we must become strong and add good results. This is an important match and we go with the idea that this is the case ".
No rotations. 2" I will not rotate by rotating, if I see the team well I will not change. If I see the team and the gamers, I am not going to change them by changing, it will depend on how they see them and how they can enter. ".
Good front. 2" The two teams have a good squad and some good front, we both have dangerous and imbalancing players ".
Crazy Hours. 2" The schedules are something we talk a lot in the coaching staff, and in the end the conclusion is that there is what there is,or what we will not warm our heads and that is what we have ".
Photos from as.com