Brennauer flies in the rain at the Madrid Challenge
The runner of the WNT-Rotor claimed the victory in the time trial of Boadilla del Monte. He will defend the leadership this Sunday through the streets of Madrid.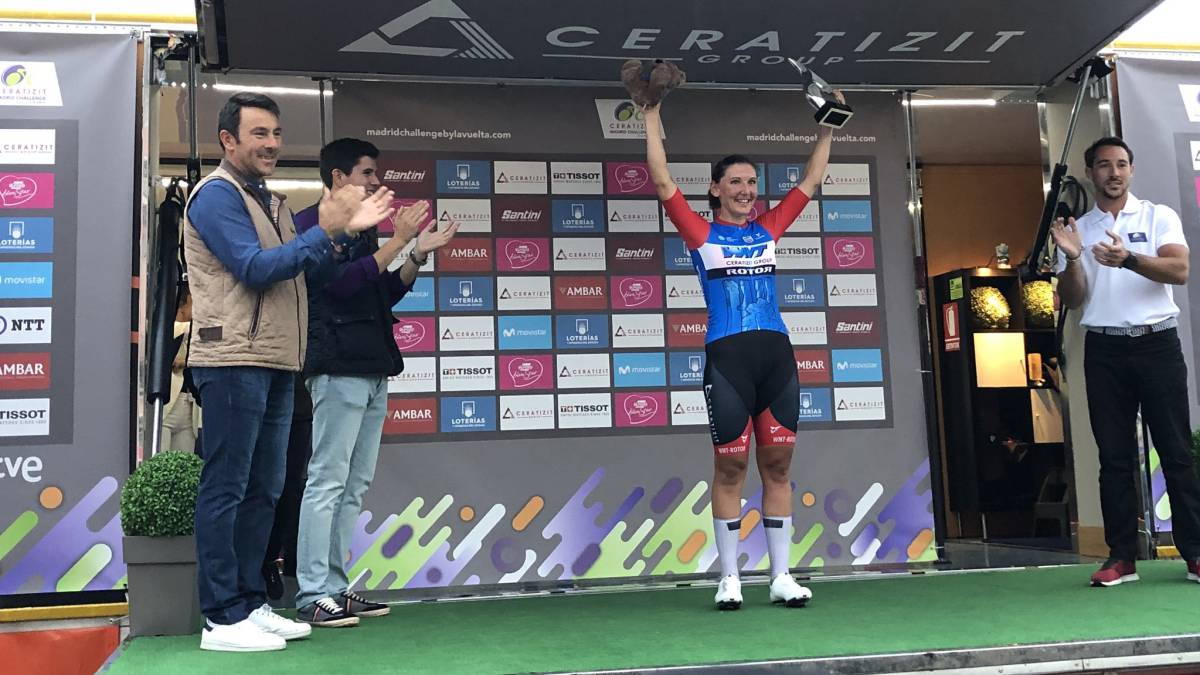 Lisa Brennauer met the predictions and was awarded the first stage of the Madrid Challenge by the Vuelta 2019. The WNT-Rotor team runner was the fastest to complete the time trial of Boadilla del Monte with a record of 12:52, ahead of 12:52, Lucinda Brand in 4 seconds and Pernille Mathiesen in 13. This rent will try to defend it this Sunday in Madrid, where the race will end with a total of 17 laps to a 5.8 km circuit through the streets of the capital where sprinters like Jolien D ' Hoore will be the top favorites.
As for the Spanish representation, Lourdes Oyarbide, champion of Spain against the clock in 2017 and on the road in this 2019, signed a meritorious 20th position with a time of 13: 33 ', to 41 seconds of best record marked by Brennauer. It should be noted that weather conditions, cold and rain, prevented a greater performance of cyclists.
4
Photos from as.com