Bosch, the parakeet infiltrated in the enemy lines
Rebrov's assistant at Ferencvaros spent seven years at Espanyol's base football. Talk to AS about Hungarian football and the Ukrainian technical charismatic.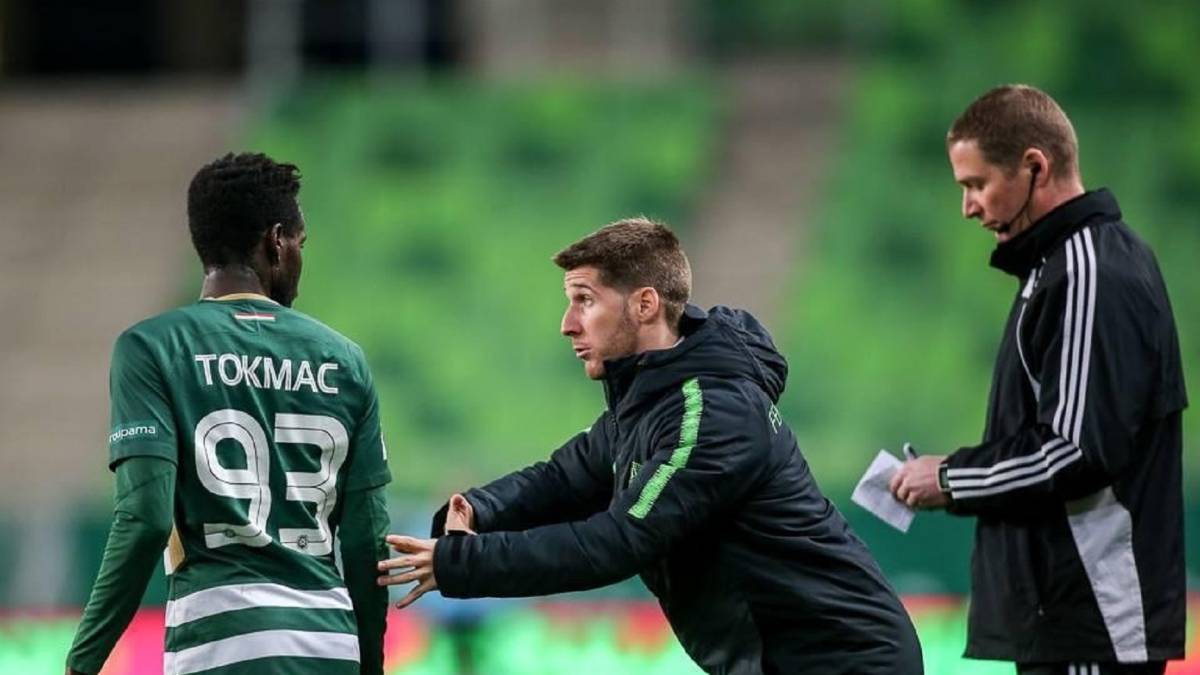 In 2011, in Ramón de Carranza the Espanyol alevín raised the champion cup of the Promises League after winning 5-4 to Mallorca in a penalty shootout in which Adrià López, now in B, was decisive. Pol Lozano, a boy "shy but with personality in the field", picked up the trophy as captain. Albert Bosch (Barcelona, 1987) was in the coaching staff of this team, who will sit next to Serhiy Rebrov on the Ferencvaros bench on 2
"I met him in Ukraine when he was training at the Dynamo Academy in Kiev . He joined me for his staff. We arrived in Budapest a year ago and we managed to win the League and re-qualify for Europe, something that had not happened for 17 years, "he says just after training in the sports city magiar.
Bosch has been responsible for analyzing the matches of Espanyol This season ("you don't have to look only at the results, they have virtues and defects, and we have to delve into them") but assume that the "reality" of your team makes them victims. "We know the perception we have of us. Our coefficient is the lowest of the 48 teams in the Europa League. 2 Everyone loved us, but from there this is a prize and we want to try to play a good role in Europe. "
Sitting in the city, Bosch is witness to of the latest investments in Hungarian football. "There are new stadiums and economic injections. The government is very soccer. In spite of this, and although our club is the most famous in Hungary, in the League we only compete for two teams for the title ", he explains, while acknowledging that Hungary has not been able to leave his footballing decline. "There is a limit of ten foreigners per club, but the local players have a low level because they are not very trained at the training level," explains Bosch, a parakeet in the enemy lines. 2
Rebrov, seduced by the philosophy of football Spanish
He who was a leading Dinamo leader in Kiev and Ukraine is now a coach trying to make a career in Europe. Rebrov has gone through his original club, through Saudi Arabia and now triumphs in Ferencvaros. From the first day, the Ukrainian surrounded himself with Spaniards. "He has personality. He was an elite player and is sure in his decisions. Since he started he has always wanted to work with Spaniards. In Dinamo he had two and he brought me to base football. Then he brought another one for the second team. He has always had a love for young players. 444444
In Saudi Arabia he was also surrounded by Spanish helpers. He saw that our football has triumphed and that the way of understanding the game is good, giving importance to the methodology, decision making, the way of understanding the game ... He managed to have an open vision, "said Bosch, who He acknowledges that he has adapted perfectly to Budapest after studying INEF, training seven years at Espanyol and going through Russia and Ukraine.
Photos from as.com