Berrettini touches the sky after winning Monfils in an epic duel
Berrettini (23 years old) defeated Monfils (33) and became the Italian four who reaches the Grand Slam semifinals in the Open Era after Panatta, Barazzutti and Cecchinato.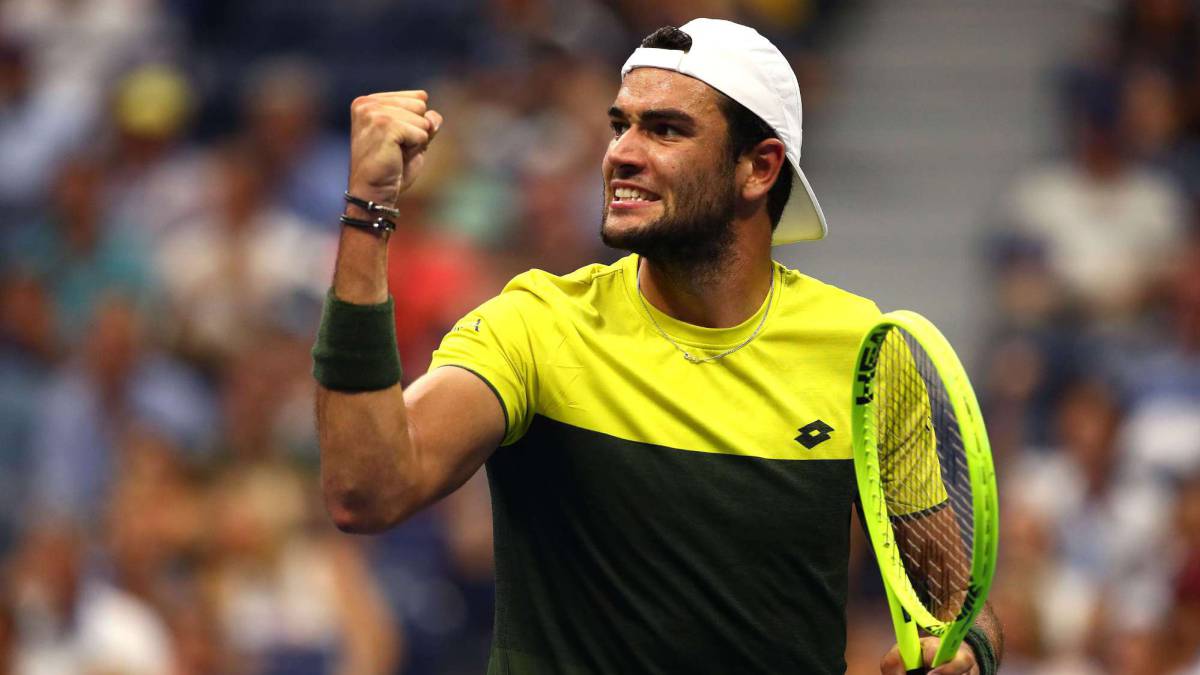 Almost no one saw him coming, but Matteo Berrettini is already in the semifinals of the US Open. The Roman of imposing physique (1.96), great serve and good tennis in general, beat a rival with 23 years with 10 less than he who was in a state of grace, Gael Monfils. The Italian won an epic match by taking advantage of the fifth match ball he had: 3-6, 6-3, 6-2, 3-6 and 7-6 (5) in 3h: 57. The prize for his effort will have on Friday, when he faces Nadal. 444444
Berrettini becomes the fourth Italian to reach the penultimate round of a Grand Slam in the Open Era (since 1968) after Adriano Panatta (Roland Garros 1973, 1975 and 1976), Corrado Barazzutti (US Open 1977 and Roland Garros 1978) and Marco Cecchinato (Roland Garros 2018) .
Matteo, who already gave a very good feeling in his victory against Rublev, added 53 winning strokes and made 64 unforced errors in a long game, and rose 32 times to the net, earning 22 points. "Grazie mille a tutti l'italiani" (Many thanks to all Italians), said the winner, incredulous for what he had achieved in a duel that had many ups and downs and in which he lost four match points until with the fifth He ended up winning. Before, Monfils had forced the fifth set despite evidence of fatigue. He did it by shortening the points with risky winners near the lines and with a bit of luck. Berrettini had enough mental strength to overcome and not despair when those match points vanished in the middle of a carousel of double faults of both. 2 When asked if he was going to see the Schwartzman-Nadal, he said he would be in a well-known Italian restaurant, promoted without any blush by the ESPN interviewer.
Results and calendar of the men's team. 222222
Photos from as.com